Jurgen Klopp: Man City? Arsenal? Real Madrid? What next for the Borussia Dortmund boss?
Last Updated: 16/04/15 9:17am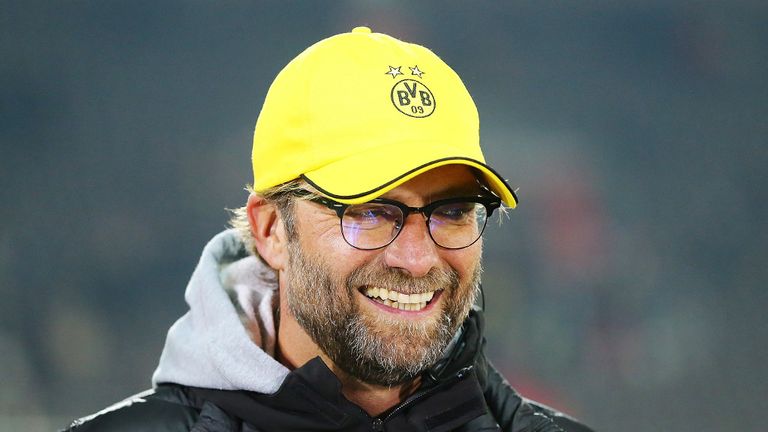 With the confirmation of his summer exit, Jurgen Klopp's Borussia Dortmund revolution is ending on a low but the German coach has done more than enough to pique the interest of some of Europe's biggest clubs, writes Adam Bate…
Lukasz Piszczek failed to deal with a long ball and Mats Hummels was a fraction late with his tackle. It was all that Arjen Robben needed as he capitalised on the indecision to score Bayern Munich's winner with just moments remaining of the 2013 Champions League final. Borussia Dortmund and Jurgen Klopp had been so close to a dream triumph at Wembley.
This was the culmination of a remarkable journey in which Dortmund had won the Bundesliga title in 2011 and proceeded to do the league and cup double the following season. Along the way they've sold their star player at the end of four consecutive seasons with Robert Lewandowski only staying as long as he did under duress. 'Against the odds' hardly does it justice.
If Klopp's Dortmund were being asked to rewrite the economics of top-end football, they also accomplished it with a flair and exuberance that separated
them from the rest. Klopp's commitment to constant pressing emphasised transitions over possession. It was counterintuitive but it briefly seemed as though he'd found the antidote to Barcelona's formula.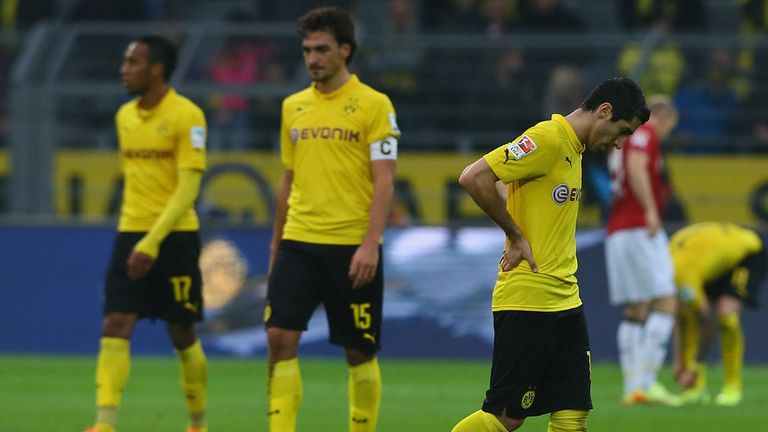 Unfortunately, the alchemy could not continue. Eschewing the opportunity to replace Lewandowksi with Mario Mandzukic soon seemed to be a mistake as BVB failed to find the template for success this season and their miserable form left them bottom of the Bundesliga after 19 games. Dortmund have since pulled away from relegation but the arch-motivator still struggled for a proper solution.
A 5-1 aggregate defeat to Juventus in this season's Champions League has all but confirmed that there will be no European football at the Westfalenstadion next season. Perhaps that has added to the sense of something coming to an end and the suspicion that Klopp could take a break from the game. However, he has been quick to deny that and appears keen to find a new challenge.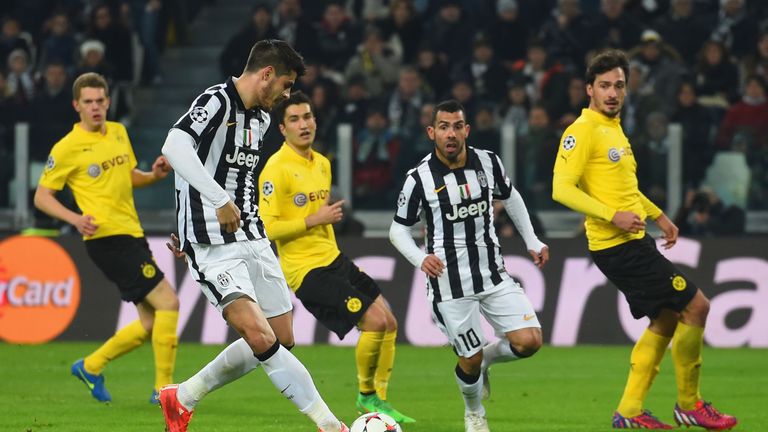 Where will that be? Well, the recent disappointments at Dortmund have done surprisingly little to damage his reputation beyond Germany. Instead it is his European achievements that remain and with Diego Simeone having signed a new contract at Atletico Madrid, Klopp could become the only available embodiment of the dream that any club of substance can compete – and beat – the very best.
Bundesliga defeats to Hannover and Hamburg can be forgotten but Champions League victories over the likes of Real Madrid, Manchester City and Arsenal linger rather longer in the memory – particularly when those three clubs are the Sky Bet favourites to be Klopp's next employers…
Man City – Odds 11/10
Dortmund were drawn against Manchester City in the group stages of the 2012/13 Champions League and picked up four points out of six against their expensively-assembled opponents. While the win at the Westfalenstadion consigned City to bottom spot in the group, it was the draw at the Etihad Stadium that showcased BVB at their best as they cut their hosts apart seemingly at will.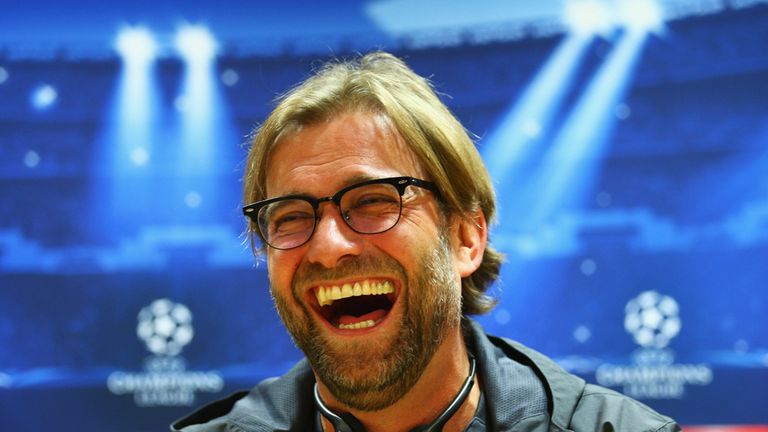 Only a brilliant performance from Joe Hart saved City from embarrassment and Mario Balotelli scored a stoppage-time penalty to salvage a point. "Joe saved us," said City boss Roberto Mancini. "We deserved to concede three or four goals. We have to run and fight. It's not enough to just pass."
Those accusations of lethargy still ring true of this City side and Klopp's availability might be regarded as an enticing opportunity to inject some vim and vigour into the team. Manuel Pellegrini is vulnerable at present but any switch could be dependent on how committed the club's management are to sticking to their long-reported dream of luring Pep Guardiola to Manchester.
Real Madrid – Odds: 3/1
Real Madrid also felt the full force of Dortmund's pressing machine in that 2012/13 season. Klopp's men claimed four points from their two group fixtures against the Spanish giants to claim top spot and then defeated Jose Mourinho's side over two legs of their semi-final with Lewandowski scoring all four in a 4-1 first-leg victory.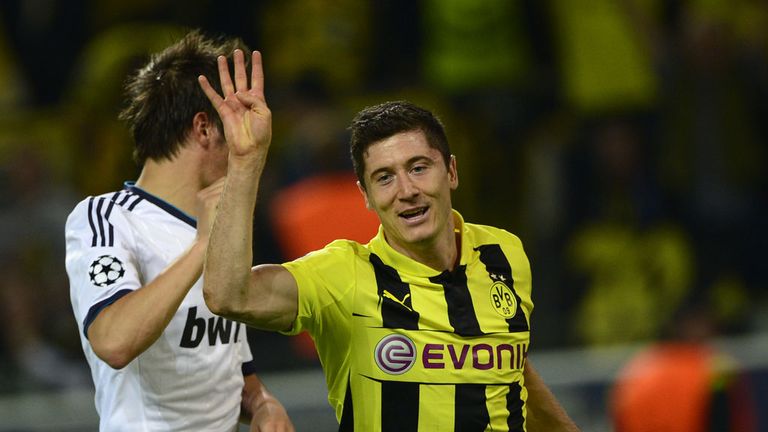 With Carlo Ancelotti perceived to be in danger of being forced out in the summer should he not retain the Champions League, there could be an opening with the 10-time European champions. The biggest stumbling block for Klopp could be the language with the German already having singled out England as the only foreign country in which he could do the job to the best of his ability.
"I think it's the only country where I should work, next to Germany, because it's the only country I know the language a little bit and I need the language for my work," Klopp said of England in November. "If somebody will call me, then we will talk about it." Will that put Real Madrid off?
Arsenal – Odds: 4/1
Klopp and Arsenal know each other well with Dortmund having faced the Gunners on six occasions in recent years. Although Arsene Wenger got the better of Klopp in 2011/12, it's two wins a piece over the past two seasons with Dortmund beating Arsenal home and away inside 12 months.
Indeed, their dominance of Arsenal in a 2-0 win in September showcased Dortmund at their very best. Klopp's side had 22 shots to Arsenal's four and made the Gunners look sluggish in the process.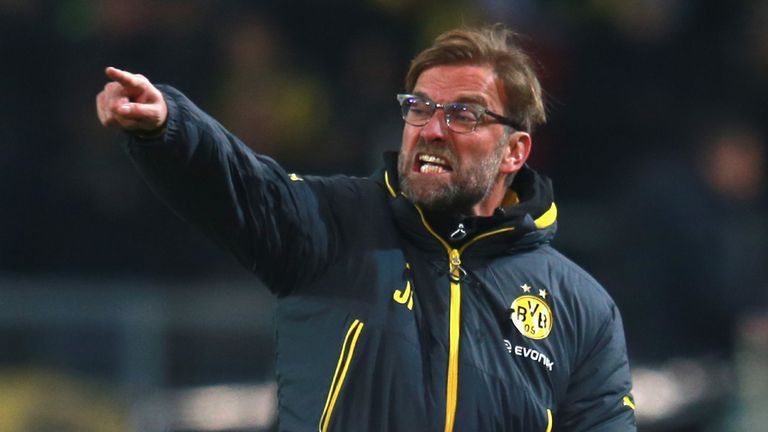 Although the Gunners have long been linked with a move for Klopp with the coach earmarked as a potential long-term successor to Wenger, the Frenchman signed a new contract last summer that ties him to the club until 2017. With renewed optimism surrounding Arsenal, it now seems that the time is not right for a change.
Conclusion
Timing is everything and Klopp's exit seems dictated by the disappointment of a wretched season rather than the certainty of any opportunities elsewhere. While his departure from Dortmund will spark a frenzy of speculation and make him a dangerous stalking horse for under-pressure bosses, the next move is far from certain just yet.
What is clear is that during his seven-year stay at Dortmund, Klopp produced an effervescent side that entertained en route to winning a host of trophies. That Dortmund chapter is now over. But at just 47-years-old, the Jurgen Klopp story remains as intriguing as ever.