Agent: Borussia Dortmund's Robert Lewandowski to sign for Bayern Munich
Borussia Dortmund striker Robert Lewandowski will sign for Bayern Munich this summer, according to his agent.
Last Updated: 27/05/13 4:39pm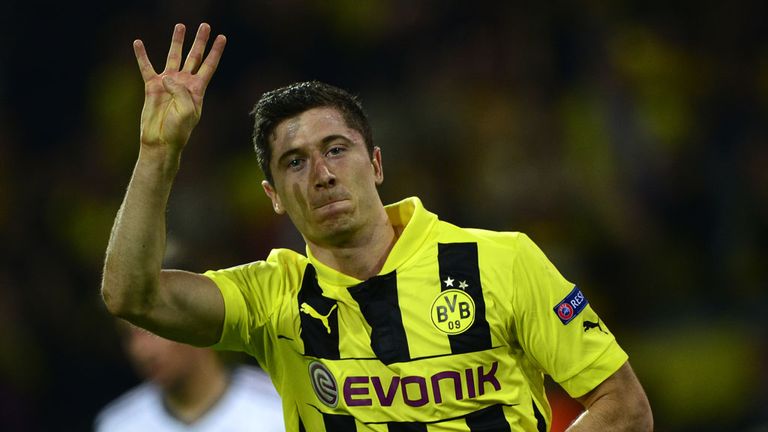 Asked on Monday on Poland's TVN24 whether the Borussia Dortmund striker Lewandowski is moving to Munich, agent Cezary Kucharski replied: "Yes. Robert will join Bayern this summer.
"There is no point in pretending that he will not move to Bayern. Robert wants to leave and that is what will happen.
"It is a matter of time. It could be a done deal within a week or within two to three weeks. We are waiting for a signal from the club. We are working on this deal.
"Robert needs a new challenge. He needs other people around him, a new coach and new motivation. For us it is clear, but we have not signed anything."
The 24-year-old striker said nothing about his plans after Dortmund's 2-1 defeat to Bayern in the Champions League final on Saturday.
Outgoing Bayern coach Jupp Heynckes did however hint after the game that the Poland international would be joining the Bundesliga champions.
Lewandowski was the second top scorer in the Bundesliga this season with 24 goals in 31 games.
He scored all four goals in a 4-1 win over Real Madrid in the Champions League semi-finals.
Manchester United had been linked with a summer swoop for Lewandowski but it now appears that Bayern have won the race to sign one of Europe's most highly-rated players.