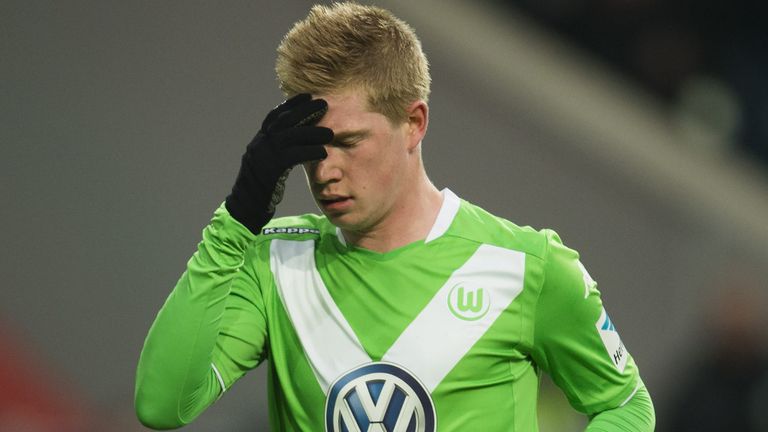 Kevin de Bruyne will hold talks with Wolfsburg next week to go through his options, Sky Sports News HQ has been told.
It is understood no formal offers have been made for the player.
The 24-year-old told Sky Sports News HQ three weeks ago that there had been "informal contact" with Manchester City but that the decision on any potential transfer would ultimately rest with his German club. 
He told SSNHQ: "I don't have any stress about these things. It will come this way and I know that there are a lot of rumours and the papers are writing a lot."
It has also been reported that Paris Saint-Germain are keen on signing the Belgium international who is only one season into his five-year contract at Wolfsburg.
De Bruyne's current deal expires in 2019, but his representative expects a new offer to be made from the Bundesliga club.
He joined Wolfsburg from Chelsea in January 2014 and scored 18 goals in all competitions for the club last season.