England Under-19 winger Jadon Sancho has signed a new Borussia Dortmund contract extension until 2022.
The 18-year-old joined Dortmund from Manchester City last summer, and went on to make 12 Bundesliga appearances last season - scoring once and recording four assists.
A bright start to the 2018-19 season, which sees Sancho top the assists table with five after six league games, has led to a new four-year extension at the club.
"I am very glad that I decided to move to Dortmund just over a year ago, because everything turned out to be true: this city lives football like no other, and at BVB young players are given playing time," Sancho told the club's website.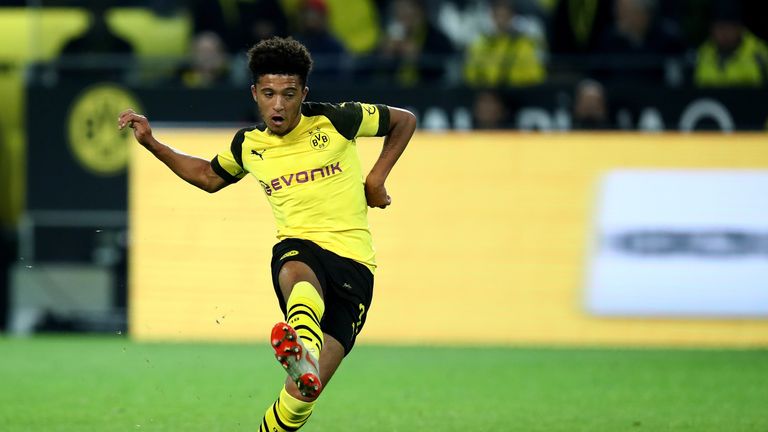 "Here I can develop excellently. I am completely happy and satisfied and proud to be part of this team."
Earlier this month, Sancho entered the record books when becoming the youngest English player to make his Champions League debut for a foreign club.
Meanwhile, the teenager's former youth coach said Sancho could blossom into England's "Neymar-type player" if given enough freedom.
"Provided he doesn't become restricted he could be our Neymar-type player - in terms of being unpredictable, playing on that left-hand side," Dan Micciche told the Guardian.
"And he's flamboyant, entertaining to watch. But like Neymar, he's effective with it. In most games he'll create something - it's not a beauty contest. He's not on the pitch flicking it over someone's head for the sake of it."