Bayern Munich boss Carlo Ancelotti calls for video technology after Champions League exit
By Simeon Gholam
Last Updated: 18/04/17 11:25pm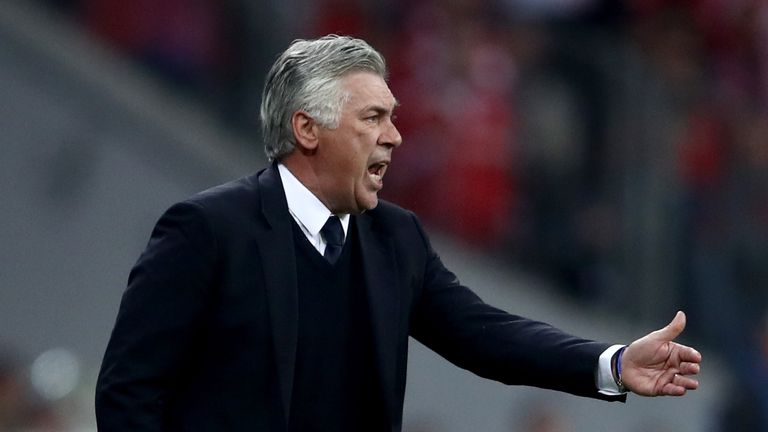 Carlo Ancelotti has called for video technology to be introduced in football after his Bayern Munich side were controversially knocked out of the Champions League by Real Madrid on Tuesday night.
Trailing 2-1 from the first leg of their quarter-final, Bayern took the game into extra-time at the Bernabeu, but Arturo Vidal was dismissed after a harsh second yellow card and Cristiano Ronaldo struck the killer blow with the second of his hat-trick, which was scored from an offside position.
Real went on to win 4-2 on the night and 6-3 on aggregate.
"We had thought of everything going into this game - except the referee. It's a pity, because it was the perfect game otherwise," Ancelotti told Mediaset Premium.
"I am very proud of my players, as they did all they could and more, but then it went the way it went… The referee probably wasn't up to the task.
"I don't think Real Madrid have any influence on referees. The officials tonight simply got it wrong. I had never been in favour of VAR technology, but I must admit it's necessary now.
"You can't decide a Champions League semi-final spot like this. I spoke to (Zinedine) Zidane after the game and he agreed with me that the refereeing performance was negative.
"It shouldn't be happening at this level and I hope the referees will be helped by technology as soon as possible."