Champions League: Mathieu Flamini to miss Arsenal's clash with Borussia Dortmund
Arsenal boss Arsene Wenger has confirmed Mathieu Flamini will miss the Champions League clash with Borussia Dortmund.
Last Updated: 23/10/13 7:38am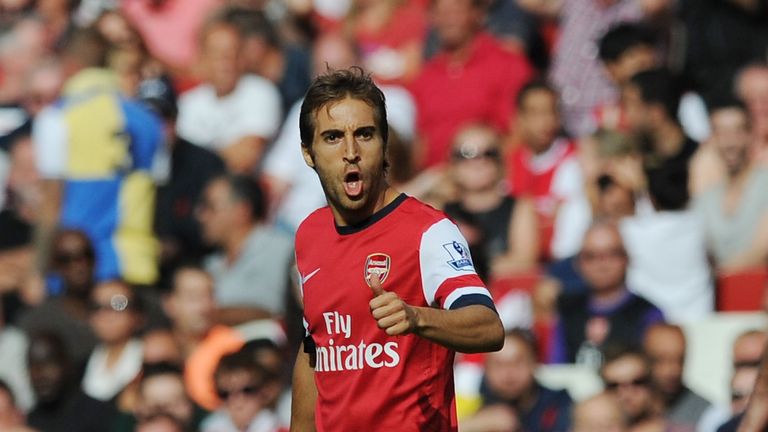 Flamini suffered a concussion in Saturday's 4-1 Premier League win over Norwich, and although the Group F clash is vital in their potential progress to the last 16, he will not be risked.
Arsenal opened their campaign with a 2-1 win in Marseille and beat Napoli 2-0 at the Emirates, setting up their two matches with the German side, who were beaten 2-1 by Bayern Munich in last season's final.
On selection matters ahead of the home leg of that double-header, Wenger said: "Flamini is doing well, has practiced normally, but we will not play him tomorrow.
"There is a five-days (concussion) rule that we will respect, not to take any chance. It was a concussion and the doctor advised us not to play him. He will be okay for the weekend.
"I'll leave myself 24 hours until tomorrow afternoon to decide the team."
Arsenal also had success against Dortmund in 2011 and victory on Tuesday would put them in pole position to progress to the next stage.
Wenger added: "On that front it is an important game. It's not a decider but it's an important one, an 80% one for me. We know if we win, and we win the other home game, we are there.
"Dortmund have more confidence than before but the core of the team is the same, still based on Polish quality and overall the structure and quality of the team is similar."