After Bayern Munich and Barcelona booked their Champions League semi-final spots, we look at the key talking points from a dramatic night of football...
Guardiola silences his critics
A humbling defeat, riddled with defensive errors, at Porto, followed by the controversial departure of Bayern Munich doctor Hans-Wilhelm Muller-Wohlfahrt, meant all eyes were on boss Pep Guardiola ahead of kick-off at the Allianz Arena on Tuesday.
"I genuinely don't remember a week like this at Bayern for some time. They're known as FC Hollywood and there's normally some kind of story. Normally there's not a lot of substance behind it, it's just drummed up - but this week there is," said former Bayern player Alan McInally before the game. However, come the final whistle, the only story anyone was interested in was a sensational second-leg response from Guardiola's men.
When Bayern click they can blow teams away – they won 7-1 at Roma and beat Shakhtar Donetsk 7-0 in the Champions League this season, while Paderborn (0-6), Werder Bremen (6-0) and Hamburg (8-0) have been on the end of Bundesliga hammerings.
But to deliver a 6-1 thrashing to book a semi-final spot against a Porto side which hadn't lost a game in the Champions League this season, is some feat – and Guardiola deserves plaudits.
"He got his team and his tactics right tonight," said McInally.
Fast starts seal semi-final spots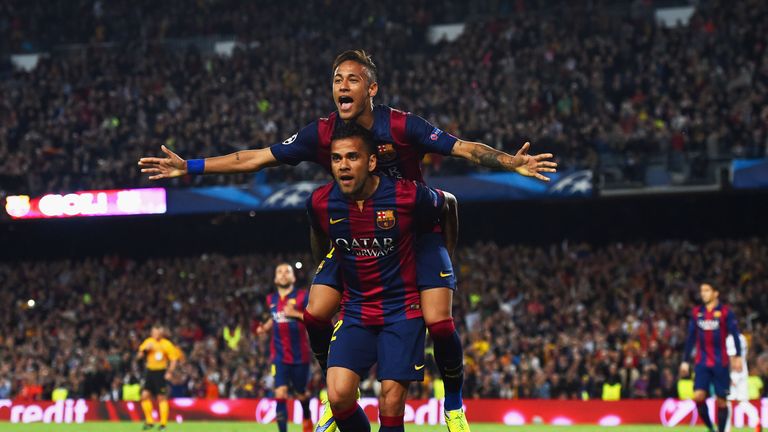 Just 36 minutes after the action got underway on Tuesday night, Bayern were 5-0 up against Porto and had wiped out their visitors' two-goal first-leg advantage, while Barcelona were out of sight against PSG, with two goals from Neymar extending their aggregate lead to 5-1.
McInally described Porto as 'shell-shocked' by Bayern's blistering start at the Allianz Arena, as a five-goal 26-minute burst midway through the first period stunned Julen Lopetegui's side.
Meanwhile, in Spain, a combination of Andres Iniesta brilliance and a couple of cool finishes from Neymar all but ended PSG's hopes of a shock upset.
"The first goal didn't make much difference to the game as a tie, but once the second one went in, you could see it took the stuffing out of PSG," said Matt Le Tissier on Soccer Special.  
Luiz exposed again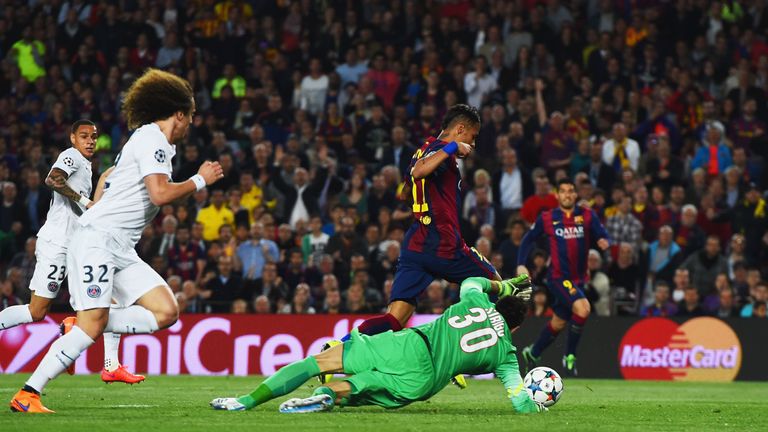 Gary Neville said David Luiz 'got everything wrong' in trying to stop Luis Suarez in the first leg of PSG's tie with Barcelona. On that occasion Luiz was twice nutmegged by the Uruguayan as the former Liverpool man hit a brace in Paris.
A week on, it was Neymar profiting from some abject defending from Luiz, when the defender inexplicably went to charge down Dani Alves' cross, leaving the Barcelona striker unmarked to head the hosts 5-1 clear on aggregate.
"I don't understand what David Luiz is doing," said Le Tissier. "As Dani Alves goes to cross it, Luiz runs towards Alves and leaves Neymar completely free. It's a shocking bit of defending. I don't want it to sound like I'm picking on him, but I don't understand what he was doing there as a centre-back."
Iniesta show his class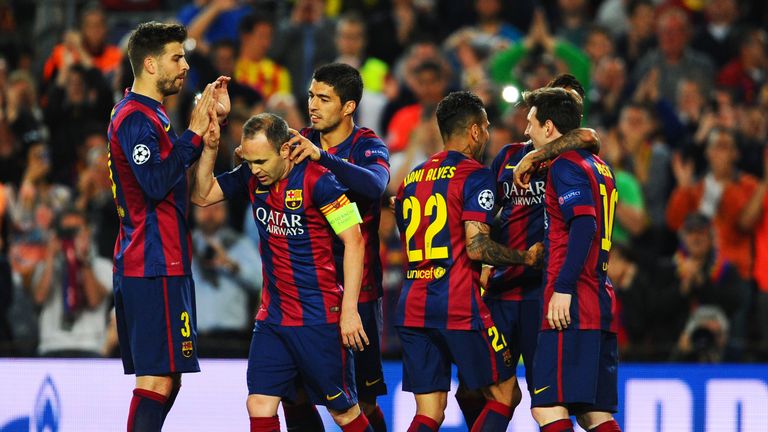 If Barcelona's second was partly down to Luiz's poor decision-making, their first was the result of some magic from Andres Iniesta.
Back from injury after missing the La Liga leaders' win over Valencia on Saturday, the Spain midfielder picked up the ball in his own half, danced past three PSG players before assisting Neymar with a perfectly-weighted pass.  
Three of Iniesta's four assists in the Champions League this season have come against PSG and the 30-year-old, who recorded a 91.5 per cent pass completion rate from 47 passes before being withdrawn at the break, demonstrated in a 45-minute masterclass his ongoing influence at the heart of this Barcelona team.   
Bayern and Barca favourites for the title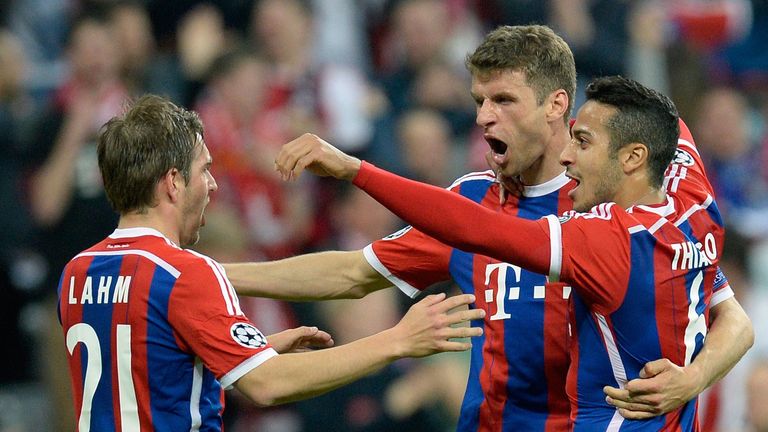 "If Bayern weren't contenders for the Champions League after their performance in the first leg at Porto, they certainly are now," said McInally. "They are proving to everybody in Europe they can still have a big say in this competition – especially in games at the Allianz Arena."
Bayern have now won their last five in the Champions League at home, scoring 19 times. With more goals (30) than any team in the competition – plus Arjen Robben and Franck Ribery to return – no team will want to be paired with the Bundesliga leaders in Friday's semi-final draw.
Bayern are joint-favourites for the Champions League with Barcelona, who won their eighth game in a row in Europe's elite club competition. Luis Enrique's side are just one win away from matching their best streak in the contest and Le Tissier is tipping them to lift the trophy once again.
"Out of Bayern and Barca, I'd just edge on the side of Barca. They looked so comfortable this evening," he said.
Watch Real Madrid v Atletico Madrid and Monaco v Juventus live on Sky Sports on Wednesday night
Live UEFA Champions League


Live UEFA Champions League