Atletico Madrid are in the knockout stages of the Champions League once again and their unique fighting spirit in the biggest games could prove significant, writes Adam Bate…
There was a statistic quoted at the OptaPro analytics forum that said it all. Dan Barnett had studied the decisions made by teams when they had a free-kick 30 yards out in a central area or over 24 yards out in a wide position. The findings revealed that Atletico Madrid shot in just six per cent of these situations while Real Madrid went for goal 71 per cent of the time. Each team was at opposite ends of the spectrum – a record low and high respectively among Europe's major leagues.
It's indicative of Diego Simeone's determination to do things differently. It also beautifully highlights the contrast with their city rivals. For Simeone, the team ethos takes precedence over that of the individual. The message is clear that by working together Atletico can achieve more than the sum of their parts. So while the will-they-won't-they passing drama between Gareth Bale and Cristiano Ronaldo continues, Simeone's side ploughs on.
That was never more evident than in their 4-0 win over Real Madrid earlier this month. Bale had said beforehand that "the key is teamwork" but those words only served to damn his own side. It was the Atletico players who were there to close down every player. It was the Atletico players making the sacrifices for their side. There were individual heroics, of course. Saul Niguez even scored an overhead kick. But for Simeone it was about the group.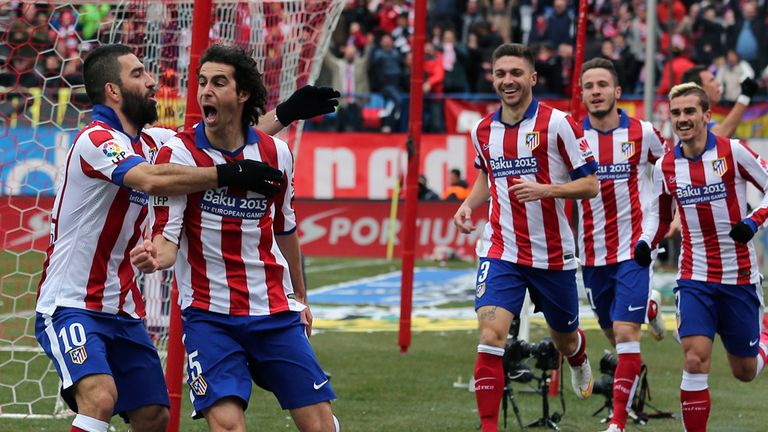 "The collective work was the highlight, always, not any individual returns," he told AS afterwards. Atletico have now completed a league double over their great rivals and defending European champions as well as knocking them out of the Copa del Rey and lifting the Spanish Super Cup. However, it's the unfinished business in the Champions League that awaits them this week and a trip to Germany for the first leg of their last-16 clash with Bayer Leverkusen.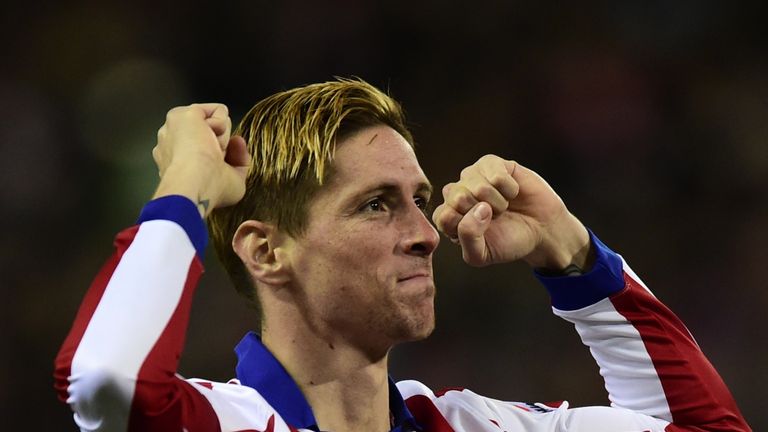 Cup specialists
With Atletico having slipped seven points off the pace in La Liga, it's Europe that now offers their best chance of adding another trophy this season. They are fifth favourites with Sky Bet but the price looks long for a team with such an impressive record in cup competitions. Indeed, as well as the successes in the Copa del Rey, Spanish and European Super Cups, Simeone has won seven of his eight two-legged ties as Atletico's boss in European competition.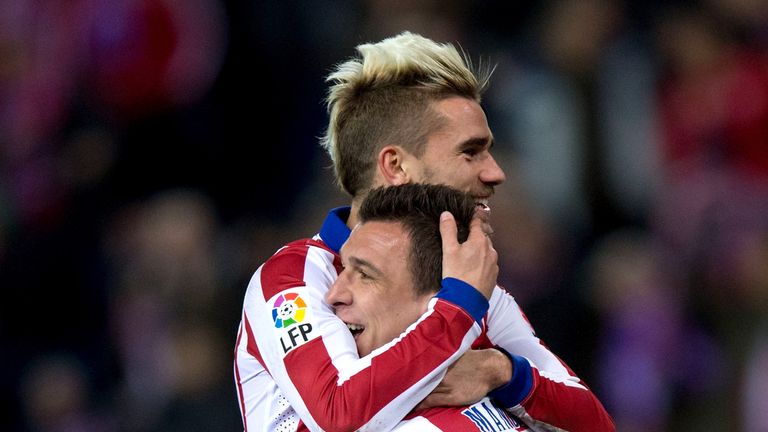 So why is this team so good? The emphasis on effort appears relentless. Consider the words used to spur on the new arrivals to the group in order to ensure the spirit remains. Fernando Torres has been praised for his "enthusiasm" and, for all his brilliance, it's Antoine Griezmann's "work capacity" that's singled out. Asked to explain Guilherme Siqueira's breakthrough? "He's worked hard," says Simeone. "That's why he's improved."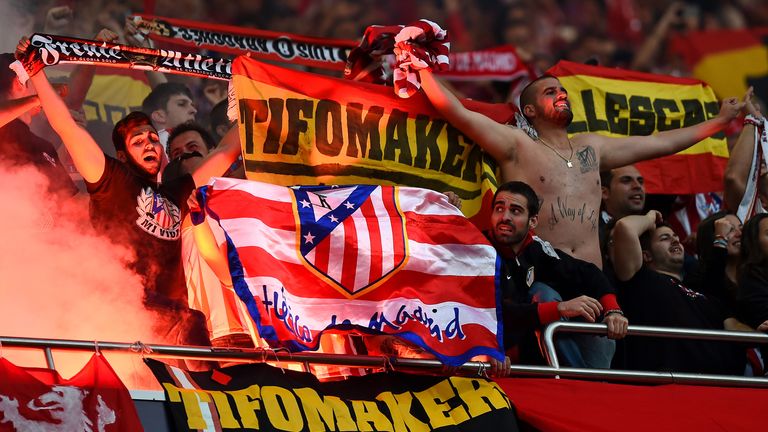 If it all sounds simple stuff then Simeone might well be inclined to agree. When asked if he would adapt his approach, he was emphatic. "We don't know how to play differently," he said. "We are an intense team and we will not change our style. Every team has its own style of play and you can win things in different manners. When I got here, one of the goals was to restore Atletico's image of being a strong and intense team, like it has always been."
While it might be straightforward, it's hardly overstating to suggest it has altered the balance of power at the top end of the European game. If Chelsea's 2012 win could be dismissed as a freak, Atletico's refusal to bow to the gods of possession football felt more like a sea-change. The likes of Shakhtar Donetsk and Galatasaray might have seen more of the ball than Atletico in their Champions League games last season but Simeone's men didn't need to have it to be in control. Instead they put in almost 100 more tackles than any other team in last year's competition.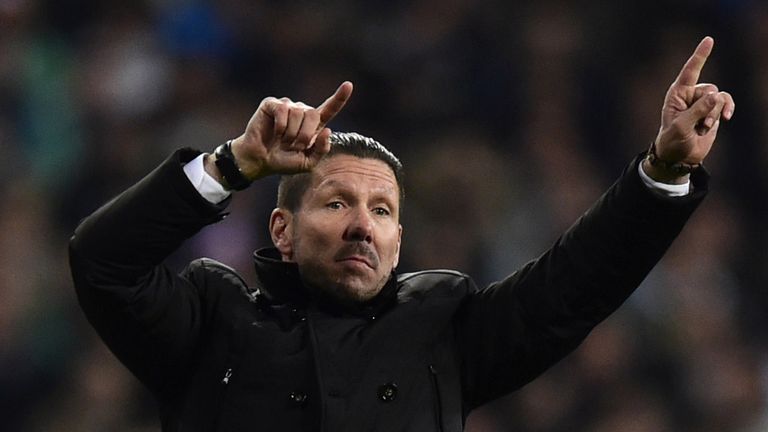 Pep Guardiola's mantra about the opposition not being able to score when you have the ball can seldom have seemed so hollow. When Atletico are at their best, these moments feel like mere lulls before the next onslaught. As Rob Smyth put it for Eurosport, "they come onto the field with their dukes up, at least metaphorically, and every week provide an exhilarating reminder of how much better and more soulful football is when it has a physical edge and a touch of machismo".
The challenge now facing Simeone is to maintain that approach. He continues to foster the siege mentality that argues Atletico are the upstarts – Saul, for example, has been praised for his "rebellious streak" well-suited to life with the outsiders – and it's telling that the best efforts have come when that scenario most obviously applies. Over the past two seasons, Atletico have lost a greater percentage of La Liga games against the rest than they have against the big two.


That bodes particularly well for a team that was supposed to fade away with a pat on the head and a phlegmatic shrug after last season's heroics. It remains a mathematic marvel that a team receiving less than a third – almost €100million – of the domestic television revenue that finds its way into the coffers at Real and Barca can compete so effectively. And yet, they're thriving not surviving when the pressure is on.
Moreover, there is a persuasive argument that coming up against the giants of Spain actually leaves them better equipped than the likes of Bayern Munich – destroyed by Real in last season's semi-final – to cope with their threat. After all, Atletico boast a winning record over the past year against not only Real Madrid and Barcelona but also Chelsea.
As for those free-kick statistics, the big question is which team's approach is the most successful. And the answer is emphatic. The side that has scored the most goals from set-pieces across all of Europe's major leagues so far this season is Atletico Madrid. Simeone's side will continue to do things differently and there seems little reason to rule out a return to the final come June.