When former Barcelona striker Zlatan Ibrahimovic made a goal-scoring return to the Nou Camp earlier this season he was asked whether he still had friends at his old club. "Yes, 90,000 and 22 on the field," he said.
The PSG ace scored 21 goals in 41 games for Barcelona during the 2009/10 season before moving back to Italy with AC Milan but, since his departure, the Swede has had plenty to say about his short stay in Catalonia.
Ahead of PSG's Champions League quarter-final second-leg trip to Spain on Tuesday, here is a selection of his best quotes on Barcelona…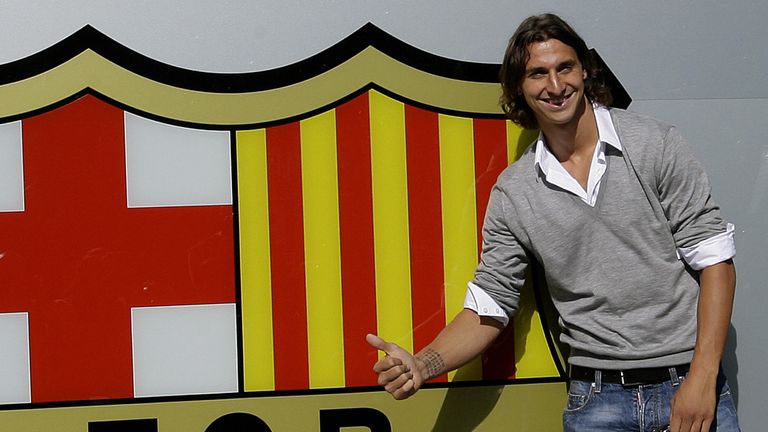 "I had a dream to come to Barcelona. But afterwards I am thinking that maybe you should keep your dreams, instead of making it come true," that was Ibrahimovic's view, when asked about Gareth Bale's big-money move to Real Madrid.
"It started well but then [Lionel] Messi started to talk. He wanted to play in the middle, not on the wing, so the system changed from 4-3-3 to 4-5-1. I was sacrificed and no longer had the freedom on the pitch I need to succeed." Ibrahimovic pinpoints the moment his Barcelona career turned, in his autobiography 'I am Zlatan'.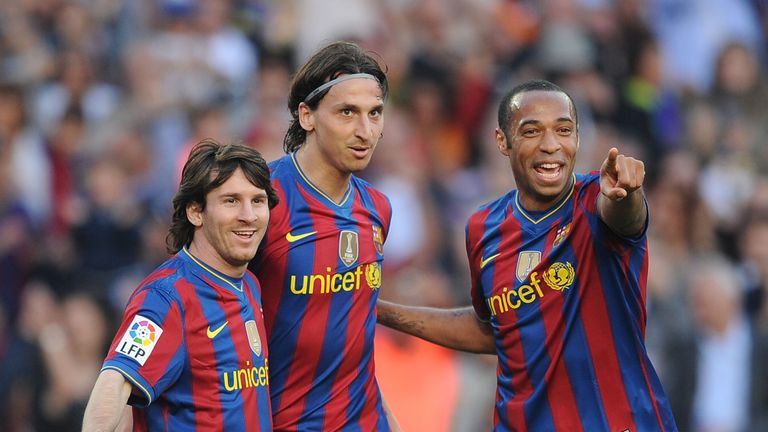 "You bought a Ferrari, but you drive it like a Fiat." Pep Guardiola's man management of the striker didn't go down well with Ibrahimovic. But it wouldn't be the only time he had strong words for the Barca boss…
"I yelled: 'You haven't got any b****!' and worse than that I added: 'You can go to hell!' I completely lost it, and you might have expected Guardiola to say a few words in response, but he's a spineless coward. He just [...] left, never to mention it again, not a word." Ibrahimovic recalls a heated exchange with Guardiola after Barcelona's exit in the Champions League to Jose Mourinho's Inter Milan in 2010.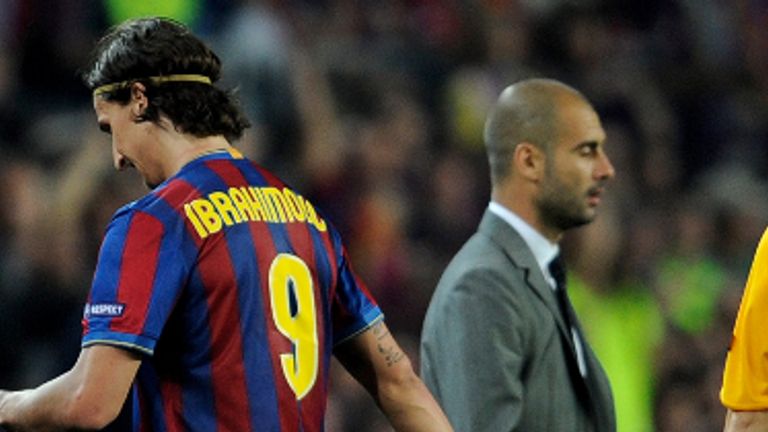 "I'd already got the impression that Barcelona was a little like being back at Ajax, it was like being back at school. None of the lads acted like superstars, which was strange. Messi, Xavi, [Andres] Iniesta, the whole gang – they were like schoolboys. The best footballers in the world stood there with their heads bowed, and I didn't understand any of it. It was ridiculous.
"Everyone did as they were told. I didn't fit in, not at all. I thought, just enjoy the opportunity, don't confirm their prejudices. So I started to adapt and blend in. I became way too nice. I said what I thought people wanted me to say. It was completely messed up. I drove the club's Audi and stood there and nodded my head. I hardly even yelled at my team-mates any more. I was boring. Zlatan was no longer Zlatan." Ibrahimovic revealed in his autobiography that he struggled to fit into the Barcelona culture…
…And wasn't afraid to rebel: "When I realised I would be on the bench for a game against Almeria, I remembered that line: 'Here in Barcelona we don't turn up to training sessions in Porsches or Ferraris.' What kind of nonsense was that, anyway? I'll take whatever car I want, at least if I can wind up idiots. I jumped in my Enzo [Ferrari], put my foot down on the gas and parked up right in front of the door to the training facility."
However, when asked to recall his time with Barcelona he said: "About Camp Nou, it's fantastic. I had one year there, a great experience, a fantastic year. I learned a lot – outside the pitch, inside the pitch – and for me it is an amazing club and I have only positive things to say."