The build-up to Lyon's Europa League quarter-final with Besiktas was marred by violence as projectiles and firecrackers forced fans onto the pitch at Parc Olympique Lyonnais.
Both sets of players had emerged to warm up ahead of Thursday's meeting when objects, believed to be from the travelling Besiktas fans, began to rain down on home supporters in the stands.
The disturbance caused an unexpected delay to proceedings in France, with the last-eight tie, due to kick-off at 8:05pm, getting underway 45 minutes late.
Alongside an image of supporters entering the field of play, Lyon posted a tweet reading: "Projectiles and firecrackers thrown from the tops of the stands have forced fans to take refuge on the pitch."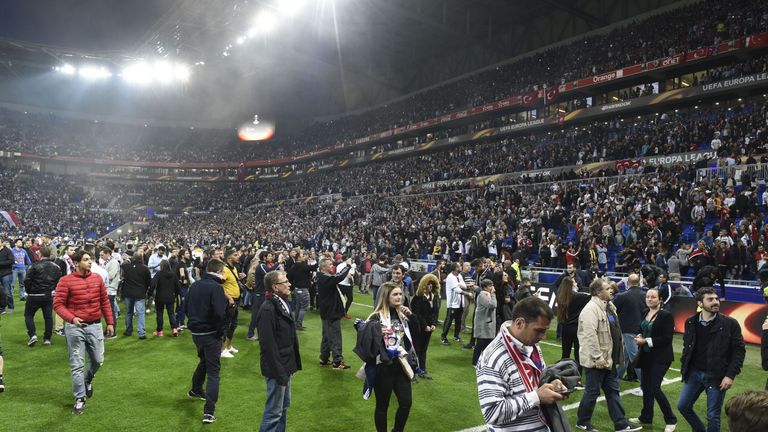 Trouble also erupted between rival fans outside an entrance to the stadium as smoke billowed from tear gas canisters.
Earlier, a group of Turkish fans from Germany had earlier smashed a pair of glass doors at the club megastore after they were unable to purchase tickets to the sold-out match.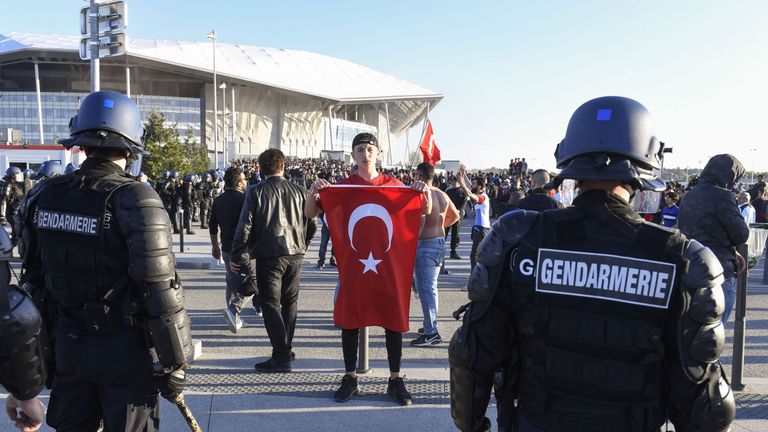 With a high security presence following Tuesday's explosions in Dortmund, fans were dispersed by and no arrests were made.
Authorities categorised the match as maximum risk with 1,000 stewards in place for the first leg encounter.
Lyon won the game 2-1 with two late goals after Besiktas had taken a first-half lead.