Quotes of the week
This week's offering sees Roy Hodgson get his cups mixed up and Ken Bates in obscene form.
Last Updated: 24/08/11 3:02pm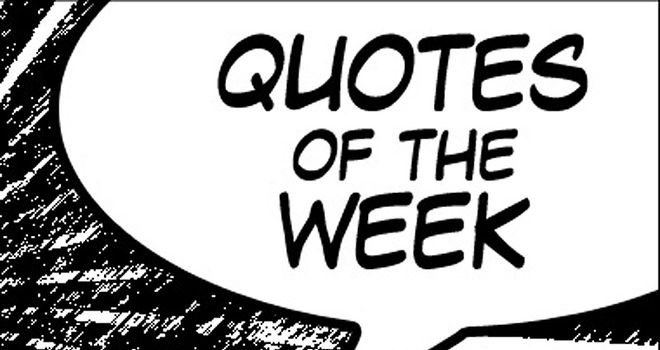 "The Arsenal fans hate Adebayor, so I am sure that will make the Tottenham fans like him." Harry Redknapp welcomes Emmanuel Adebayor to White Hart Lane.
"I am desperately trying to find somebody that can teach me to whistle. This may sound like a joke but I can assure you it's not. This is not for my dog, this is for me to whistle from the technical area. Any ideas please let me know asap." Martin Allen auditions for One Man and his Dog.
"I saved your club in 2005 and 2007 when nobody else would. The rebuilding of Leeds United is a bit like sex. In an age of instant gratification, Leeds United is having a long, drawn-out affair with plenty of foreplay and slow arousal." Ken Bates tests the gag reflex.
"I used to have two Drogba jerseys - one to sleep in and another for when I played in the streets with my friends. I had a poster of Didier on the ceiling above my bed and another of Anelka just to the right. I always wore the same shoes as Didier and I subscribed to Chelsea TV to watch these clips they show of training. We have the same hair." Romelu Lukaku. Let's just hope Drogba hasn't seen Single White Female.
"As a manager I've played four and lost four in the Carlsberg Cup or whatever it is called." Roy Hodgson priorities Carling Cup glory for his West Brom side.
"I don't think people care about the competition and you've got to look at why." Neil Warnock after QPR were knocked out of the same competition by Rochdale, in front of 4,775 spectators.
"We start every season at the bottom of the league because of the alphabet, so our league position doesn't bother me. I've never been top of this league before, so how would I know how to celebrate it? I'll go home, have a bite to eat and a bottle of beer, and watch the game on TV - if I don't fall asleep. That's how exciting it's going to get. Sorry if I'm not looking delighted, I just know how quickly this league can bite you on the backside." Mick McCarthy goes wild after Wolves' 100 per cent start to the new campaign.
"Mourinho is destroying Spanish football. There is talk about the Catalans but the problem is with Madrid. I think it's going too far. This will all end very badly." Barcelona defender Gerard Pique isn't so keen on the Special One.
"He is Dutch. They don't need picking up." Brendan Rodgers on Swansea's Dutch goalkeeper Michel Worm.
"There were only about 12 pairs of eyes near the wicket, but it's not exactly the brains trust in there. I'm just surprised Matt Prior didn't appeal - he goes up for everything." Graeme Swann isn't happy after England failed to appeal a stumping against Sachin Tendulkar.
"What an irony that is - me not appealing. I'm never going to not appeal again." Matt Prior concedes his embarrassment.
"The days of England cricket being a laughing stock have gone, hopefully for good. English cricket has been through a long evolutionary cycle and since the introduction of central contracts the rate of improvement has gone up significantly." Andrew Strauss reminds his team-mate it's not all bad as England complete a 4-0 whitewash of India.
"We have got a good quality of passing like Barcelona and Arsenal. We need to progress though, Barcelona is a long way off." Good job Southampton midfielder Morgan Schneiderlin cleared that one up.
"I will pay £30million I will even pay 40 if I find the right players. I think I have a wrong reputation of not wanting to spend money - I do not want to spend money for average players." Arsene Wenger disturbs a couple of moths by offering Barcelona £40million for Messi, Xavi and Iniesta.
"This is the first time in my career I've had money to spend and I'm going to enjoy every single minute. I am in Utopia. This man is like a dream come true." Neil Warnock has no such problem as he reassures new QPR owner Tony Fernandes a £2million budget could bring in 14 new strikers.