Only 10 reasons? The fact that this will be the reaction of many Manchester United fans goes some way to illustrating just how disastrous David Moyes' time in charge of the club has been. Here's a discussion of some of the problems that have led to his exit…
Awful results
It's a simple but inescapable fact that this has been Manchester United's worst season in a quarter of a century. The records have kept coming throughout a miserable campaign – so much so that it's easy to become numb to them. However, it's worth recounting for anyone willing to convince themselves this was anything other than an extraordinarily poor effort.
Eleven defeats is a record in the Premier League era. This will also be United's lowest finish and worst points tally. It was a season of firsts too. Sir Alex Ferguson never lost at home to West Brom. Or Newcastle. Or Swansea. Or anywhere in the league against Stoke. And Everton doing the double on United for the first time in 44 years proved the final insult.
Ferguson never conceded a Premier League goal in the opening minute and only once exited the FA Cup in the third round. It was over a decade since United had lost three games in a row and almost two since they failed to qualify for the Champions League. While fans of a certain age will recall far worse times, for a generation of supporters this was an unprecedented period of woe.
Dragging them down
Perhaps it was those with a long-term view who were willing to be more understanding of Moyes' struggles. There has been a feeling among sections of the fan base for some time that this had been coming. Ferguson had, after all, left a squad whose success was built on a number of key players coming to the end of their careers – a situation partially brought about as a result of a lack of investment from the Glazer family.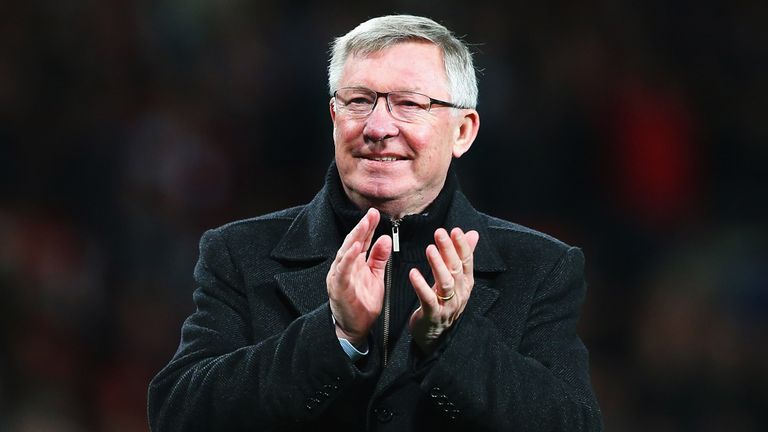 It's a persuasive argument to explain why United had every reason to expect to suffer a dip. And in truth, this was expected – despite being defending Premier League champions the team did not start the season as favourites to retain their title. Supporters were ready to endure a period of transition, as was perhaps foreseen in Ferguson's plea for them to support his successor.
What they were not prepared for was the gradient of the decline. Remember that United had not finished outside of the top three since 1991. For many, seventh was not a blip but instead end-of-days stuff – and there is no explaining that away in terms of a lack of quality in the squad. A team that were lifting the title last May should have had enough to finish comfortably in the top six. All available evidence suggests this was a group of players being dragged down by Moyes.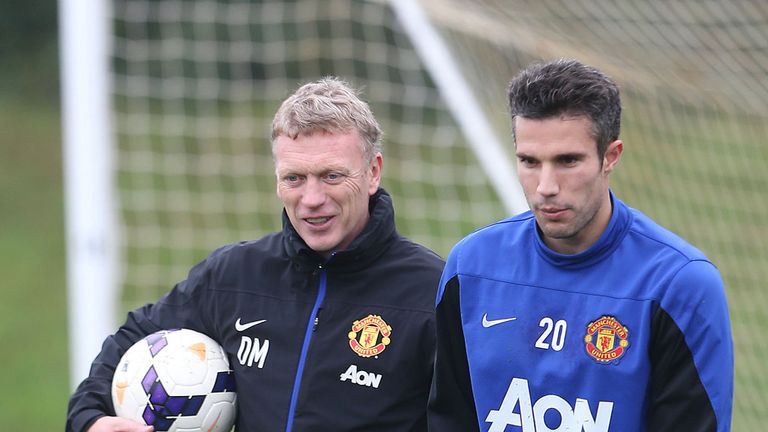 Unrest
Alarmingly, those were the words coming out of the camp too. There were the early season reports that Robin van Persie was unhappy in training, while Rio Ferdinand appeared to suggest that the lack of forward planning in terms of which games he did and did not play was becoming a problem. Ryan Giggs has seemed marginalised despite his apparent coaching role. More recently, there have been claims that Danny Welbeck will be looking to move on in the summer.
These are the stories that tend to emerge when results are not going well, but such was Ferguson's success – coupled with his remarkable grip on the club - it has been unusual to hear such whispers at United. In order to succeed, Moyes surely needed a unity of purpose with key dressing room figures working towards the same goal. The indications are that Moyes never managed to achieve this at Carrington.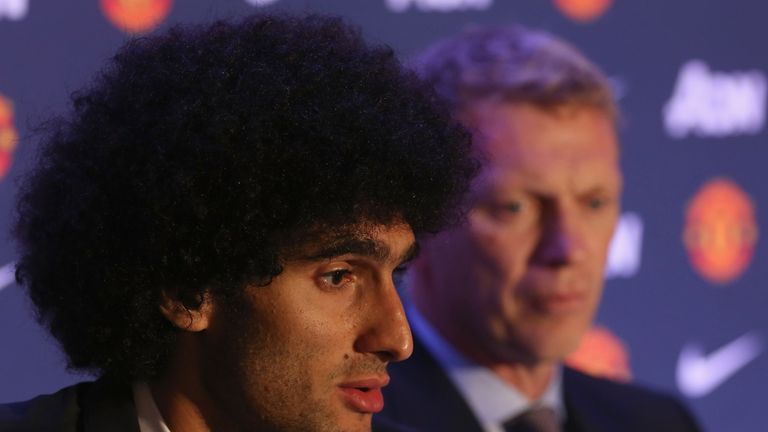 Transfer business
It wasn't just an inability to get anything close to the best out of existing players such as Van Persie, but also the unconvincing attempts to recruit additions of his own. The claim that he did not officially begin work until July seemed something of a weak excuse given the May announcement that he would be taking the role and seemed to sum up a summer of dithering.
Midfield strengthening simply had to occur but following a doomed goose-chase or three of the wild variety, Moyes finally settled upon his old buddy Marouane Fellaini. As noted at the time, this felt a little like a man pretending to peruse the menu in a fancy restaurant before doing the inevitable and settling on the burger.
Unlike the subsequent arrival of Juan Mata for a club record sum, there was little reason to suppose Moyes would fail to utilise Fellaini effectively. And yet, the Belgian's impact has been minimal – appallingly so, given the vast £27.5million fee involved. Mata has occasionally impressed amid the general mood of uncertainty, without ever looking like the jigsaw piece that would suddenly make sense of the entire picture.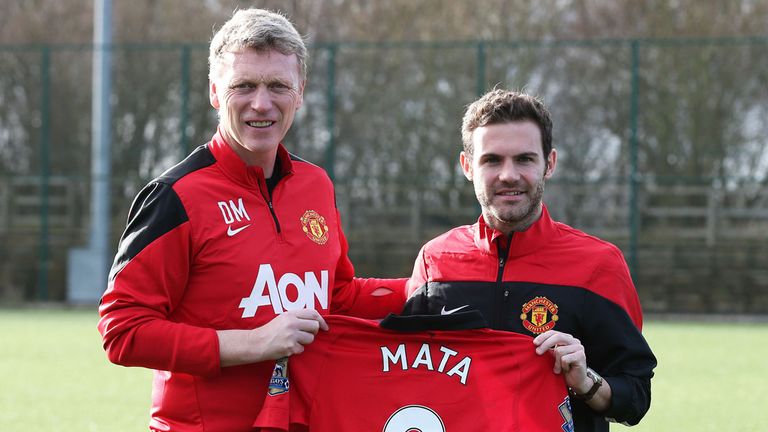 One-dimension style
Indeed, the sight of Mata stuck out on the wing or operating without pace in front of bodies close by was indicative of the style problems that have been evident since the early weeks of the season. By accident or design, United's style of play has regressed. For while they have long been known as a crossing team, they've seldom seemed quite so one dimensional.
United top the Premier League for the number of crosses lofted into the box – with leaders Liverpool at the bottom, incidentally – and the plan appears to have been for full-backs to work the overlap. Patrice Evra effectively filled the Leighton Baines role in Moyes' masterplan.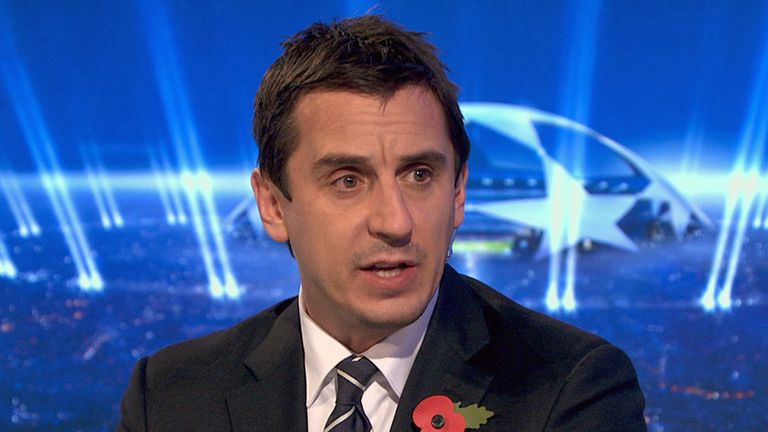 The fans can't stand that it's boring to watch and it's happened so many times this season.
Unfortunately, these methods failed to get the best out of arguably United's greatest assets – the strike duo of Van Persie and Wayne Rooney that fired the team to the title last time out. Coupled with a lack of goalscoring midfielders looking for knockdowns and making late runs into the box, it proved a surefire recipe for failure. And one repeated ad nauseam in defeat after defeat.
Boring football
"The fans have stuck with Moyes but it won't take much longer because the performances have been so dull," said Sky Sports' own Gary Neville. "You can lose games but never be dull – United have lost games, lost championships in the past but they had fire in their performances and a die trying attitude which isn't there. The fans can't stand that it's boring to watch and it's happened so many times this season."
That just about summed it up – and from a United stalwart whose own brother is a trusted coaching colleague of Moyes. Too often the football on offer has been uninspiring and reactive fare untypical of what is needed at the world's biggest clubs. Despite the change of setting, Moyes appeared to remain at his most comfortable when focusing on making life difficult for the opponents. The demands of the job required so much more.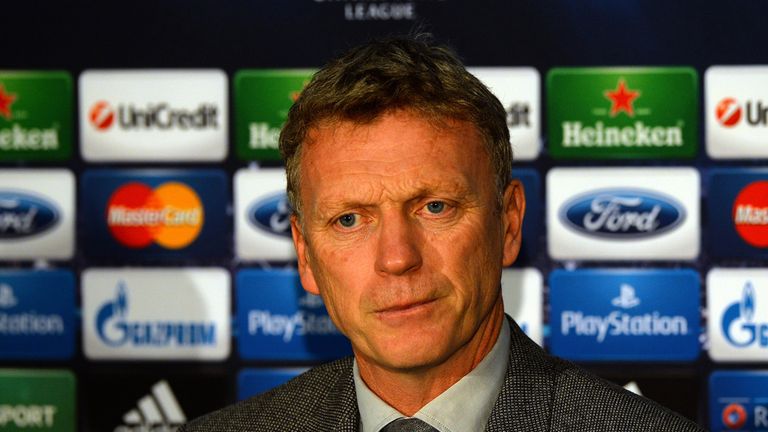 Attitude
In that sense, this was partially a mind-set problem. In the early part of his reign, Moyes appeared all too aware he'd won the lottery in football management terms with his demeanour a little too 'fan-boy' for comfort. But as the results failed to come, he was equally quick to scale back expectations. That's a difficult trick to pull off at Newcastle United let alone Manchester United.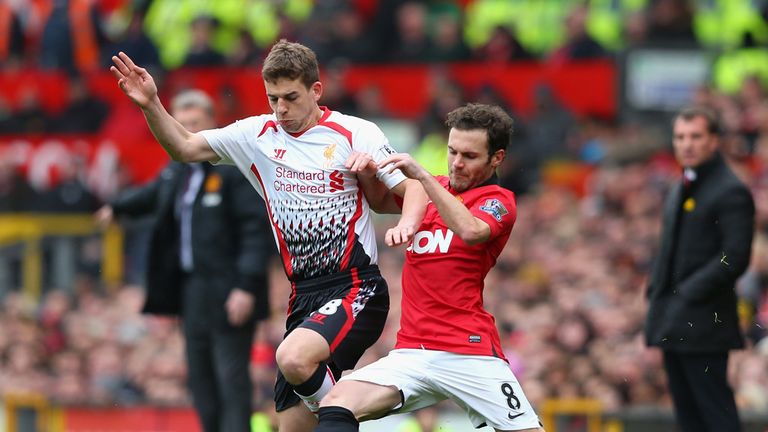 "Their league position suggests they are ahead of us and they possibly do come here as favourites," he said of Liverpool ahead of their visit to Old Trafford. "Liverpool are having a very good season and we will have to do everything we possibly can to beat them." They were comments that bemused Brendan Rodgers and angered supporters. It was a similar story when talking of having to "aspire" to be like Manchester City. United fans don't do small time.
But that's precisely the aura Moyes gave off – and it affected his decision-making. So self-conscious was he when things were going against his team at home to Newcastle, that he opted to keep a clearly unfit Van Persie on the field for the full 90 minutes and explained the decision in revealing terms. "I think if I'd brought him off some people would say 'What are you doing? You are 1-0 down and you're taking off your top goalscorer'." It was an extraordinary admission.
Big-game manager?
A man lacking the confidence to make forthright decisions and beset by caution when tackling the big games, Moyes struggled to get that defining win against a top-class opponent. There was a 1-0 victory over Arsenal and a win over Liverpool by the same scoreline in the Capital One Cup, but his efforts in the showpiece games were little better than they'd been at Everton.
Not only did Roberto Martinez's incarnation of Everton do the double over United, but there were defeats home and away to arch-rivals Liverpool and neighbours Manchester City. The aggregate score in those four games was 11-1 against his team and the gulf was alarming – particularly in the two 3-0 home defeats.
Even when his big moment threatened to come against Bayern Munich, Moyes came up short. It's become a theme – a narrative that he was unable to stop. The Community Shield win over Wigan Athletic back in August remains the only silverware he has won since taking Preston North End to the third-tier title. Will he ever get another chance to show he can be a big-game manager?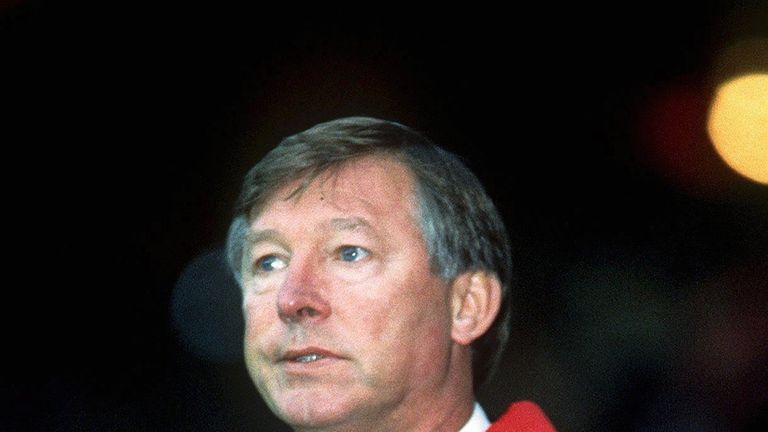 No progress
It might not have taken too many green shoots to persuade the powers-that-be at United that progress was a possibility. Neville's claim that United stand against "the immediacy of modern life" has become a stick with which to beat both him and the club, but the fact remains that United would surely love to have stood by their man. But where was the Mark Robins moment from which Ferguson turned things around?
The final stages of the season offered that opportunity. Moyes needed something fans could cling to. But the display at Everton was so listless – so devoid of thrust and purpose – that it became increasingly difficult to argue this was a man capable of coming out the other side stronger for the experience. In fact, wearied by the grind of being asked to defend failure, it felt like quite the opposite: Moyes had become the one man that the board knew couldn't turn things around.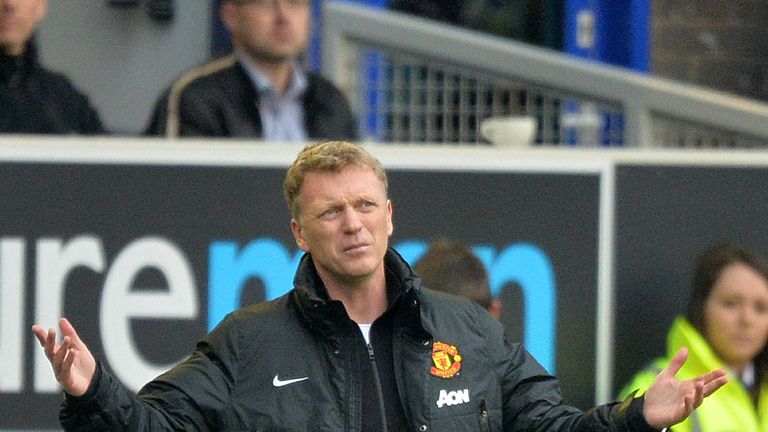 Future
And that, of course, is what all this should be about. Whether or not Moyes deserves to be sacked for what has occurred over the past year is rather less significant than whether he is the best man to take them forward now. That's part of the reason why West Ham elected to retain Sam Allardyce when they were in the thick of a relegation battle and it's also the reason why United simply had to look beyond Moyes.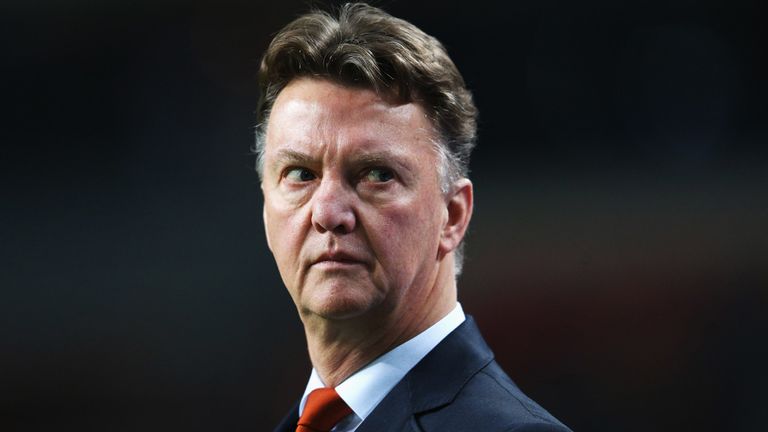 One look at Jose Mourinho's curriculum vitae should have been enough to explain why the appointment of Moyes should have been a contentious one at the time. A year on, the Scot compares even more unfavourably with the great managers of the day. Consider the variety on offer too – from Louis van Gaal to Jurgen Klopp; from Antonio Conte to Diego Simeone. Whatever qualities United are looking for in a manager, there are better bets around than the busted flush.
The United board will trust that the club's allure will endure despite the absence of Champions League football. And trust is an apposite word. For it will require plenty of faith when United indulge in the anticipated spending spree that they hope can restore their position among Europe's elite. With money to spend and season tickets to sell, they were not able to entrust that task to David Moyes. In truth, he'd given them so little reason to do so.