England will face Republic of Ireland at Wembley on November 12 after New Zealand withdrew from the original scheduled fixture.
Gareth Southgate's squad will meet the Republic ahead of their last two UEFA Nations League Group A2 fixtures away to Belgium on November 15 and home to Iceland on November 18.
New Zealand withdrew from next month's planned fixture earlier this month due to travel and player availability complications caused by the coronavirus pandemic.
It will be the Republic's first trip to Wembley since 2013, when the game finished 1-1 and a first meeting since the goalless draw between the countries in Dublin in June 2015.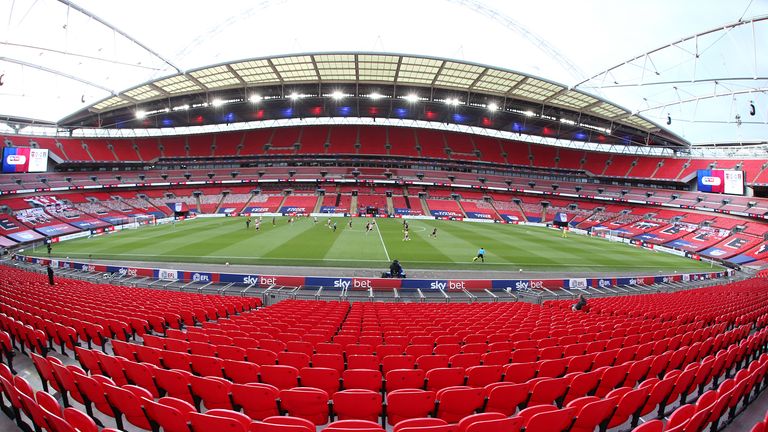 Stephen Kenny's side will go into the game on the back of some difficult results. After losing their Euro 2020 play-off to Slovakia on penalties, they drew 0-0 with Wales before losing 1-0 in Finland. Kenny has yet to win in five matches since replacing Mick McCarthy as manager.
England go into the match on the back of defeat too after their 1-0 loss at home to Denmark. The result followed victories over Wales and Belgium.
The game will be played behind closed doors, in keeping with current guidelines, but the Football Association say they are committed to working with the Government to get supporters back in stadiums as soon as possible.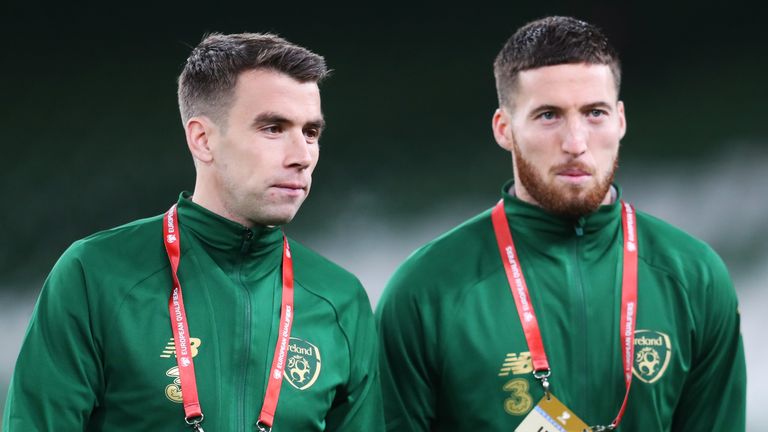 Leicester boss Brendan Rodgers has expressed his admiration for Jack Grealish, whose talent he feels England are "very fortunate" to be able to call upon.
Having been superb in Aston Villa's remarkable 7-2 victory over Liverpool on October 4, Grealish subsequently impressed for England in the 3-0 friendly win against Wales four days later.
Grealish, formerly of Republic of Ireland's U21s, was then an unused substitute for the two Nations League games that followed, the 2-1 victory over Belgium and 1-0 loss to Denmark, something that has been questioned by pundits and supporters.
Giving his view on Grealish ahead of Leicester hosting Villa on Sunday, Rodgers said: "England have so many good players.
"But I think England are very fortunate to have Jack's talent. I've seen the improvements in him as he's grown as a young player.
"His personality on the field is absolutely fantastic. He's got a real in-built brain for football."
Aston Villa manager Dean Smith told Ross Barkley he would get him into England's squad for next summer's European Championships and the on-loan Chelsea midfielder has set about proving his new boss right.
Barkley, who turns 27 in December, has not featured for Gareth Southgate's squad for more than a year since scoring twice in the 6-0 win over Bulgaria.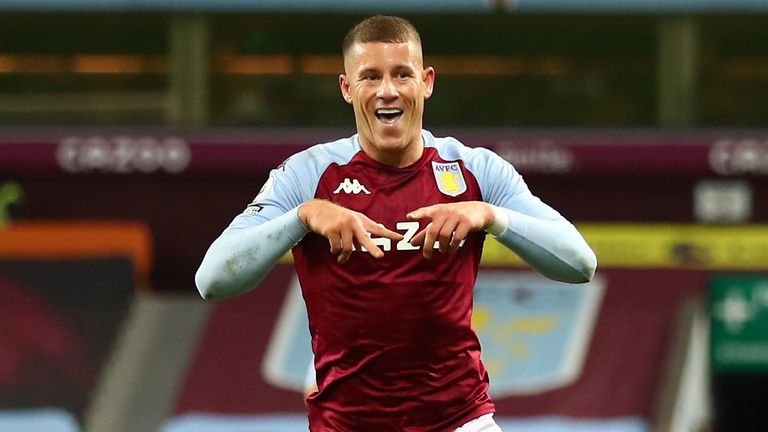 His career appeared to be stagnating at Stamford Bridge but he was sold a new vision by Smith and, having made a temporary move at the end of the summer window, has responded by scoring in his first two matches for the club - his latest an added-time strike which secured a 1-0 win at Leicester on Sunday night.
"I sold him the project here and told him I'll get him in the Euros squad and he's going to try and help us win football games. He's certainly done that in his first couple.
"He's a high-calibre player. I'm thankful to Chelsea that they've loaned him to us."