England defender Chris Smalling has allayed concerns about his fitness after he was pictured with strapping on his left knee.
The Manchester United centre-back had a large white bandage around his knee as he alighted from the team bus following England's open training session at their Chantilly base on Tuesday.
But the 26-year-old is confident he will be fit to play for England in their Euro 2016 opener against Russia in Marseille on Saturday.
"There's no injury scare there," he said. "I normally ice my body or jump into an ice bath. It's just a normal recovery process to be ready for the next day. No worries there."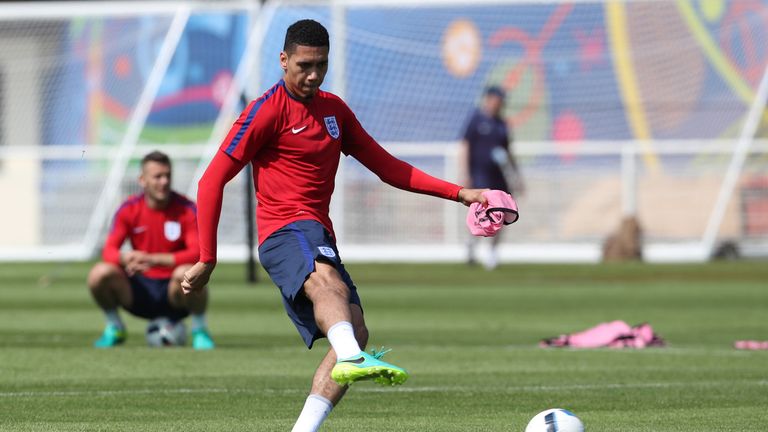 Smalling is also optimistic that Ryan Bertrand will be available to face Russia despite the Southampton left-back having trained away from the rest of the squad on Tuesday.
"I'm not too sure. I've seen him doing parts [of training]," Smalling said. "I think he's close, so fingers crossed."
Smalling refused to say how far he thinks England can go in the tournament but he revealed confidence is high within Roy Hodgson's squad.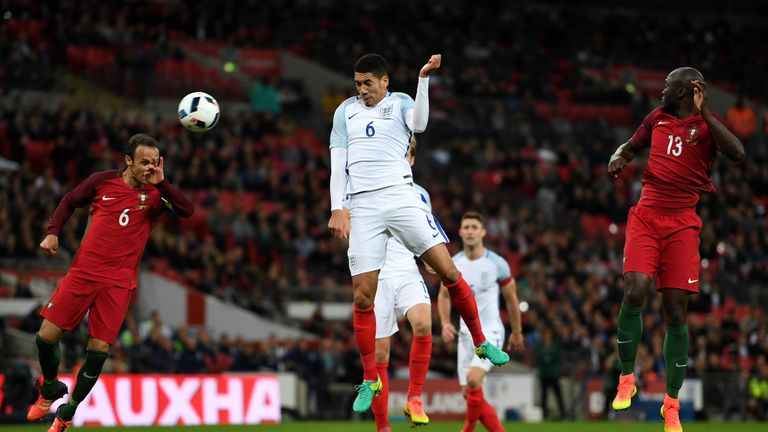 "I think we are a confident bunch, but I think it's a case of not necessarily setting targets," he said. "I think we need to go out there and take the games as they are. There's a fearless factor so who knows where we can go.
"I think we've all come off a very successful playing time individually and on the whole we are feeling pretty fresh and just excited to be part of such a big occasion.
"Each day it gets closer and closer, the excitement is just drawing near. We are all itching to go.
"When you join up you think you've got a few days, but it does creep up on you. But it's that excitement, you'll get the nerves creeping in over the next days when we start to do a few more meetings over the way Russia play. But we'll be fully ready."