Jamie Vardy is aiming to "dislodge" one of his team-mates in training to make it into England's starting XI at Euro 2016.
Vardy has not started for Roy Hodgson's side in either of their Group B games in France so far, despite scoring an impressive 24 goals in the Premier League last season.
The Leicester striker insists he does not find it frustrating sitting on the bench, but hopes that by training hard he will be handed a start by Hodgson in Monday's final group game against Slovakia.
"It's down to me on the training field to put the extra work in and hopefully dislodge one of the players if I can do," said Vardy who scored the equaliser after coming on as a substitute for the second half in England's 2-1 win over Wales on Thursday.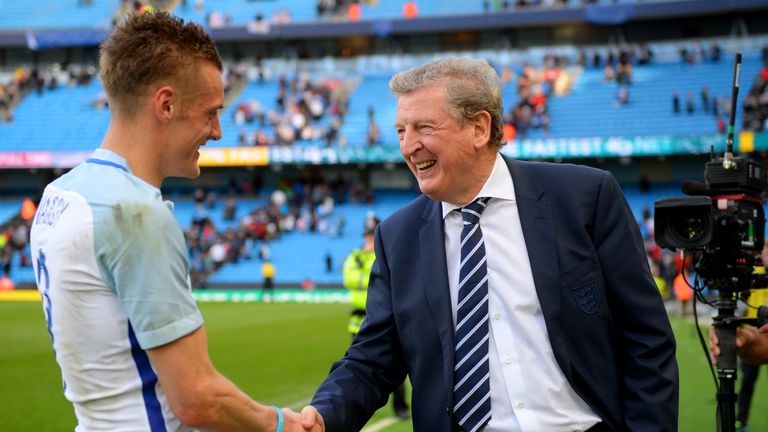 "It's down to me, myself and how much work I'm putting in. Hopefully I can get into the gaffer's mind to maybe get a start. But we'll see what happens.
"It's up to the boss at the end of the day, he picks the team which he thinks can get the win so we'll have to wait and see until Monday what team he puts out and hopefully we can get the job done.
"I think it is tough for him but having competition for places is very good for the squad.
"I thought the performance [against Wales] overall was very good. We didn't deserve to be losing. We just need to carry on what we're doing."
Vardy also expects strike-rival Harry Kane to do all he can to keep hold of his first-XI spot, dismissing any suggestion the Tottenham man might be suffering from fatigue after failing to make much of an impression in his starts against Russia and Wales.
Vardy said: "He doesn't seem tired, I'm sure it'll be just the complete opposite. He'll want to keep starting and hopefully get on that goal run, so he'll be putting the extra effort in training as well to stay in the starting line-up himself."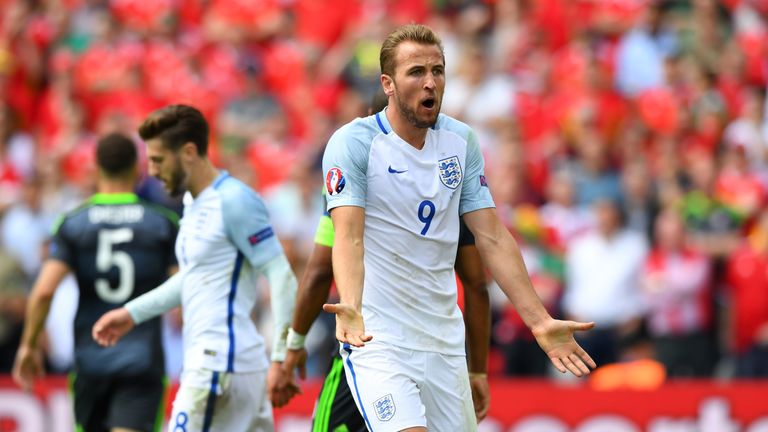 The 29-year-old also addressed concerns about his diet at his press conference on Saturday after he was spotted with a can of Red Bull and some nicotine pouches before training last week.
He said: "[I had] one bad night's sleep so I thought I needed a can of Red Bull to wake me up. The nicotine pouch is not something I do regularly; it's just something I needed at the time."
There were also questions about his future once again following Arsenal's interest, but Vardy refused to comment when quizzed.
"No, nothing at all," he said. "I'm just here focused on England and that's all I want to do."