Harry Kane should be made England captain on a permanent basis because he possesses the required attributes, says Tim Sherwood.
Gareth Southgate named Kane as his captain for Thursday's World Cup Qualifier against Slovenia at Wembley, but refused to name a regular skipper.
Jordan Henderson, Wayne Rooney, Gary Cahill, Joe Hart and Kane have rotated the captaincy under Southgate, but Sherwood thinks Kane has earned the right to take it on permanently.

"If it was my decision I would give it to him (Kane)," Sherwood said on The Debate. "I think there are three candidates, Cahill, Henderson and Kane.
"For me Kane will play every game and it's important that whoever wears that armband will be starting most of the games.
"Harry won't feel it as a burden, it won't carry any weight and he will carry on scoring goals for England. He will do his best for his country. I think it's the correct decision [to appoint him captain on Thursday] but I would give it to him permanently.
"It's somewhat unusual for Harry because he is not captain for Tottenham, that's Hugo Lloris. It comes a little bit the wrong way around but I don't think he will be affected.
"I think he's a natural successor to Lloris when the Frenchman is absent or injured. Harry will continue to develop, he will not rest on his laurels. He will work as hard as he always does to make himself the best he can possibly be.
"If Harry is not having a good game, he can still affect others. I think he can still drive the best out of other team-mates.
"It is also really important you have a captain without skeletons in the closet and I don't think the three players I mentioned do. We are not going to read about them on the front page."
Stuart Pearce believes Southgate should appoint a permanent captain sooner rather than later and says Kane is a strong contender.
Also speaking on The Debate, he added: "England have to grow leadership from within the ranks. A criticism we get after every tournament is a lack of leadership.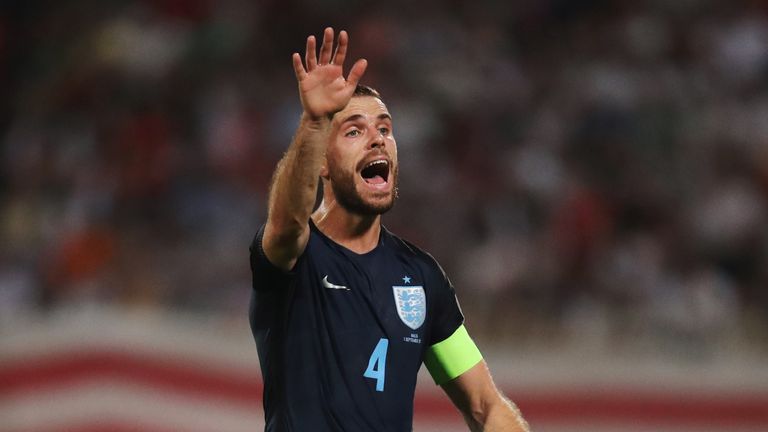 "This boy [Kane] has his head screwed on. The three that Tim mentioned are definitely candidates but the manager has to know which one he is going to pick regularly and which one has the most chance of losing form.
"The last thing you want is your captain not being good enough to make the team.
"When you speak to Spurs fans they say, 'Harry Kane says and does the right things'. I think he will grow with it."