Gareth Southgate has given his full support to Raheem Sterling after the Manchester City forward was pictured with a tattoo of an M16 assault rifle on his leg.
Sterling posted an image of himself training with his England team-mates at St George's Park, with a tattoo of an assault rifle on his right calf visible.
The 23-year-old insists the tattoo has a "deeper meaning" and defended himself through an Instagram post, which read: "When I was 2 my father died from being gunned down to death I made a promise to myself I would never touch a gun in my lifetime, I shoot with my right foot so it has a deeper meaning N still unfinished."
Southgate has backed Sterling and says the Manchester City winger is fully focused on his training ahead of the World Cup in Russia.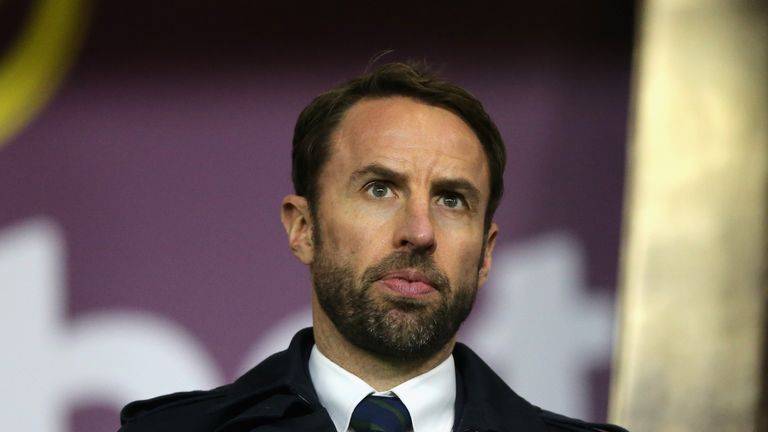 "Raheem is a very strong character. He is focused on his football. I've had a good, deep conversation with him just to see how we was with everything," said Southgate.
"He knows he's got our support. He understands how some people have perceived the tattoo. In my view a tattoo is like any work of art - it is a very individual meaning, the intent is all with the individual and person.
"What has been clear from his own statement and his own experience is that he is not somebody that supports, or wants to promote, guns in the way that was perceived at first.
"It was something he has had to get on with this week but he is a very strong individual and he's looking forward to the game."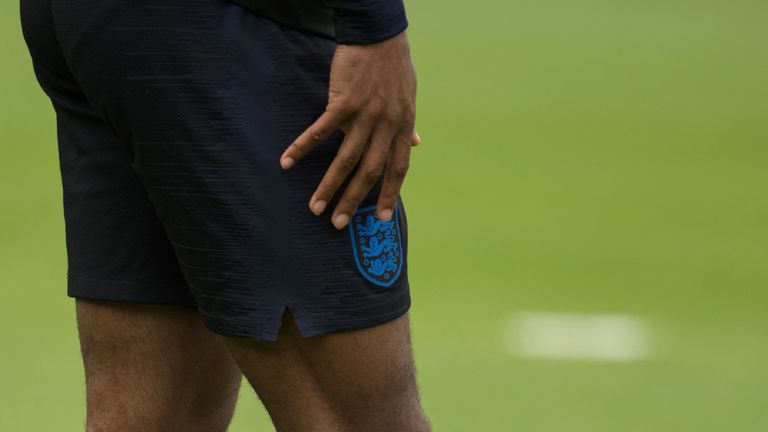 Southgate is determined to not allow the incident to distract his squad ahead of the World Cup, which gets underway on June 14.
"Things only become a distraction if we allow them to," said Southgate. "Anything that is outside the camp, we can't control.
"We have to focus on what we do day to day, making sure we prepare as well for the games and the rest has to be noise outside that doesn't distract us from what we're here to do."
England continue their World Cup preparations with a friendly against Nigeria on Saturday and Southgate says there is still time for players to work their way into his first-team plans ahead of the tournament.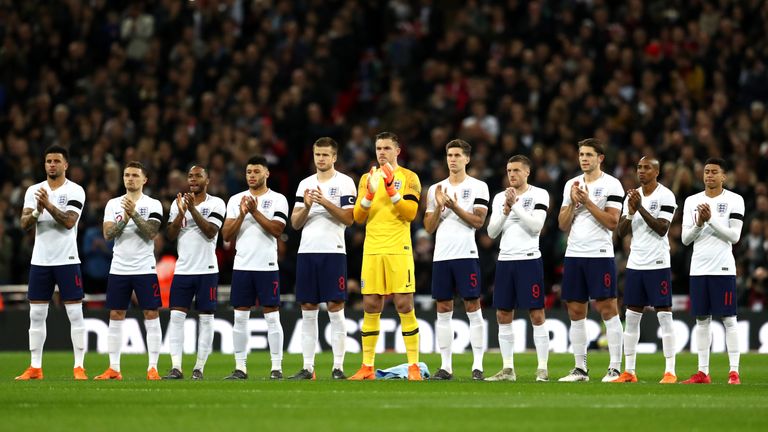 "You won't see too many tactical changes. These two matches are an opportunity for us to look at one or two players in certain positions, combinations of players," he said.
"There is a physical aspect to the two games and certain players need minutes more than others. One or two have missed bits of training, either this week or over a longer period.
"There is a lot of things weaved into how we will use the two games and we also have an internal game at the end of that before we fly to Russia.
"It won't be a case of the team tomorrow will be the team the starts the first match."