Raheem Sterling says tattoo storm 'least of my worries'
By Sky Sports News
Last Updated: 06/06/18 8:30am
Raheem Sterling insists his World Cup preparation has been unaffected by criticism over his gun tattoo and late arrival to England's base.
The 23-year-old received the full support of England manager Gareth Southgate and his team-mates over a tattoo of an M16 assault rifle on his leg.
Sterling revealed the tattoo had a "deeper meaning", stating in an Instagram post: "When I was 2 my father died from being gunned down to death I made a promise to myself I would never touch a gun in my lifetime."
Sterling also apologised to the England group after he joined up with the squad a day later than expected following a flight delay.
"It's not really been that tough," Sterling told Sky Sports News. "Things happened and get spoken about but I put that to one side.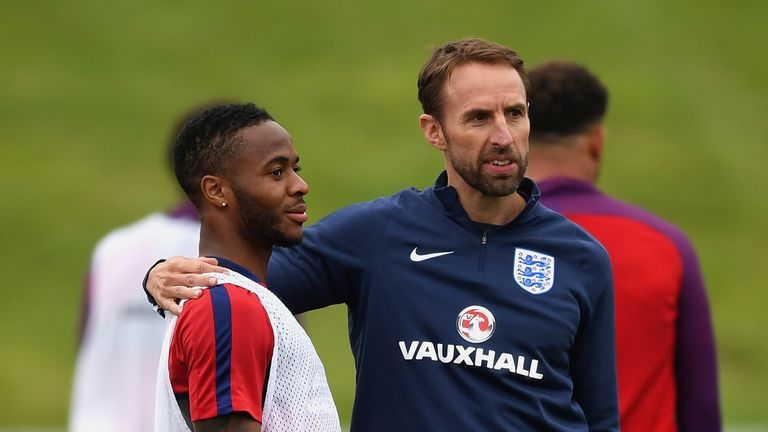 "I've been focused on training and playing Nigeria so for me it was a normal week to be honest. The only thing that changed was I was in the newspapers a bit more.
"I just got on with my day. I spoke with my mum and she was OK. My daughter and my son are OK, I'm fine.
"That was the least of my worries. It's obviously bad to see yourself spoken of in that light, but it's not something that gets me down.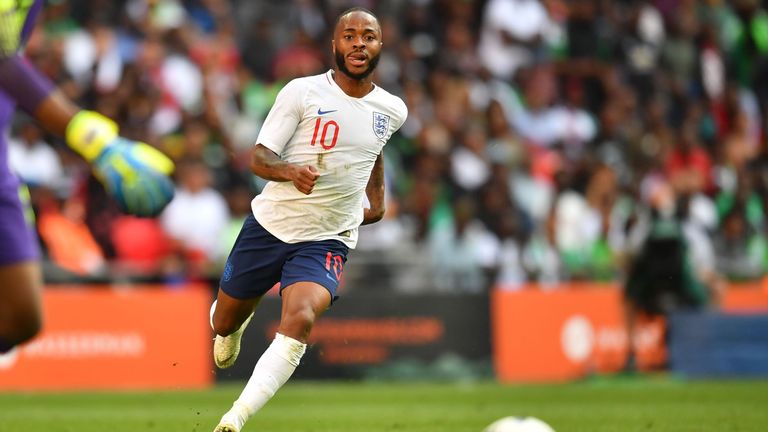 I've got a World Cup to prepare for. I've had training sessions every day so my mind was already occupied.
Raheem Sterling
"I've got a World Cup to prepare for. I've had training sessions every day so my mind was already occupied, so that was the least of my worries."
Sterling was adamant England will not be satisfied with another World Cup quarter-final exit.
He has seen enough ability in his team-mates to win the tournament, but says it will come down to the players' mentality.
"I expect the group, the team, to show their real character. We've been building over this past year. We've made real progress as a team." the 23-year-old said.
"We're starting to control games better, which was a big issue for us and these little things we're putting in place will only do us well in this tournament.
"I'm really excited to see what we're capable of. If all 23 players are on board and have the belief - I'm hearing a lot about trying to get to the quarter-finals.
"But you don't really want to come away from six or seven weeks and that's it. You've got to come here with the mentality to win the tournament.
"If everyone here believes. We've got the ability, you've just got to put it all together and if we do we'll have a good chance."