Gareth Southgate's 10 key calls: How he inspired England's transformation
Gareth Southgate has been the architect of England's improvement
Last Updated: 13/07/18 10:08am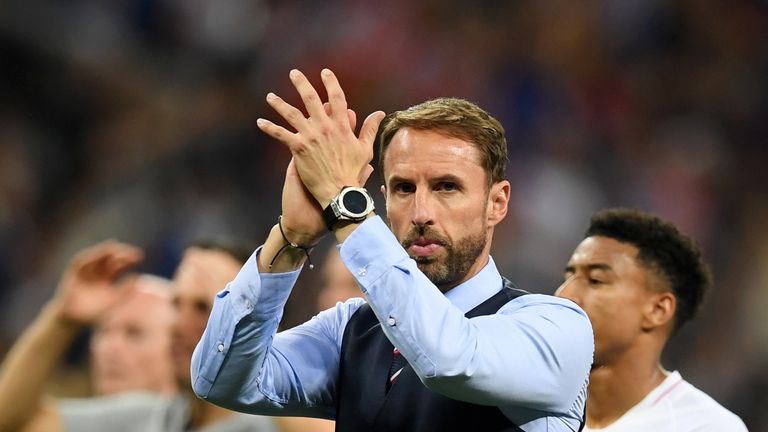 England's World Cup dream came to an end against Croatia, but their run to the semi-finals will live long in the memory and the future looks bright.
Gareth Southgate has overseen a transformation since taking the job permanently last year, uniting the nation behind the team as they reached the last four of a major tournament for the first time since 1990.
LISTEN: World Cup Supplement podcast
A summer to treasure
From freshening up the squad to ensuring England were perfectly prepared to end their penalty hoodoo, here are 10 of Southgate's key calls since taking the reigns.
Out with the old
Southgate defied his nice guy persona with ruthless selection decisions right from the start of his tenure. Captain and record scorer Wayne Rooney was the biggest casualty when he named his first squad as England's permanent manager back in March 2017, but he also omitted Theo Walcott, breaking the news to him by phone on the morning of his birthday.
Rooney and Walcott are not the only experienced players to have been pushed aside. Southgate left Jack Wilshere and Joe Hart out of his 23-man World Cup squad, by which point he had already made it clear he would not be selecting Chris Smalling either.
Those five players had all featured in England's Euro 2016 campaign under Roy Hodgson and had a combined total of around 300 caps between them, but Southgate felt he needed to break from the past in order move the team forward. It's an approach which has been vindicated emphatically.
In with the new
By moving on so many of England's old guard, Southgate opened up a clear pathway from England's youth teams to the senior side. He set the tone when he included four uncapped players in his first squad, including Michael Keane, Nathan Redmond and James Ward-Prowse, all of whom he had worked with in England's U21s.
It's a policy which has become key to England's success. Southgate had already worked with former U21s Harry Kane, John Stones, Jesse Lingard, Jordan Pickford, Dele Alli and Eric Dier, who have now formed the spine of his senior team, and the emphasis on youth was also evident in his decisions to call up Trent Alexander-Arnold and Ruben Loftus-Cheek.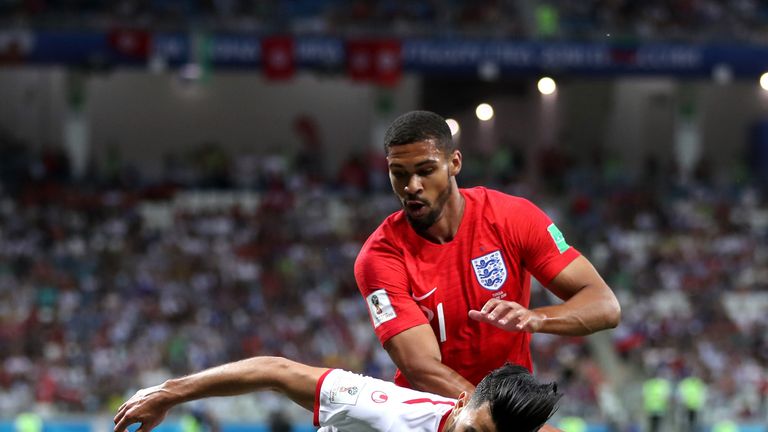 Alexander-Arnold and Loftus-Cheek are not the only young hopefuls to have been given a taste of senior action since Southgate's appointment. Lewis Cook, Dominic Solanke, Tammy Abraham and Joe Gomez have all had chances, while goalkeeper Angus Gunn has also had opportunities to train with the squad - along with a number of others.
Southgate's bold new vision ensured England came into the World Cup with the second-youngest squad in the tournament. Their youthful verve and enthusiasm was obvious out on the pitch, and the improvement should now be sustainable in the long-term.
Three at the back
On a tactical level, Southgate's most significant decision was undoubtedly the switch to a back three. It was a bold move, especially as England had just qualified for the World Cup without losing a game using a back four, but Southgate had played in a back three for England himself and had also noted the recent success of the formation in the Premier League.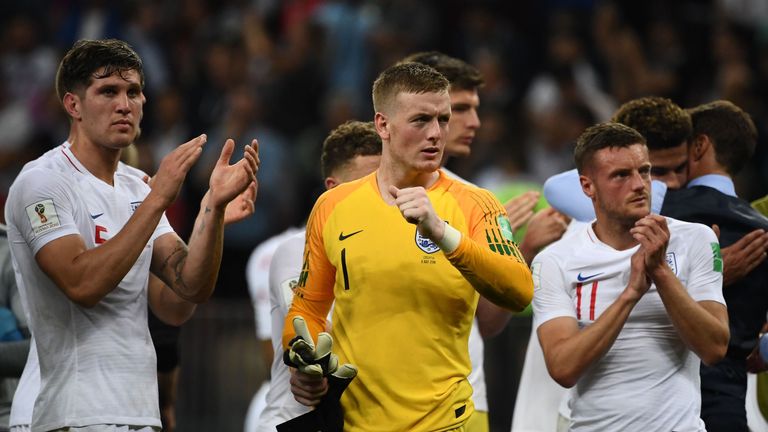 Southgate trialled it for the first time in England's friendly against Germany in March 2017, and while it ended in a 1-0 defeat, he was encouraged by what he saw. Within a few months, he had committed to the set-up for the World Cup.
"For me in terms of the way we'd want to play from the back, I think three at the back is a better option," he said in October. "The system gives us good stability and it gives us easier solutions for our midfield players as well."
Moving Kyle Walker
Eyebrows were raised when Southgate deployed Kyle Walker on the right-hand side of his back three for England's friendly meeting with Netherlands in March, but it proved another inspired decision. Walker excelled in the unfamiliar role in Russia. His technical quality helped England's build-up play and his recovery pace was invaluable, too.
Most crucially of all, however, was that Walker's move into the back three made room for his former Tottenham team-mate Kieran Trippier at right wing-back. Trippier was one of England's best players in Russia, providing unrivalled set-piece delivery for Kane, Stones and Harry Maguire, and impressing defensively too. Southgate's ingenuity paid off.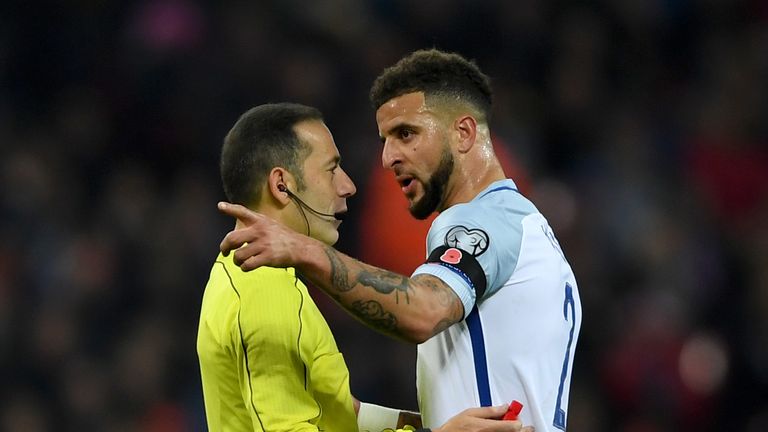 Squad culture
In recent months, Frank Lampard and Rio Ferdinand have spoken about the squad divisions and disharmony which undermined the so-called 'golden generation', but Southgate has transformed England off the pitch as well as on it. The old divisions have been eradicated and the team's togetherness is plain to see.
Jermain Defoe, an England international since 2004, has witnessed the transformation first-hand. "When I first came into the squad, there were cliques," he told Sky Sports last month. "I would just sit with my friends. Not for any particular reason, that is just how it was. There is a different vibe now. It is just banter all the time. It is a group of boys just messing about, but in a good way because there is no pressure on them. It is a completely different atmosphere."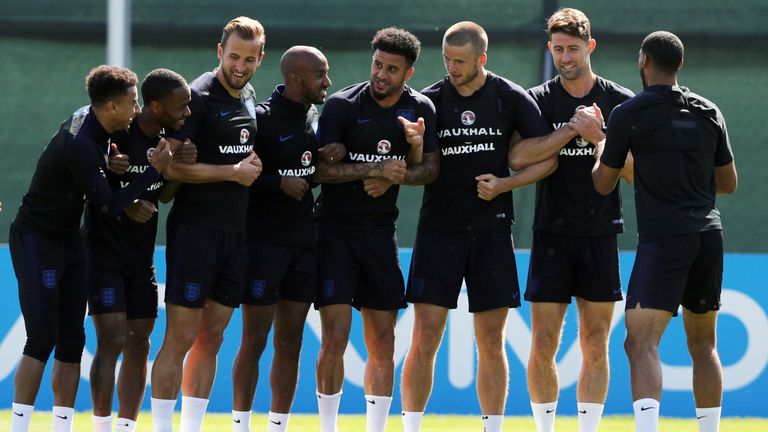 Southgate has changed the culture completely. Relations with the media have been improved, training sessions have carried an element of fun, and team spirit has been fostered during training camps with the Royal Marines. "That would never have happened back in the day," added Defoe. "Do you think you are going to tell David James or Sol Campbell to camp out in a forest?"
Standing by Sterling
In the face of relentless media scrutiny and what Sky Sports pundit Gary Neville described as "disgusting" criticism, Southgate has been a constant pillar of support to Raheem Sterling. From the furore over his gun tattoo to the missed chances against Sweden, the England manager has defended the 23-year-old at every opportunity, repeatedly praising his mentality and emphasising his importance to the team.
Southgate's unwavering support allowed Sterling to play a key role in Russia. "I think Raheem has been fundamental to the way we have played," he said after the Sweden game. "His movement, the positions he takes up, his pressing of the ball, his work-rate for the team, the winning of free-kicks, the winning of corners, his speed to stretch teams."
Southgate deserves credit for resisting public pressure over Sterling, both before and during the tournament.
Captaining Kane
Southgate's decision to hand the captain's armband to Kane was questioned by some. Would the responsibility weigh him down? Would it take his focus away from goal scoring?
With one hand on the Golden Boot, it is safe to say Kane has proved the doubters wrong. The 24-year-old is the first Englishman since Gary Lineker to score six goals at a major tournament, and while he was unable to rescue England against Croatia, his leadership was invaluable on their run to the last four. Against Colombia, he kept his cool to convert from the penalty spot in normal time and repeated the feat in the shootout. He is a fitting figurehead for Southgate's bright young team.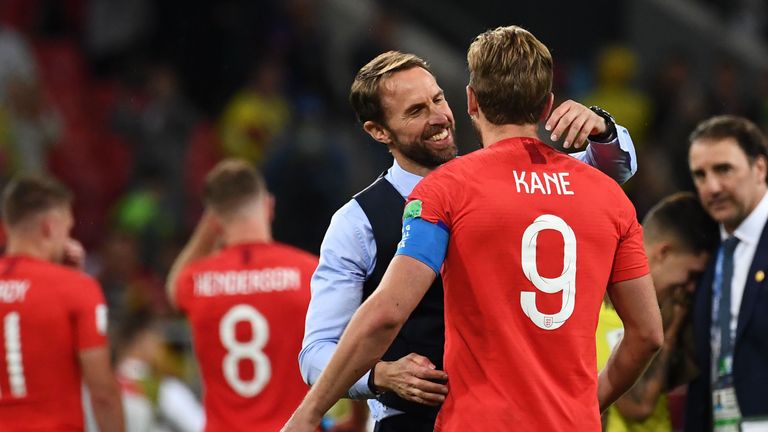 Rotating against Belgium
Southgate's team selection against Belgium was the subject of intense debate after England lost their final Group G fixture in Kaliningrad. Was resting key players the right decision? Or would the resulting loss of momentum prove costly to their World Cup ambitions?
Ultimately, it was another correct call. The second-placed finish inadvertently put England into the kinder side of the draw, and their first-choice starters were certainly grateful for the rest when they were taken all the way to penalties by Colombia in the last 16. England did eventually succumb to fatigue against Croatia, but it should be noted that the three other teams to reach the semis all adopted the same approach to their final group game.
Keeping the squad happy
Southgate's rotation against Belgium also allowed him to give playing time to England's squad members, but that was not the only way in which he attempted to keep up morale. In interviews and press conferences, Southgate repeatedly praised the likes of Gary Cahill, Danny Welbeck and Phil Jones despite their minimal game-time.
"I can't speak highly enough of the whole squad and staff as they are so united, great level of commitment," he said after the Sweden game. "Some of the guys haven't had a lot of time on the pitch but guys like Jones, Cahill and Welbeck, their mentality at training is as big a reason behind getting to the semi-final as anyone else."
Preparing for penalties
Southgate knows the pain of losing a penalty shootout better than anyone, but 22 years on from that heart-breaking night against Germany at Wembley, his meticulous preparations allowed England to overcome their hoodoo in Russia. The penalty shootout triumph over Colombia was only their second in eight attempts at major tournaments.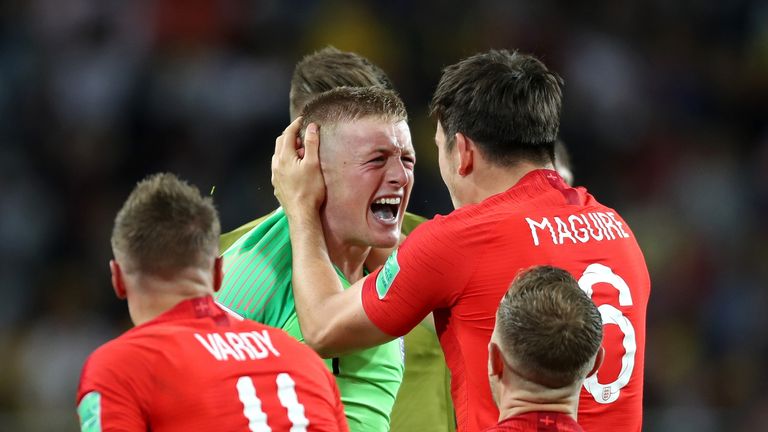 Trippier, one of England's four scorers in Moscow, revealed England had "practised, practised and practised" for penalties - even replicating an in-game scenario by taking them with heavy legs at the end of long training sessions. In addition to the work on the training ground, the players had also worked closely with team psychologist Pippa Grange to break down mental blocks. Ashley Young has described her as a "fantastic" influence.
The order of takers had been decided long before it came to penalties against Colombia, with Southgate also talking about "owning the process". Pickford was instructed to hand the ball to each taker, avoiding any kind of disruption from the opposition goalkeeper, and England's players were also encouraged to take a couple of seconds to compose themselves after the referee blew his whistle. It all ensured there was no repeat of '96.
Comment below to get involved in the debate, but please adhere to our House Rules. If you wish to report any comment, simply click on the down arrow next to the offending comment and click 'Report'.