Harry Kane proud but still getting World Cup flashbacks
By Richard Cooke
Last Updated: 22/07/18 2:35pm
Harry Kane admits he is still getting flashbacks about England missing out on the World Cup final.
Kane led England to the semi-finals in Russia where they were beaten 2-1 by Croatia in extra-time.
They were only the third England side to reach the last four but Kane still feels it was an opportunity missed to go even further.
Speaking to Sky Sports News at The Open, the winner of the Golden Boot with six goals said: "I'm still getting flashbacks, thinking about what could have been.
"But, as I have said before, we are so proud. We've reconnected with our fans, helped bring the whole country together, and being back now you understand what it was like.
"When we were there we were in our bubble and didn't understand until we saw the videos and stuff.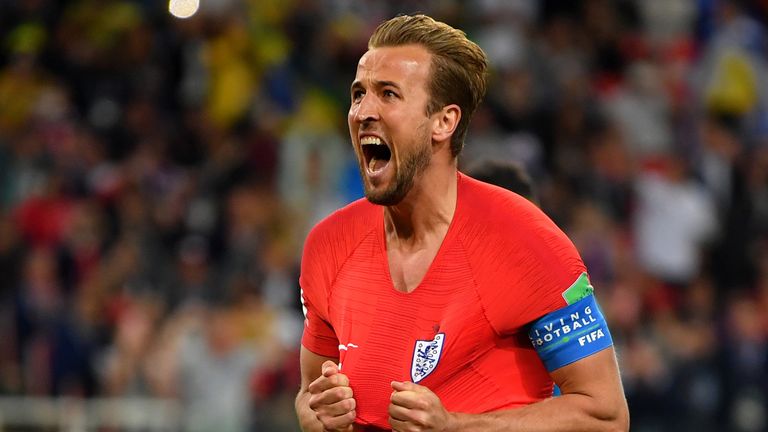 "We're back now and everyone is saying how amazing it was, and that's the most important thing.
"We'd have loved to have gone on and won it but we've brought everyone together again, and we've got the Euros in a couple of years in which we could be playing a lot of games at Wembley and obviously the World Cup in four years.
"It's good that everyone is going to be excited for that and we've got some important games coming up, and everyone is going to look forward to getting to Wembley and watching England again and that's important for us.
Kane, who won the Golden Boot by scoring a brace against Tunisia, a hat-trick against Panama and a penalty against Colombia, left Russia before he could be given the award and he has still not received it.
"Not yet," he added. "It's probably going to go in the front room [in between the two Premier League Golden Boots]. I think they will send it to the FA and we'll collect it from there."