Gareth Southgate longing for Paul Gascoigne's England successor
Paul Gascoigne the only true creative force in last 50 years, says England manager; watch England v Switzerland live on Sky Sports on Tuesday night
By James Dale
Last Updated: 10/09/18 11:07am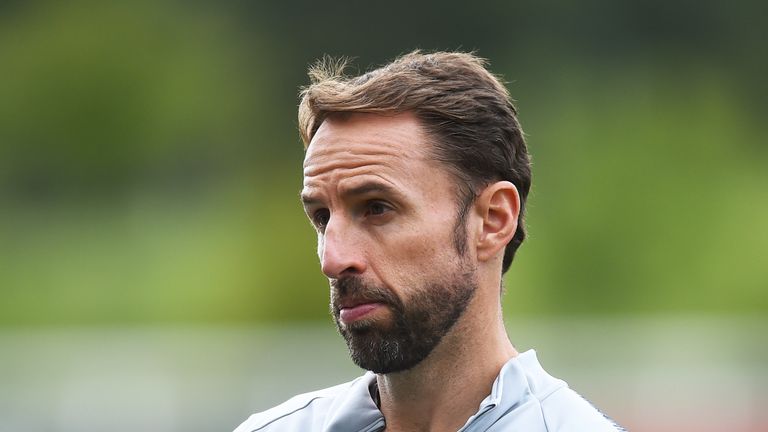 Gareth Southgate has opened up on England's struggle to develop a game-changing midfielder, saying Paul Gascoigne was the product of "unique talent".
The World Cup semi-finalists must "be brave enough to stick to their principles" as they aim to become a possession-based side, according to the England manager, despite a humbling 2-1 defeat by Spain in Saturday's UEFA Nations League opener.
Thiago Alcantara dominated the midfield for Spain in a similar manner to how Luka Modric did when Croatia denied England their first major tournament final appearance in 52 years.
Southgate admits he is yet to find his own creative solution to compete against the world's top sides.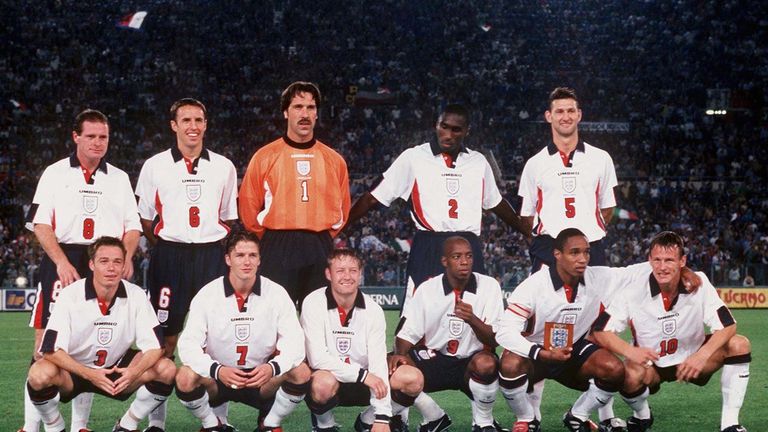 The only one in my lifetime is Paul Gascoigne and I'm not sure he was developed.
Southgate on England's lack of top creative midfielders
"The only one in my lifetime is Paul Gascoigne and I'm not sure he was developed, I think he was a consequence of a unique talent," Southgate, 48, said of his former team-mate whose final England cap came in 1998.
"I think what is happening at junior level is that there is more emphasis on technical ability, there is more, right from five, six, seven-year-olds, there is more emphasis on being able to handle the ball and play.
"We're seeing that with some of our junior teams. But we can see there's a period of time for those players to come through.
"We can see there's a few players around our squad that have the ability to do that, but Spain have had a production line for a long period of time.
"Look at those who have gone and those that come into the team. Of that type of player, they've produced more than any other team in the world."
England are in midst of a three-match losing streak for the first time since 1988 following the loss to Spain and World Cup defeats in the third-place play-off to Belgium and semi-final to Croatia.
They will make wholesale changes for the friendly against Switzerland on Tuesday, but face a doubleheader next month away to Croatia and Spain in the Nations League.
England call up Chilwell and Gray
Southgate says the next three months will be an "exceptional challenge" and "will tell us exactly where we stand".
He is yet to extend his contract beyond Euro 2020,
"Well, first and foremost, I am 100 per cent focused on this job, nothing else," he said. "I am under contract, I have two years.
"You know that leads to a European Championship, which we have games at Wembley, which is going to be a brilliant experience. That is my pure focus.
"I know absolutely what comes with the job so anything that suggests there's a problem with what surrounds the job, and the focus and attention of it, absolutely no problem at all.
"I want to be in games that matter.
"I believe I've been through an experience that is as pressured as you're ever going to face at any club or international team in getting through a World Cup, so I'm totally comfortable with that, and what's beyond that is to be decided.
"For me, I'm under contract, I'm enjoying the role, I love the challenge of it and that's it really."