Paul Lambert wants Fabian Delph to get called-up by England
Aston Villa boss Paul Lambert has called for his midfielder Fabian Delph to get an England call-up.
Last Updated: 06/10/13 12:43pm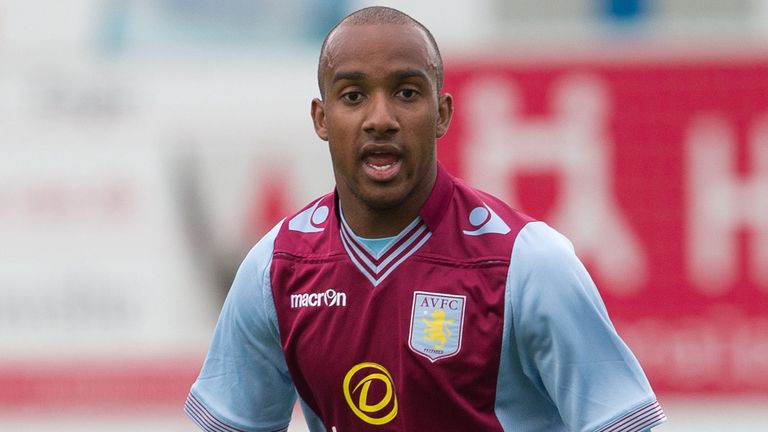 Delph is enjoying a very good run of form with Villa and Lambert feels the former Leeds man has done enough to get into Roy Hogdson's side.
"I'd love him to get called up, even if he just got into the squad," said Lambert.
"For a young player when you're playing ever so well and you keep getting overlooked it's hard.
"Whether he's got aspirations to do it, you're probably better off asking Fabian yourself. But from my point of view I'd love it.
"I want him to get to a World Cup because I know from own experience it's a great tournament. You might only get one throw of the dice at it, the World Cup. You just don't know and the opportunity's there.
"He's been excellent this year. He grew into it towards the end of last season, like everybody, and he's carried on.
"The big thing for me is he's injury-free, he trains every day. You know what you're going to get with Fabian. Sometimes you think 'Curtail it a little bit' but that's the way he plays the game.
"He goes into things. But he's a kid who's a good guy to work with and the way he's playing his enthusiasm and his drive has been excellent. I'd be delighted if he got picked.
"If he keeps playing the way he's playing, you're hoping somewhere along the line he'll definitely get the recognition.
"You'd probably like to see him score more goals but his general play for me has been at a really high level. You know what you're going to get from him and that's a great thing for every manager that you can trust players to give you anything.
"In certain big moments of the game you think he'll definitely be there and that's the way he's started this season."