Transfer news: Roberto Martinez firm over Ross Barkley's Everton future
Roberto Martinez has reiterated that Everton will not be letting midfield star Ross Barkley leave this summer.
Last Updated: 21/05/14 8:33am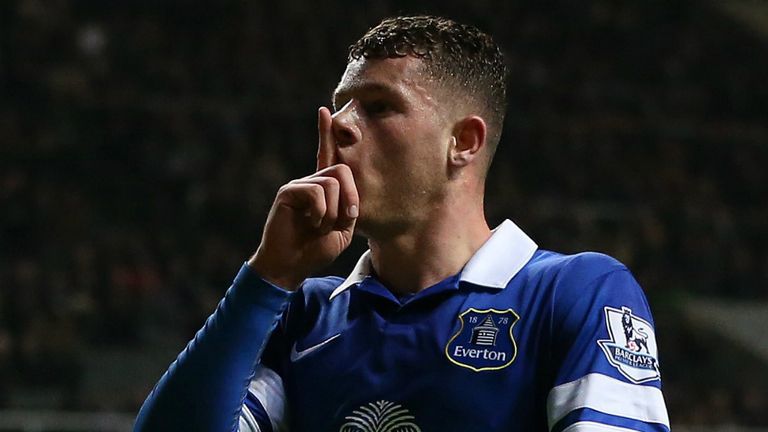 The 20-year-old has blossomed under Martinez this season and his form has seen him earn a place in England's World Cup squad.
Martinez is fully expecting Barkley to return with an even bigger reputation, but he insists that they will not entertain his departure.
"No, no - because it would be wrong for him [to move]," Martinez said of the continued speculation about his prized asset.
"Ross is a superstar in our eyes already, so for us nothing will change the perception of him.
"Remember, he could be in a position to impress millions, never mind just the people in England, that's the type of tournament we are talking of.
"But Ross will never look at it in that way, he will look at it in a humdrum manner trying to be as good as he can and trying to help England as well as he can.
"He will return as the same person I can guarantee you that. He's not someone who will lose sight of realism when he comes back."
Martinez insists that he will continue to 'protect' Barkley, adding: "Ross is a phenomenal talent, probably the best English talent I have ever seen, but he is not the finished article yet and you need to be very careful.
"It's our duty to protect him and I know Everton is the perfect place for him for the next 12 months.
"In football obviously you can never speak about the future, and obviously we must try to get into the top four positions to offer players like Ross the next stage of their development.
"But Ross is delighted at Everton and feels very much in the right place at the right time of his career."