European Qualifers: Raheem Sterling hits back at critics after England win
Last Updated: 13/10/14 3:56pm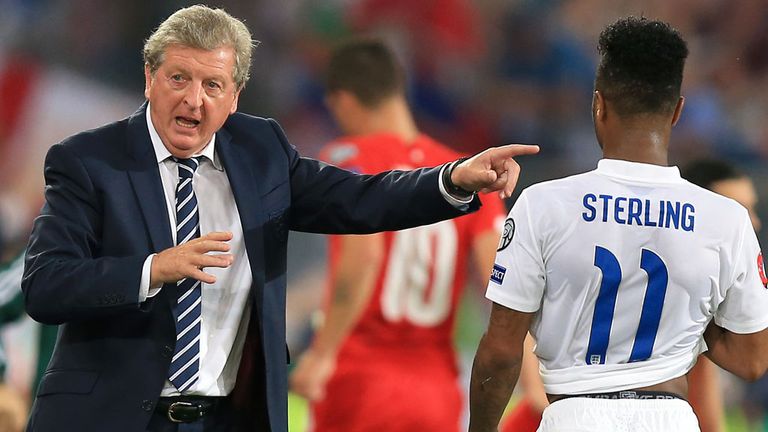 Raheem Sterling has hit back at his critics after coming under fire for not starting England's win over Estonia on Sunday due to fatigue, saying: "Excuse me for being human."
The Liverpool youngster was used as a second-half substitute in the European Qualifier in Tallinn, which England won 1-0, after manager Roy Hodgson revealed the player was tired.
Hodgson said Sterling, 19, who is regarded as one of the team's key players, had complained of fatigue on the eve of the match at England's training base in Hertfordshire.
"We were just about to have a light session at the Grove and he said, 'I feel tired and I don't think I am in my best form at the moment'," Hodgson said.
That prompted considerable debate, with Sterling himself receiving critical messages on Twitter.
The player responded by tweeting: "Now listening too.. Excuse me for being human?? omw home."
Sterling also retweeted two of the messages he received.
"Oi @sterling31 choose to play for Jamaica (country of his birth) if you're going to continue all this tired nonsense," read one.
Another commented: "@sterling31 Prone to Tiredness? I use to play 3 Rugby matches a week when I was 19! #tiredness #yourhavingalaugh #stillyoung."
Former England defender Rio Ferdinand has jumped to the defence of Sterling however, whose performances over the past year have made him vital to club and country.
Ferdinand tweeted: "Sterling - tired, fair play to him. English players are normally too proud to do that unlike our foreign friends. #FreshWhenItMattersMost.
"If you want your team/players to play at their best when out there then 'rest' at the right times is an important element.
"With more rest at the right times throughout seasons (Wayne) Rooney would have gone into tournaments for England fresher 100%.... Too proud again.
"Same could be said of Steven Gerrard,  Frank Lampard, JT (John Terry), Ashley Cole myself etc, all too proud to sit out of training or a match with the bigger picture in mind."