Gareth Southgate says England have momentum in European U21 Championship
Last Updated: 22/06/15 11:13am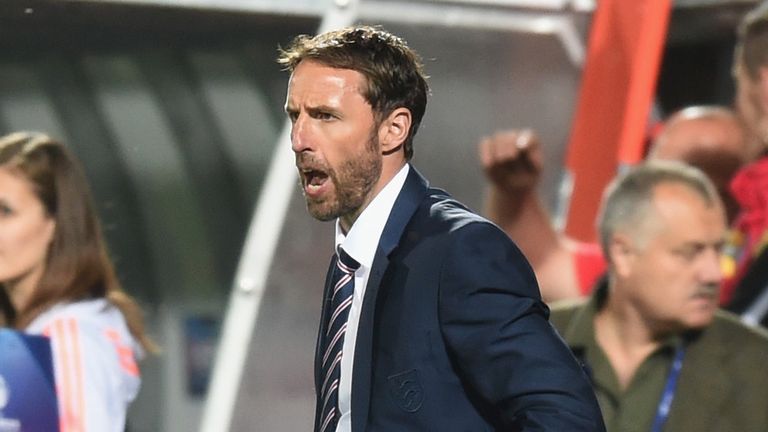 Gareth Southgate believes England U21's can kick on from their late European Championship win against Sweden.
For a long time it looked like the Young Lions would fall short in Olomouc, having struggled to respond to defeat in their Group B opener against Portugal.
However, just as Southgate's men seemed to be running out ideas, their hopes of progression got a timely shot in the arm as Jesse Lingard fired home an 85th-minute volley to secure a 1-0 win.
It was the U21s' first finals victory in six years and boosted their chances of securing a top-two finish ahead of Wednesday's group finale against Italy, who drew 0-0 with Portugal in the later game.
England are currently in second place in Group B - level with Sweden on three points - and one point behind Portugal, while Italy are bottom of the section with one point from two games.
"After the game the other night, we had to stop the bleeding a little bit," Southgate said.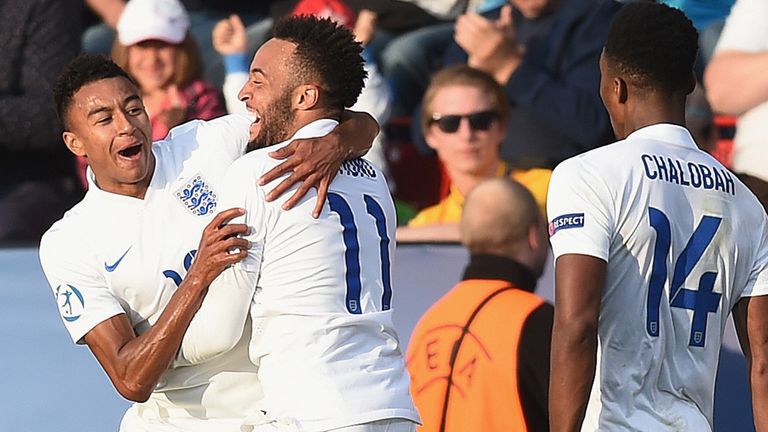 "We'd had hammer blows with the two injuries to outstanding players then the manner of the goal we conceded and the defeat, so we had to do a lot of work making sure all of the noise around us didn't affect us.
"We've made a step in the right direction, it's in our hands now but now I think the momentum starts to swing with us a little bit now and that's very important in football."
Unused substitute Danny Ings said: "The pressure was on but I thought we did that today. Obviously it was disappointing against Portugal but they are a good side who have got some fantastic players but so have we - and we showed that today.
"Anybody who watches the way we play football, the style, our mentality - it will definitely take us a long way. We have just to keep up our self-belief."
Captain Jack Butland believes the victory over the Swedes answered some of the critics after the opening game against Portugal.
He said: "We knew the stick was coming. I was always going to be the case if you don't win a game. Everyone believes in us and they believe in the talent that we have. Criticism is always going to come your way if you don't win. 
"This group is strong enough to deal with that and as soon as we lost the opening game we were focused on the Sweden game and how we were going to get the spirits back up." 
Unfortunately, Lingard's chance only came about due to Alex Pritchard's misfortune.
The Tottenham winger was one of England's better players in what was a frustrating display, but was forced off after 55 minutes and left the stadium on crutches, with his right foot in a protective boot.
"We have to have a look," Southgate said. "It's an ankle injury - didn't look very good when he was coming off."