Alex McLeish: Public lost interest under Scotland manager, says Charlie Nicholas
McLeish was sacked after just 14 months in charge as Scotland boss
Last Updated: 20/04/19 11:02pm
Charlie Nicholas claims the public had lost interest in the national team, leading to Alex McLeish's "inevitable" sacking as Scotland head coach
McLeish, who replaced Gordon Strachan in February last year, guided Scotland to five wins and seven losses during his second managerial stint with Scotland.
"It was only taken after full consideration by the Board and after an honest and respectful conversation between myself and Alex earlier in the week," SFA chief executive Ian Maxwell said in a statement.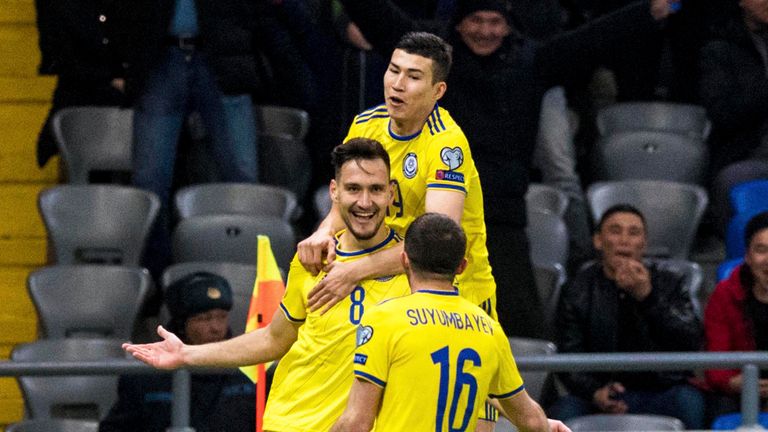 "Ultimately, the performances and results as a whole in the past year - and, in particular, the manner of the defeat in Kazakhstan did not indicate the progress expected with a squad we believe to be capable of achieving more."
Scotland topped Nations League group C1 with three wins out of four against Israel and Albania. But they opened their Euro 2020 qualifying campaign with a 3-0 loss in Kazakhstan before beating San Marino 2-0.
With his dismissal confirmed after just 12 matches in charge, have the SFA made the right decision?
Charlie Nicholas - Scotland 1983-89
The public have lost interest in the team; there was no real support for the manager. I know it's a results-based business but I don't hold McLeish truly responsible. He has to take some share of the blame but the fans are bored of how soft the choices are.
It's a shambles at the top end, we don't see a bright future and we don't give any hope to the young players, there is too much influence from the clubs. We have to get a board to understand what the position of manager is, at the top level they are not the right men for the job.
It's time for a change, we need younger coaches to adapt to younger minds. In house we have Malky Mackay, it's going to be slow and painful and it won't solve the issue, we need something to build on and the manager gets blamed every time. There's no forward thinking with these appointments.
He (McLeish) has been [let down by older squad members] we don't get anywhere in terms of success, we have to have a forward plan and say this is the way we can help and encourage.
We have to start with a standard to take the nation forward, we have to coach our young players about how to operate with the ball rather than just about hard work and effort. Let's embrace younger players and coaches.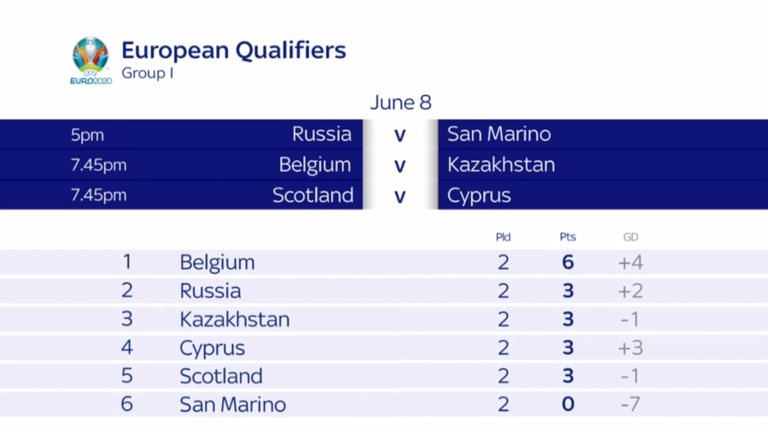 I'm not saying I was happy with the situation [after Kazakhstan]. Sadly for Alex the results weren't sufficient, the team is broken and needs fixing.
I want to see Malky take over, he has been involved in the structure and youth teams and we need to have someone who is prepared to tell us that we need to put youth and the future stars first. But this is going to be a slow fix.
Kris Boyd - Scotland 2006-10
There was a bigger pool of players to pick from [in his first spell], you wanted to turn up and perform, the players at the moment I'm not quite sure have got the same desire to do it.
Which is pretty damaging in international football, I retired because I wasn't playing and wasn't playing regularly. From a Scotland manager's point of view, he has been limited in terms of what he can work with because of people pulling out.
The last two games Alex has had to make six changes for both these games, when you have to build something you can't do it if you need to make so many changes.
I feel as if when we were under Gordon Strachan we were getting somewhere, players were getting somewhere and playing regularly. Alex wasn't the first choice for Scotland fans, the SFA have taken him out of the firing line but it's up to someone else now to carry the team forward.
Alex McLeish statement
I am grateful for the opportunity to have managed my country for a second time and leave knowing that I gave my all in the pursuit of success.

I am proud that together we finished top of our UEFA Nations League group and qualified for the UEFA Euro 2020 playoffs, which gives us a real opportunity to reach a major tournament for the first time in over 20 years.

I am also pleased to have given many younger players a first taste of international football that will stand them and the country in good stead for the future.
The big thing for me is the SFA have been hiring people that have been out of work and taking the easy option. Go and invest in someone doing well with a club, someone with ambition. Go and invest in someone doing well and you get some credibility from the fans.
I think everyone would be tipping Steve Clarke, Derek McInnes, maybe even Malky Mackay can get back into management."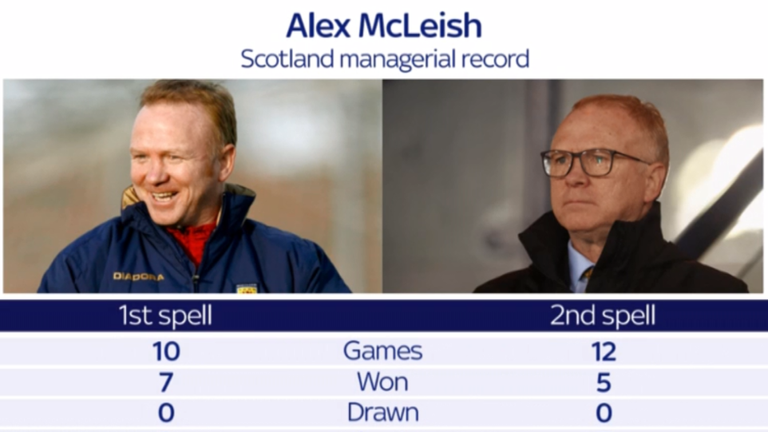 George Burley - Scotland 1979-82
Definitely not the right decision, they didn't make the right decision with Strachan either. I don't know what the SFA were expecting over the last 10-20 years, we haven't had a good enough squad to win regularly at international level.
No matter who is in charge, they keep changing things, there is no real plan behind it, I don't think they will go anywhere with this strategy.
In football every manager and team have off days, to say it is because of one game is ridiculous. I was lucky enough to go to a World Cup with the likes of Jock Stein and we had strong squads.
It'll take time to get the youth through and look at grassroots to get back to that level. It'll be a very rocky road which is why you'll get bad results along the way."
I don't think, I know he should have been given him more time, if you haven't got the quality then of course you won't win all the time, the SFA need to stop blaming the managers, they can only work with what they have which is what the managers have tried to do."
Kevin Gallacher - Scotland 1988-2001
I don't know if it's the right time, I must admit. If we keep chopping and changing managers, I don't think we're going to qualify for competitions because by the time you get used to knowing the players, things bypass you very quickly as we know with the international set-up.
Sometimes you've got to look at the players as well. Are they up to the levels that Alex has set? Are they up to that standard?
When you play Kazakhstan and you've got top players missing in your front line, you're not going to score the goals you expect to, you don't play the way you expect to, then it comes back down to the management. Unfortunately, the last few games when you're missing key players, it backfires on you.
There's a possibility that something has happened behind the scenes. When you look at players who don't turn up to matches because of injuries, but play for their club, that's the downside of international management.
You need to get the players playing for you and unfortunately that didn't happen in the last couple of games. It's going to be interesting to see who comes in and takes over because they're going to have the same problems as Alex has had.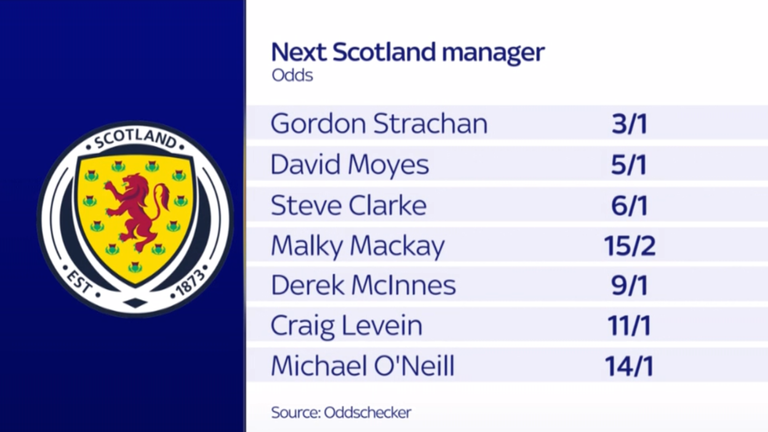 We've always looked at Scotland having an older manager for his experiences. Maybe in today's society the older manager is not quite connecting with the younger footballer at Scotland and maybe that's the side of it, players need more coaching.
David Moyes has been working inside the SFA as well, Steve Clarke is getting a massive mention. Would Gordon Strachan go back into the job? If anything, it's going to be someone fresh, someone new to try and take the country forward.