Levein describes Fletcher's return as a 'no-brainer'
Craig Levein admits he 'bit the bullet' and contacted Steven Fletcher following an ongoing spat between the pair.
Last Updated: 02/10/12 2:18pm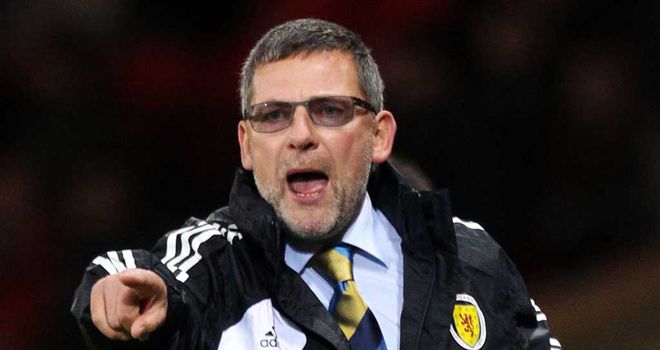 The Sunderland striker was named in Levein's squad for the World Cup qualifiers against Wales and Belgium this month.
But despite a stand-off between the duo, after Fletcher informed the SFA he did not wish to be selected for the national side last year, the 25-year-old recently indicated on twitter he was now keen to return.
"It's a big plus for me and the rest of the team for him to be involved," said Levein.
"I got a phone call through a third party during the week and that was an indication from that person that Steven was desperate to come back and play.
"Things progressed between myself, this third party, his agent and the boy himself.
"I got a text saying he was willing to have a chat about it so I called him last night and, as he said to that person, he was desperate to come back and play.
"For me, then, it's a no-brainer.
"We went through a number of things and I plan on making an appointment for us to see each other later this week as well so we will go into it a little bit further then."