Northern Ireland's Euro 2020 qualifying draw hard to take, says Michael O'Neill
Last Updated: 02/12/18 5:08pm
Northern Ireland manager Michael O'Neill says their Euro 2020 qualifying group will be "extremely difficult" and the nature of the draw was "hard to take".
O'Neill's side will face Germany and the Netherlands in Group C, as well as Estonia and Belarus.
The Republic of Ireland had been drawn out third from pot three, and would have gone into the group with Germany and the Netherlands, but as one of the hosts for the tournament in 2020 they could not be placed alongside two other fellow hosts, with the Germans staging games in Munich and the Dutch in Amsterdam.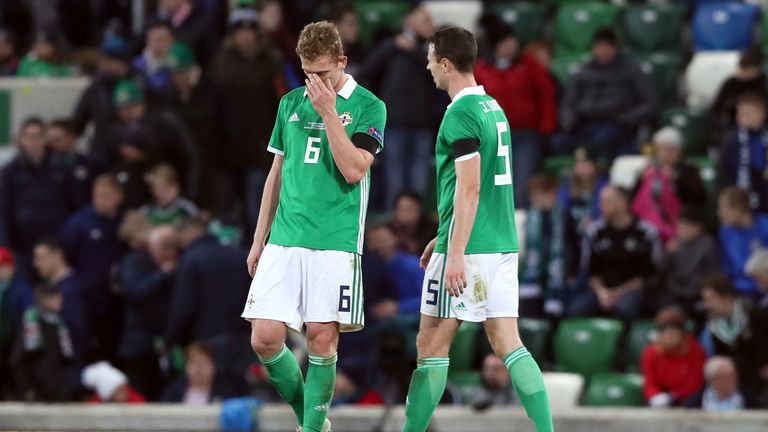 "To be drawn with Germany and Holland is extremely difficult. The nature of how we ended up in that group [not being a host nation for Euro 2020] is a hard one to take," said O'Neill.
"But the conditions of the draw were made before the draw. That is how UEFA have put it together.
"Being in a group of five will help us given our resources. We have to do as well as we can. There is no reason why we can't beat even the biggest teams in Europe in Belfast.
"We have got a relatively young team now and these are going to be great games for those players to be involved in."
Northern Ireland won just once in six matches in 2018 and finished bottom of their UEFA Nations League group, without registering a single point.