Republic of Ireland's football under Martin O'Neill was 'atrocious', says former boss Brian Kerr
By Michael Kelleher
Last Updated: 21/11/18 7:50pm
Disputes with players off the field and "atrocious" football on it led to the Republic of Ireland parting ways with Martin O'Neill and Roy Keane, according to former manager Brian Kerr.
O'Neill's five-year, 55-game reign as Republic boss ended on Wednesday as he and his assistant Roy Keane left by mutual consent following a dismal 2018.
Kerr believes the Football Association of Ireland (FAI) felt compelled to act following a string of negative headlines on and off the field for the team.
"From the off, it has been a poor year for us," Kerr told TV3. "There was a lot of speculation about Roy and Martin - particularly about Martin in relation to Stoke City and Everton.
"Then we have had the controversies around disputes with the players.
"Declan Rice decided to step back from playing for us. There is a possibility he may go and play with England. I wonder how this situation will affect that.
"We have the Harry Arter revelations from Stephen Ward's phone and it has also come out that there were some disputes with the likes of Jon Walters too.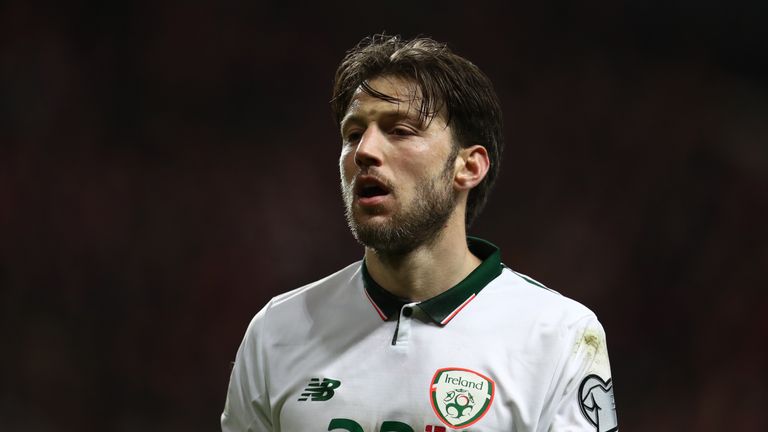 "Combine that with the results - nine games, one win, four draws and four defeats - it has been very poor, on top of the year before that, which was not very good either.
"The wins have been scarce - just one the whole year against USA in a friendly game."
Kerr believes the team's poor form led to growing concerns about the Republic's ability to qualify for Euro 2020 - despite the tournament being expanded from 16 to 24 teams for the first time.
"Obviously the FAI were spooked by the diminishing attendances at recent games," said Kerr, who managed the Republic of Ireland from 2003 to 2005.
"Also they probably got the general feeling around that the football has been so atrocious, so boring and uninspiring that there was a danger we might even qualify for Euro 2020, despite the fact there are 24 places and it has almost become difficult not to qualify.
"But given how poorly the team has been playing recently - the lack of goals, the lack of firepower, the lack of football that could enjoy - obviously that has had an impact on the thinking of the leadership of the FAI."
Kerr is surprised by the timing of the decision given that O'Neill and Keane signed contract extensions in January.
"I suppose from the FAI's point of view the timing means they have a bit of space to look at who is available and make the decision, given we don't have a match until March," Kerr said.
"At the same time, given they only renewed Martin and Roy's contracts in January, it seems strange."
Former Republic of Ireland boss Mick McCarthy has emerged as the bookmakers favourite to succeed O'Neill and is understood to open to returning to his former role.