Sport Ireland suspend FAI funding over failure to comply to grant approval terms
By Sky Sports News
Last Updated: 09/04/19 6:32pm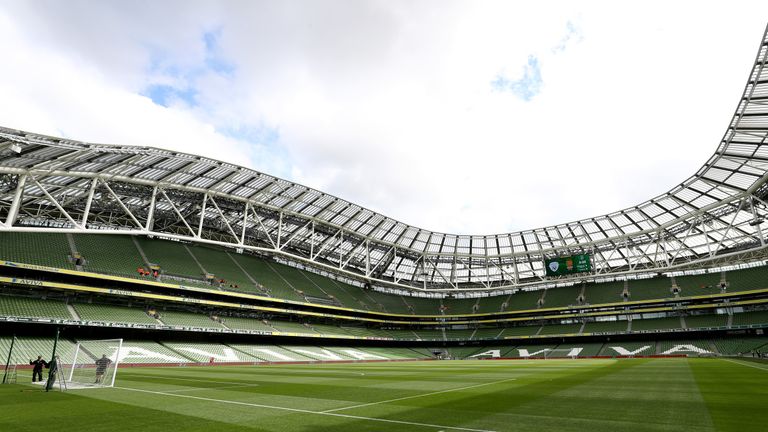 Sport Ireland have suspended funding to the Football Association of Ireland (FAI) after they acknowledged failing to comply with grant approval terms.
The state-funded sport co-ordination organisation has been demanding answers from the FAI over a €100,000 (£86,463) short-term loan provided to it by former chief executive John Delaney.
Sport Ireland said the FAI's acknowledgement of its failings were made in a written statement it was due to deliver to a parliamentary committee on Wednesday.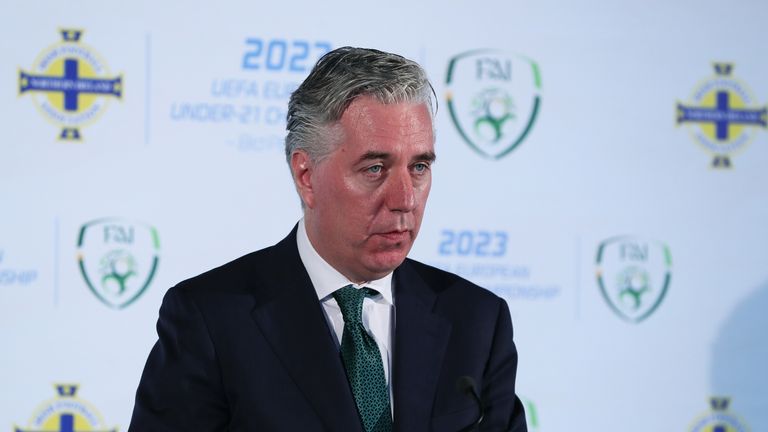 Delaney, who moved to a new role of executive vice-president at the FAI shortly after details of the loan were first reported, is due to appear before the parliamentary committee to answer questions over the 2017 loan that the FAI said was needed due to short-term cash flow issues.
The FAI commissioned a global auditing and consulting group to conduct an independent and in-depth external review following those revelations.
The FAI were previously charged by UEFA after tennis balls were thrown on the pitch during their Euro 2020 qualifier against Georgia.
The fans were venting their displeasure at Delaney being given a new role within the organisation.