Giovanni Trapattoni: Enforcer Paul Green can help us in key game against Sweden
Giovanni Trapattoni hopes Rep of Ireland's 'Nobby Stiles' - Paul Green - can help him achieve a key result in Sweden.
Last Updated: 22/03/13 6:52pm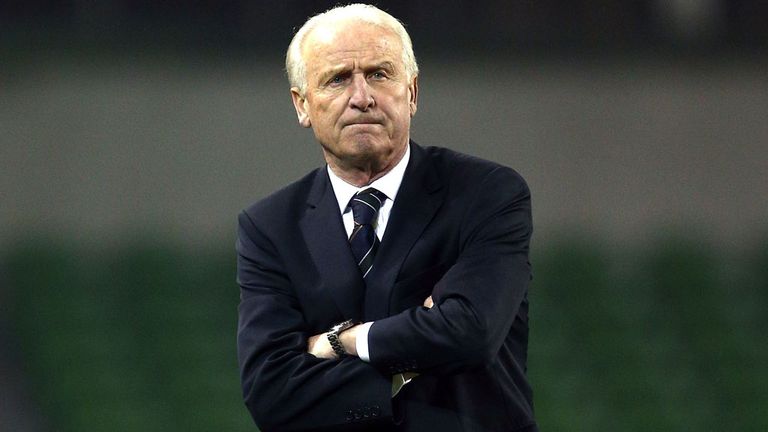 Just one point separates Ireland from their second-placed hosts in Group C, though both have a game in hand on leaders Germany.
And Trapattoni has opted for Leeds midfielder Paul Green ahead of Wigan's James McCarthy for a game he regards as integral to his side's chances of qualification.
He said: "The next match will obviously be very important. It will be important to keep in mind there is only one point between us and Sweden in our pool. As always every little detail is important to achieve the result.
"International games are a little bit different physically, in attitude, mentality, personality.
"If we are to have this balance, if Seamus Coleman goes forward (from right-back), I said we must also push the defensive line. We have to stay in this position. Paul Green has the attitude.
"There are famous names - Gattuso. He was a player with character and attitude. He won the Italian league and Champions League.
"There have been players in England. Remember Nobby Stiles? They are players who were not full of class like Lionel Messi, but football is not only this."
McCarthy could yet have a key role to play, according to Trapattoni, who said: "I can also change after I see how the game develops. We can also change."
But he added: "There are players who give time to other players. James is not this typical player. He is young enough and maybe in one year or two years he will be better than Glenn Whelan."