Argentina hope Lionel Messi reconsiders retirement, says Guillem Balague
Last Updated: 28/06/16 4:27pm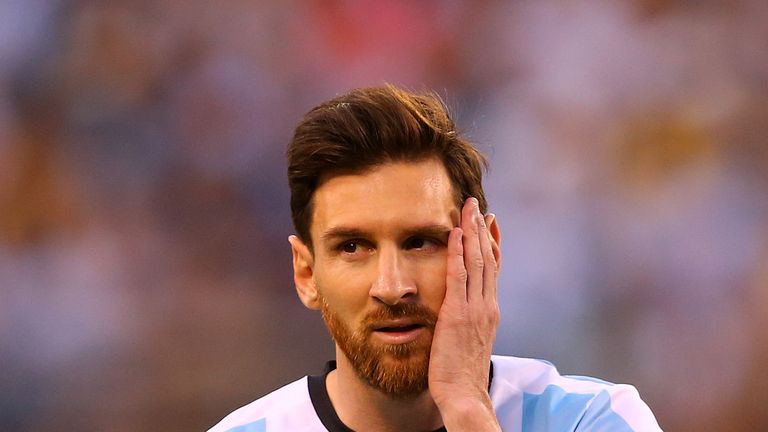 Argentinian fans and many big names in football and society want Lionel Messi to change his mind about retiring from international football, according to Sky Sports' Guillem Balague.
The 29-year-old made the shock announcement in the aftermath of Argentina's heart-breaking penalty shootout defeat to Chile in the Copa America final.
It was La Albiceleste's third major final loss since 2014 - losing the World Cup showpiece to Germany and the 2015 Copa America again to Chile - and this defeat appears to be the last straw for the forward.
Balague believes the decision to retire may be reconsidered once Messi has had time to reflect on it as the clamour for him to continue grows louder in his home country.
"We will have to see what happens when the dust settles and when he thinks about it with a calmer head," Balague told Sky Sports News HQ. 
"I have the impression that retiring is something that has been playing on his mind since the World Cup in Brazil but at the end of the Copa America final it was something he was determined to do. And he told the media that is what he is going to do next
"There is a huge campaign in Argentina for him to stay with the national side. People like Diego Maradona and Cesar Luis Menotti have said that they don't want him to retire. They have suggested he should go away and think about it. There are campaigns on the social networks as well.
"All of a sudden the people that have been so noisy and complained that he is not Argentinian enough have become the minority. The silent majority have now spoken and they want him to stay on."
After Messi's announcement it was reported the decision was down to the unprofessionalism of the Argentina Football Association, but Balague insists it was down to the age old problem of club versus country.
"Messi is 29, and you saw at the end of the season after the international break, Barcelona lost three out of four games and everyone seemed to be affected by it at the key part of the season," Balague added. 
"When they faced Atletico Madrid they just didn't have the legs. At some point of your career you have to choose."
Balague also defended Messi from criticism about his performances during his country's ride to three finals in as many years.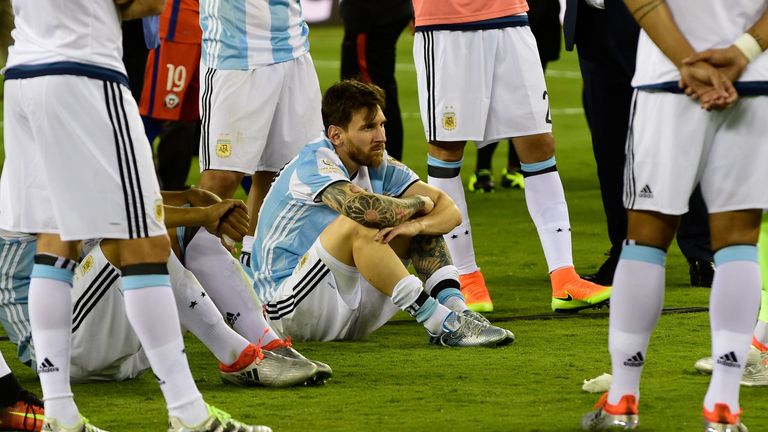 He said: "A lot of people consider what is going on with Messi and Argentina a failure but I would say Argentina is living in a golden age. 
"Three consecutive finals - being beaten twice by Chile in penalty shoot-outs and losing to the brilliant Germany in extra-time for me is not a failure. They are just missing the last step. 
"A lot of it was down to Messi even though in at least two of those competitions they did not play to his strengths.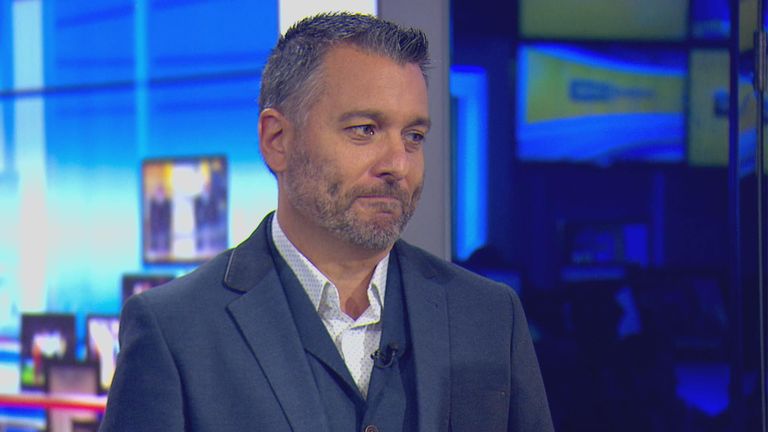 A lot of people consider what is going on with Messi and Argentina a failure but I would say Argentina is living in a golden age.
Guillem Balague
"The midfield doesn't create the conditions to get the best out of Messi, so he has to do far too much - not just scoring but creating as well. And he gets the ball too far away from goal, from which he has to beat too many opponents. There is a lot for him to do. 
"To blame Messi for everything that has happened is not understanding football."