Lionel Messi said he was "obviously hurt" by missing a penalty in Argentina's 1-1 draw with Iceland at the World Cup on Saturday.
The 30-year-old saw a spot-kick saved by Iceland goalkeeper Hannes Halldorsson with the scores level in the 64th minute.
It would prove costly as Iceland - the smallest nation ever to compete at a World Cup - held on to frustrate Argentina in their Group D opener.
Messi's nightmare start analysed
World Cup day three in a nutshell
"It would have changed the script. It was the advantage," said Messi about his penalty.
"Obviously it hurts me to have missed the penalty. They would have opened a little more and we could have found more spaces. I feel responsible for not having been able to take the three points. I have no doubt that a goal from the penalty kick would have changed everything.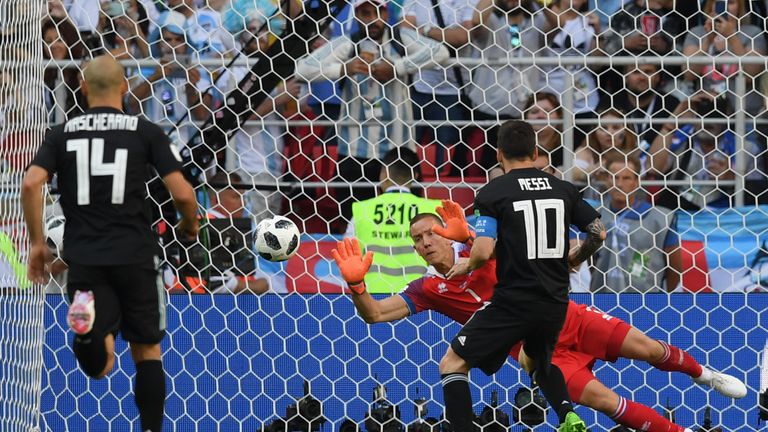 "We have the bitterness of not being able to take the three points that we deserved. To start with winning is always important, now we have to think about Croatia.
"We will try to pass this quickly."
Messi has now missed four of the last seven penalties that he has taken for Argentina and Barcelona.
But he added: "We have not lost our hopes despite the draw, we still have the same desire.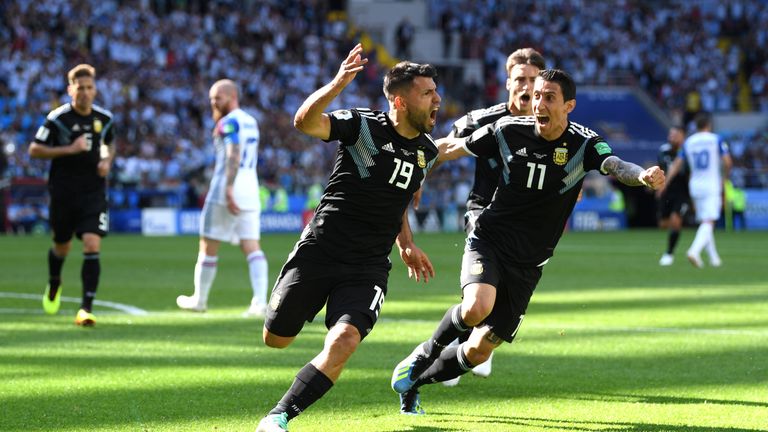 "I think we deserved the victory. We worked hard trying to find spaces in the Icelandic defence, but we couldn't do it.
"This result doesn't have to weigh on us looking forward. We have a few days to rest and to prepare the next match."
Argentina next face Croatia, who beat Nigeria 2-0 in their opening match to top the group.
"We didn't plan to start with a draw in the first game, but no team will make it easy for you to win," said Messi. "This World Cup is going to be very even, all the matches are very close."