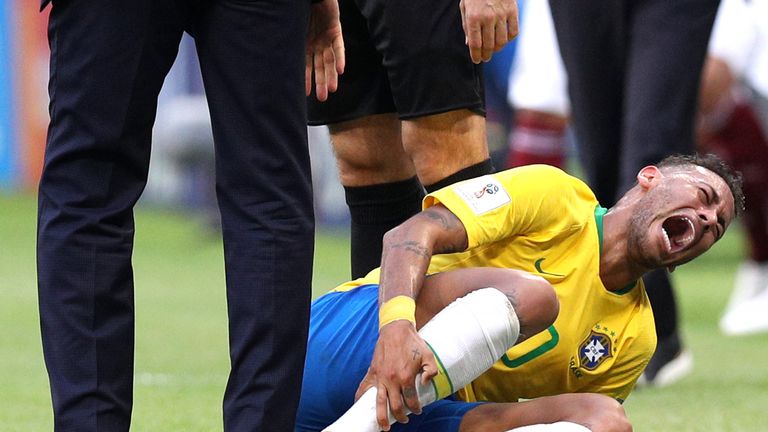 Neymar hit back at critics for "trying to undermine" him after more accusations of playacting in Brazil's win over Mexico.
The Paris Saint-Germain forward, who scored in the 2-0 win which put Brazil through to the quarter-finals, appeared to have been trodden on by Mexico substitute Miguel Layun while he was lying on the floor.
Neymar's apparent overreaction courted criticism and referee Gianluca Rocchi decided against consulting VAR, while after the game the Brazil talisman was bullish in his response to accusations about his theatrics.
He said: "Look, I think it's more of an attempt to undermine me than anything else. I don't care much for criticism, not even from the press because in a way this can influence athletes.
"The last two matches I didn't talk to the press because there's so many people talking.
"I just want to play and I help my team-mates, I have to help my team and that's what I am here for, nothing else.
"I am here to win and I hope I can improve."
Neymar's return to fitness has not been matched by a return to form, with his goal against Mexico only his second of the tournament.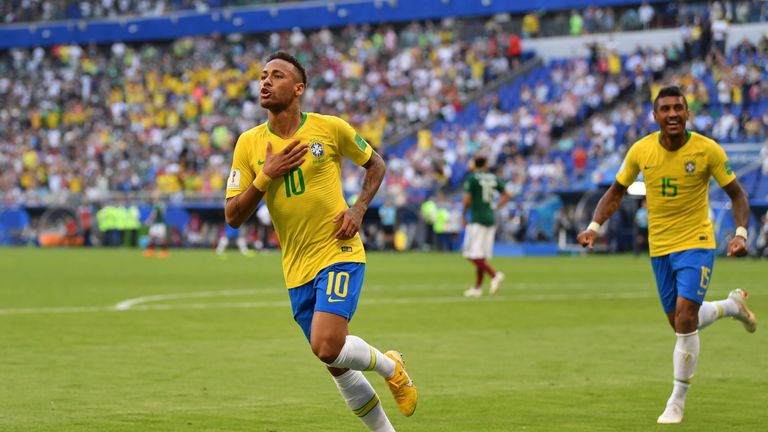 However, the former Barcelona favourite said he had felt more his normal self in the last-16 game, ahead of a quarter-final with Belgium on Friday.
"I knew that I was going to need some time to get back to my normal pace, but today I feel much better," Neymar said after scoring his second goal of the World Cup.
"I am really happy for the match, not only individually but also for the whole team. I congratulate them on their efforts and we are improving all the time."
Mexico manager Juan Carlos Osorio did not namecheck Neymar in his post-match interview, but was unhappy about perceived time-wasting in the game.
"I think we played quite well but unfortunately - and it's a shame for football - that we wasted a lot of time because of one single player," Osorio said. "I think we lost our style in the second half due to the refereeing, every time he stopped the game.
"There was too much stoppage and my players got more and more tired. There was very little contact [in the Layun incident].
"But there was a four-minute stoppage and this is a very negative example for the world of football and for all the children who are following the game. This should be a strong sport, it's a men's sport. There shouldn't be so much acting."