World Cup Final: Argentina lacking in midfield, but can still beat Germany
Jamie Redknapp backing Lionel Messi and co to come through tight game on penalties
By Jamie Redknapp
Last Updated: 14/07/14 6:08am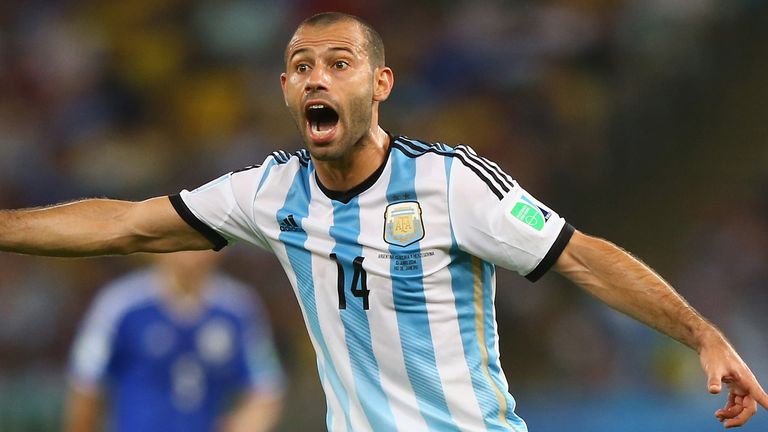 Jamie Redknapp is backing Argentina to lift the World Cup, despite some worrying deficiencies in their midfield.
The Sky Sports pundit has been backing Alejandro Sabella's men for glory in Brazil since before the tournament started, but admits he has not been impressed by their run to the final which has seen them win each game by a single-goal margin before getting past the Netherlands on penalties in the semis.
Whilst Redknapp is impressed with their defensive strength, he says Argentina have lacked pace and creativity in midfield, as highlighted by the fact that the usually-defensive Barcelona man Javier Mascherano has been asked to play a key role in building attacks.
"It's the midfield that worries me," he told the Sky Sports World Cup Podcast.
"You're asking Mascherano to be your maestro in that team. You're asking him to get the ball off the back four and make them play.
"Now Mascherano is a destroyer, he's not a magician and that's their biggest problem. The defence is ok, but it's the middle area where I feel they really struggle.
"Given all the midfielders they've had in the past, that's where I'm finding it uncomfortable watching them, especially with no Di Maria.
"It makes me think that the Germans are the favourites, but I've got to stick with my team. I picked the Argies from the start and I've got to stick with them."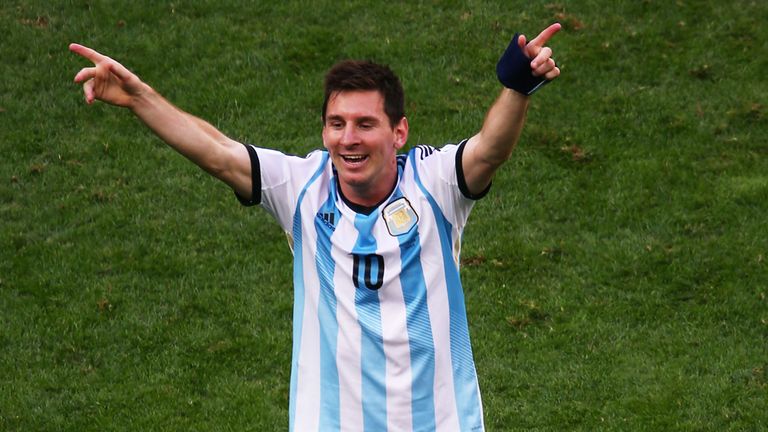 Lionel Messi is likely to be the key man for Argentina in Sunday's final against Germany, despite a disappointing display in the semi-final when he failed to touch the ball inside the Dutch penalty area.
And while Redknapp says he remains a "genius", his form has been on the wane for a number of years.
Sky Sports World Cup Podcast
Andy Burton is joined by Jamie Redknapp, Tim Key, Geraint Hughes and Dale Tempest to preview the World Cup Final.
He added: "Messi has produced moments of genius, but don't tell me this Messi is better than the Messi of five years ago. If you think he is then have a look at some videos of a few years ago when he was playing for Barcelona.
"He's now not as mobile, he doesn't run around as much, I've never seen him walk as much as he does and for me it's a sign he's not the same player.
"Of course he still wins football matches and of course he is still an amazing footballer, but he's not the Messi that I've watched for many years, who was so mobile and so difficult to pick up.
"Ron Vlaar was brilliant in the semi-final, but there was a moment in the second half when Messi went to go past him and Vlaar matched him stride for stride and tackled him.
"I thought 'that wouldn't have happened three or four years ago' and that's something they are struggling with."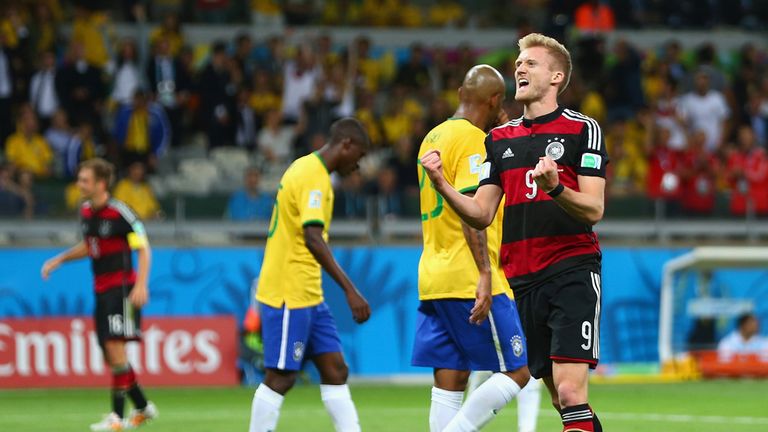 Germany come into Sunday's game in Rio on the back of a stunning 7-1 victory over hosts Brazil, but Redknapp is wary of tipping them on the back of one sensational performance.
He told Sky Sports' Ed Draper: "Everybody's judgment is going to be slightly clouded by what was an incredible performance firstly by Germany but also by Brazil.
"I've never seen a team throw the towel in and give up like they did. It was a complete capitulation so I wouldn't be reading too much into that.
"What I would do is go through the tournament and take each game in isolation and there were times when the Germans weren't at their best – ie against Ghana and the USA they struggled.
"But the confidence will be sky high in that German dressing room and they've got the players that can hurt anybody on their day and a fantastic keeper. I don't think defensively they have been the best in the tournament, but there are a lot of different qualities in that team.
JAMIE'S SKY BET VERDICT – Argentina to win on penalties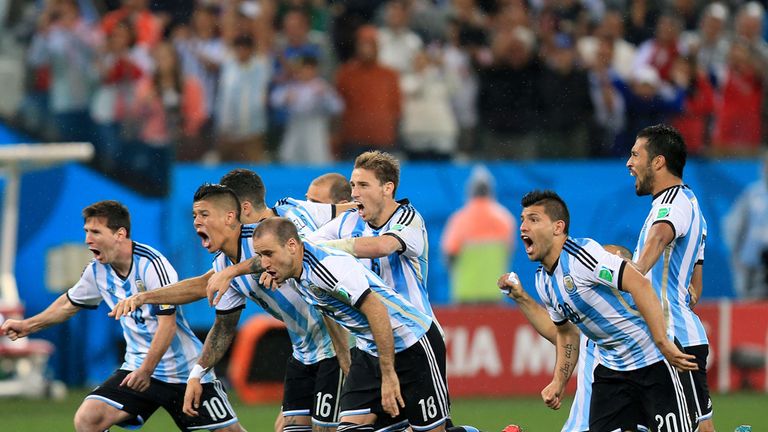 I have gone with Argentina all the way through, although I'm not feeling that confident. I think it will be a really tight game and I'm actually going for a 1-1 draw in 90 minutes and it might be decided by a bit of genius if it's to be a win for either side. But it's a World Cup Final and teams are not going to want to lose – and the fact both could start with the same XI shows you this could come down to fatigue. If it goes to extra-time, I could see Argentina saying 'let's get this to penalties'. I'm saying 1-1 at full-time and Argentina to win on penalties.