Martin Tyler's stats and facts column is back. Read on to find out when some of the big clubs last named all-British XI's and how many Man Utd players have been sent off at Old Trafford in the Premier League...
Tyler's Teaser
Every week, Martin will set you a question of his own to get your grey matter working. Click above for this week's Tyler's Teaser - which tests your knowledge of players from London clubs.
Send your questions to Martin
1: Email your posers to skysportsclub@bskyb.com
2. Use the feedback form at the bottom of this page.
3. Tweet @SkyFootball using the hashtag #TylersTeasers
Martin's Starting Stats
I was at the North London Derby on Saturday. Arsenal did the Premier League double over Tottenham last season, but missed the chance to become the first of the two rivals to make it three in a row in the Premier League. That has still never happened. The last time Arsenal did it in league football was March 1987 to January 1989.
Tottenham went 1-0 up and missed the chance to record their 50th league win over Arsenal. It was the 155th league derby and the 42nd draw. Arsenal have 64 wins to Spurs' 49.
The two goals took the total number scored in Premier League derbies between the clubs to 128. Only Liverpool v Newcastle (129) and Liverpool v Tottenham (129) have seen more goals.
Alex Oxlade-Chamberlain scored his 10th goal for Arsenal (all competitions), but all of his nine previous goals came in home wins.
Calum Chambers has had four Premier League starts for Arsenal and has been booked in each one. If he gets another soon then he will get a very speedy suspension.
Aaron Ramsey was Arsenal's only outfield ever-present in the Premier League after five games but picked up an injury and is likely to lose that record against Chelsea.
Finally, Ryan Mason made his Tottenham debut in 2008, but only made his Premier League debut in 2014. That's a reward for patience!
Rooney's reds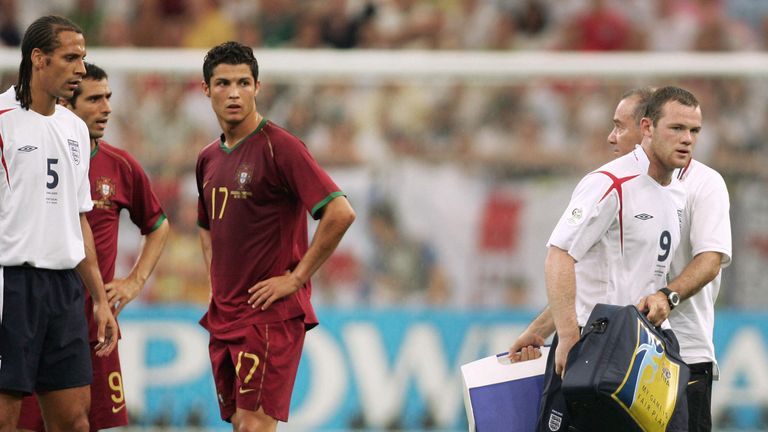 After MUFC's game this weekend is this the 1st time Rooney has been sent off in a game and his team has still gone on to win it? David Oduro
MARTIN SAYS: Thanks to the boffins at Opta I can tell you that yes, this is the first time Wayne Rooney has seen red and his team has gone on to win. He has been sent off five times previously in his career, but technically his team only lost one of those fixtures with the other four being classed as draws.
Here are the details of Wayne Rooney's six career red cards:
27/09/2014 Manchester United v West Ham: As most readers will know, Rooney was sent off in the 59th minute last Saturday with Manchester United 2-1 up and they held on to win 2-1.
07/10/2011 Montenegro v England: Rooney's second international red card came in a Euro 2012 qualifier in Montenegro. He was dismissed in the 73rd minute with England 2-1 up and a last-minute Andrija Delibasic goal meant it finished 2-2. I was there that night.
21/03/2009 Fulham v Manchester United: Rooney's previous Premier League red card came in a 2-0 defeat at Fulham. Paul Scholes was sent off in the 18th minute and Fulham were already winning 2-0 when Rooney saw red in the 89th minute.
01/07/2006 England v Portugal: Perhaps Rooney's most infamous red card came in the quarter-final of the 2006 World Cup for kicking out at Cristiano Ronaldo. He was sent off in the 62nd minute, but England held on to draw 0-0 before losing on penalties. Technically the result goes down as a draw. I was also there that night.
14/09/2005 Villarreal v Manchester United: Rooney saw red in the 65th minute of Manchester United's 0-0 draw away at Villarreal in the Champions League. The score did not change after his dismissal. I was there that night too!
26/12/2002 Birmingham v Everton: Rooney's first red card came in the Premier League for Everton on Boxing Day, 2002. The score was 1-1 when he was sent off in the 81st minute and no further goals were scored.
Reds for Red Devils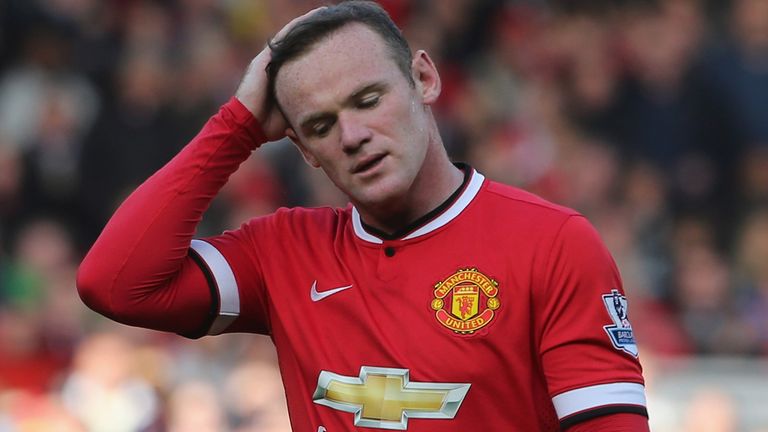 Dear Martin. Wayne Rooney's red card against West Ham got me wondering how many red cards have been given to Man United players in home games. I bet there are much fewer than have been given to teams like Arsenal and Chelsea and my team Liverpool at home. Do the stats back this up? Eddie (Liverpool fan)
MARTIN SAYS:  To answer your question, we asked Opta to tell us how many red cards each of the Premier League's ever-present sides have received at home in Premier League matches.
They tell me that Wayne Rooney is the 13th Manchester United player to be sent off in a Premier League home game in the last 22-and-a-bit seasons. The others are as follows:
16/03/14: Nemanja Vidic v Liverpool
05/05/13: Rafael v Chelsea
23/10/11: Jonny Evans v Manchester City
19/03/11: Jonny Evans v Bolton Wanderers
03/05/08: Nani  v West Ham United
14/03/09: Nemanja Vidic v Liverpool
07/11/04: Alan Smith v Manchester City
21/04/01: Roy Keane v Manchester City
17/12/00: Luke Chadwick v Liverpool
18/04/98: Ole Gunnar Solskjaer v Newcastle United
28/10/95: Roy Keane v Middlesbrough
20/08/94: Paul Parker v Queens Park Rangers
In that period, the red cards awarded to the ever-present Premier League sides in home games reads as follows:
Manchester United: 13 home red cards
Liverpool: 14 home red cards
Aston Villa: 19 home red cards
Tottenham: 20 home red cards
Arsenal: 22 home red cards
Chelsea: 23 home red cards
Everton: 32 home red cards
So you are right to say they have had fewer home red cards than Arsenal, Chelsea and Liverpool – but they've only had one fewer than your team!
Runs of draws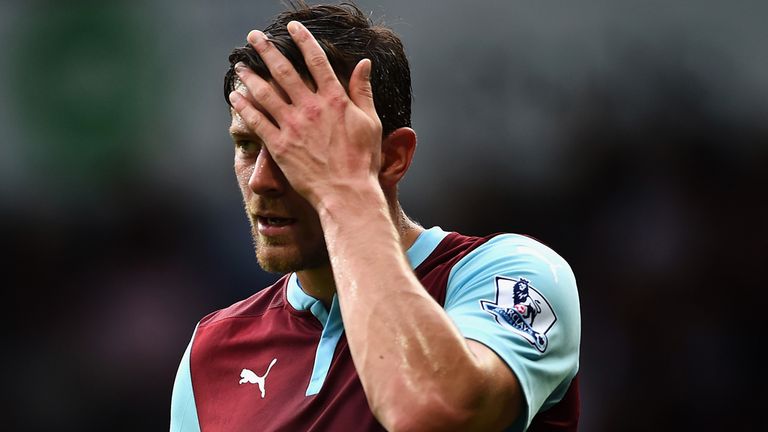 Before the defeat to West Brom, Burnley had drawn three consecutive Premier League games 0-0. Is this close to the record?  What is the actual record of consecutive 0-0s in the top flight. What is the record number of consecutive draws by a top-flight team? Cheers Adam Musa (Burnley fan from Lichfield)
MARTIN SAYS: Hello Adam. Thanks to Opta, I can tell you that Burnley fell one game short of matching the record for consecutive goalless draws. In the Premier League era, the record stands at four consecutive goalless draws, a feat that has only been achieved by Arsenal and Tottenham. The details are as follows:
ARSENAL (2009) – The last team to do it was Arsenal, who played out four consecutive 0-0 draws against West Ham (h), Tottenham (a), Sunderland (h) and Fulham (h) between January 31 and February 28, 2009. They ended that run by winning 3-1 at West Brom in early March.
TOTTENHAM (2001) – In January 2001, Spurs drew 0-0 with Everton (a), Southampton (h), West Ham (a) and Charlton (h). They ended the run with a 1-0 win at Manchester City.
ARSENAL (1993) – Arsenal also played out four consecutive Premier League 0-0 draws in October 1993 when they played Liverpool (a), Man City (h), Oldham (a) and Norwich (h). They then won 7-0 away at Standard Liege and ended the league run with a 2-1 defeat to Aston Villa.
To answer your other question, we have seen three teams draw SEVEN Premier League matches in a row. Those teams were as follows:
MAN CITY (2009) – Man City drew every league game they played in October and November 2009 against Aston Villa (1-1), Wigan (1-1), Fulham (2-2), Birmingham (0-0), Burnley (3-3), Liverpool (2-2) and Hull (1-1)
SOUTHAMPTON (1995) – In December, January and February 1995 the Saints had seven straight draws against QPR (2-2), Man Utd (2-2), Sheffield Wednesday (1-1), Leeds (0-0), Arsenal (1-1), Man City (2-2) and Norwich (2-2)
NORWICH (1994) – The first team to draw seven Premier League games in a row was Norwich City in January / February 1994 against Chelsea (1-1), West Ham (3-3), Liverpool (2-2), Arsenal (1-1), Swindon (3-3), Blackburn (2-2) and Sheffield Wednesday (1-1)
All-British XI's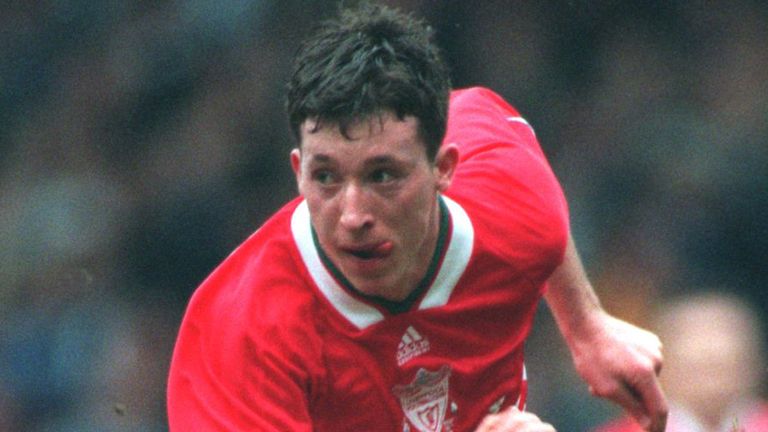 When was the last time either Arsenal, Chelsea, United or Liverpool fielded an 11 with all British players? #TylersTeasers Waseef Rahman
MARTIN SAYS: We asked Opta to tell us of instances when the four clubs you mention fielded an all-British starting XI in a Premier League game.
The last of those four sides to do it was Arsenal, all the way back in September 16, 1996, two weeks before the appointment of Arsene Wenger. The team that won 4-1 against Sheffield Wednesday at Highbury that day was as follows:
Seaman, Bould, Keown, Dixon, Winterburn, Linighan, Merson, Platt, Parlour, Hartson, Wright
That was the 13th and last occasion that Arsenal named an all-British starting XI in the Premier League, although Patrick Vieira did come off the bench.
Liverpool have named an all-British starting XI five times in the Premier League. The last occasion was May 6, 1995 when the team that lost 2-0 to Aston Villa was as follows:
James, Wright, Scales, Harkness, Barnes, Walters, Redknapp, Thomas, McManaman, Rush, Fowler
Meanwhile, Manchester United and Chelsea have NEVER named an all-British starting XI in a Premier League match.
We have seen Chelsea name 10 British starters on 10 occasions. The last such occasion was May 6, 1995 against Leicester when the game finished 1-1. The only non-British player was defender Frank Sinclair as even though he was born in London, his decision to play international football for Jamaica means he is not classed as a British player:
Hitchcock, Clarke, Lee, Sinclair, Minto, Burley, Spackman, Hopkin, Peacock, Furlong, Stein
Manchester United have named 10 British starters on only three occasions in Premier League history. The last occasion was a 2-2 draw on December 9, 1995 against Sheffield Wednesday when Kevin Pilkington replaced Peter Schmeichel in goal. That meant the only non-British player in the team was Eric Cantona:
Pilkington, G Neville, Bruce, May, P Neville, Beckham, McClair, Scholes, Sharpe, Cantona, Cole
I wonder if we went through the four divisions from last weekend, could we find an all-British XI? If not, when was the last all-British team in the Football League? Maybe that's a question we'll ask Opta next week?