More than half of women involved in football (61 per cent) have witnessed sexism in the workplace, a survey published to coincide with International Women's Day has revealed.
The research - conducted by University of Liverpool professor Sue Bridgewater who also runs the LMA diploma course - also showed 46 per cent of the 505 women surveyed have suffered from sexism themselves.
"Sexist incidents occur daily due to the culture of the environment we work in," read one anonymous quote from the survey.
"There are far too many sexist incidents to describe. It's endemic," said another respondent.
Other major findings, published by the Women in Football (WIF) network, who conducted similar research in 2014, showed almost a quarter of women involved in the game have personally suffered bullying. Fifteen per cent claim to have been victims of sexual harassment themselves, up from seven per cent in 2014.
Almost a fifth (19 per cent) of respondents say they had been barred from certain areas of the workplace on the basis of their gender, nearly three times the number WIF found two years ago.
Some 23 per cent across all sectors of the industry feel their appearance is judged over their ability to do their job and 15 per cent believe they are expected to look glamorous at work.
Seventy per cent of women surveyed felt they had to be better at their jobs than their male counterparts, while only 10 per cent of females working in the game think enough is being done to improve their opportunities in the industry.
A Women in Football statement read: "Two years on from our first ever ground-breaking survey on women's views in the football industry, the message is loud and clear: still not enough is being done to support women employed in the sector, or protect them from discrimination and abuse.
"With twice the number of women reporting sexual harassment and banning from certain areas within their own workplace, WiF urgently calls on the governing bodies of the game to work together to bring football into the 21st century and make it a safe, welcoming and progressive industry for all women to work in."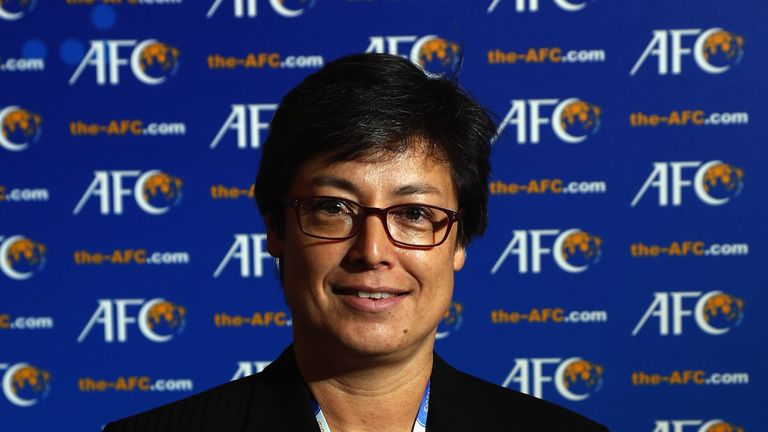 Moya Dodd, FIFA ExCo Member & Vice President of the Asian Football Confederation said: "The Women in Football survey results show just how much we needed the gender equality reforms recently passed by FIFA.
"They now need to be implemented and embraced, to challenge the culture of the game so that the whole talent pool can be harnessed, not just half of it."
FA board member and chair of the organisation's Inclusion and Advisory Board, Heather Rabbatts, added: "We still have a considerable way to go before there is a level playing field for women working across the game."
Survey respondents included coaches, players, match officials, medical practitioners and women employed in the football media.