Antonio Conte has revealed that he is eager to work with Chilean midfielder Arturo Vidal again.
The Italy head coach, who will step down after this summer's European Championship, is the clear front-runner for the Chelsea job.
And Conte, who managed Vidal for three years at Juventus between 2011 and 2014, insists he would love to link-up with him again.
Vidal, who currently plays for Bayern Munich, responded to a question about potentially joining Conte at Chelsea last week by saying "if I go to war I would take Conte with me - we will see what happens". It seems the former Juve and Siena boss shares the sentiment.
Conte said: "Arturo Vidal said he'd take me to war with him? I'd take Vidal too. He's an amazing player. I must admit at Juve, I found him hard to fit in.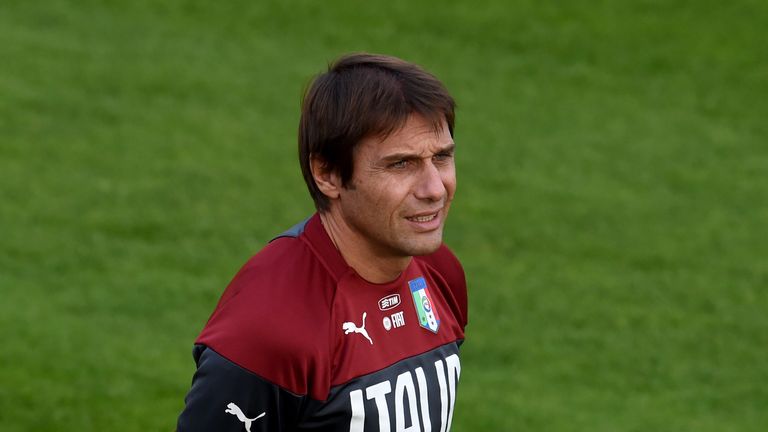 "In my head, I wanted to play a 4-2-4 and 4-4-2, but seeing the intensity of Vidal getting up and down the pitch, I switched to 4-3-3 which then transformed into 3-5-2.
"He has extraordinary physical and technical attributes, if I get to coach him a little more it'd be fantastic. I want him on all my teams."
Conte is widely expected to take over from interim Chelsea boss Guus Hiddink following Euro 2016, with Sky in Italy reporting in February that he is expected to sign a three-year deal.