Dele Alli can become England's new Bryan Robson says Roy Hodgson
By PA Sport
Last Updated: 26/03/16 8:16pm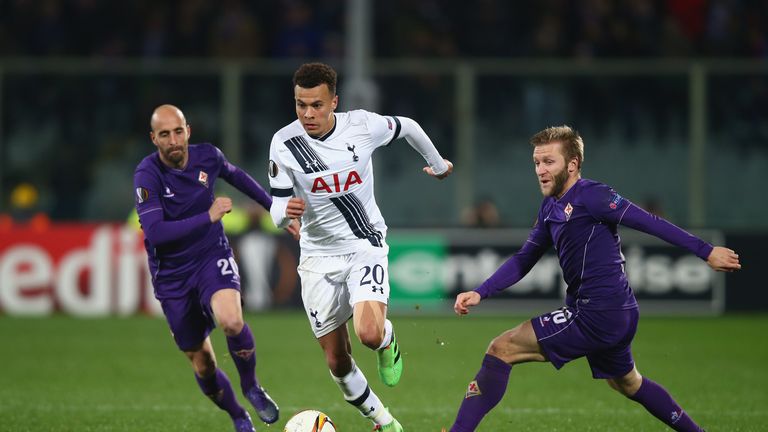 Roy Hodgson believes Dele Alli can become the new Bryan Robson and will give the Tottenham teenager another chance to shine when England face Germany on Saturday.
The 19-year-old's rapid rise shows no sign of slowing, having seamlessly transformed from League One prospect at MK Dons to Premier League star at White Hart Lane.
Alli's displays are helping Tottenham push for a first league title since 1961 and have made him the bookmakers' favourite to cap his maiden top-flight campaign with the PFA Young Player of the Year award.
Those displays have also gained Hodgson's trust and will see the teenager start a second England match on Saturday, ahead of which the manager compared the midfielder to 'Captain Marvel' Robson.
"He could do anything in that midfield position," Hodgson said of Alli's potential, after naming an inexperienced team to face Germany.
"I think he can be box-to-box, a No 10, if you like to call it that, or a No 6.
"He could be any of them because he has genuine all-round ability. He can challenge, he can run, he can fight for the ball, he can see a pass, he can score a goal.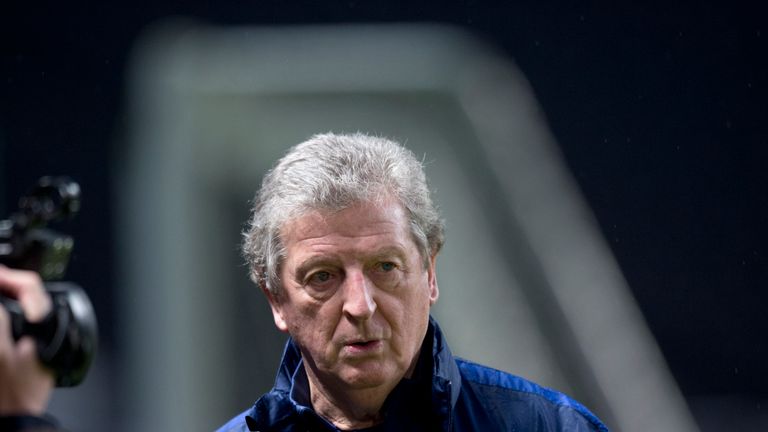 He has genuine all-round ability. He can challenge, he can run, he can fight for the ball, he can see a pass, he can score a goal.
Roy Hodgson
"You mention Bryan Robson - that's the player I would like to think he could become, but don't forget we're talking about a 19-year-old.
"It's so dangerous these things because he's at the start of his career and we hope it is going to be a very long one, both for Spurs and for England.
"But we believe in him and we think he is good. If I hadn't have believed in him, I wouldn't have put him in the team tomorrow night [Saturday] because we're going to go out there and try and win this game."
Victory may be the goal but those charged with achieving that boast just 161 England caps between them - by contrast, Germany's Lukas Podolski has 126 to his name.
There will be four Spurs players in the starting line-up in Berlin - with the club bond something Hodgson believes can benefit England, just like Alli's sometimes tempestuous nature.
"A player's temperament is often what brings him to the position that he enjoys," Hodgson said.
"I've not seen anything particularly worrisome in his temperament, so that doesn't worry me.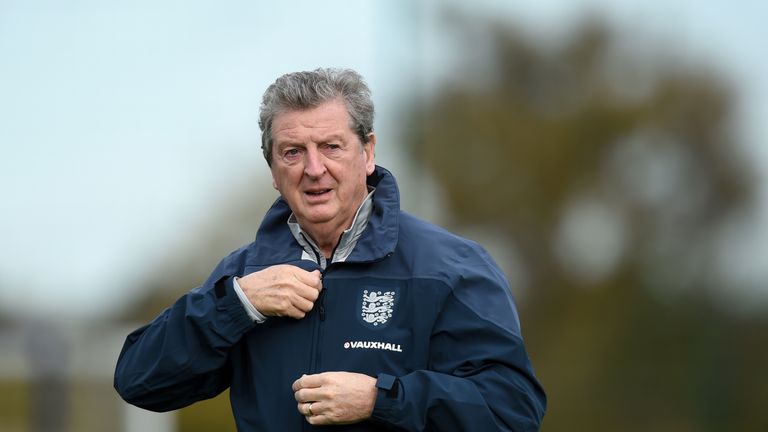 "As far as the block of Tottenham players, yeah, that can't be anything but an advantage if they can carry on and play as well for England as they do for Tottenham. That would be advantageous."
Hodgson gave short thrift to Harry Redknapp's recent comments that England assistant coach Gary Neville's reputation with the players would be damaged because of his delay in joining up with them due to his troubles as Valencia head coach.
"How have I found him? I have found him in excellent form," Hodgson said of Neville on Friday.
"I've only spent a few hours in his company because he didn't arrive until seven o'clock last night and we left at nine o'clock this morning.
"I find him lively and I find him like Gary Neville - the Gary Neville I've known for the last four years and that is what I am expecting to continue to find."