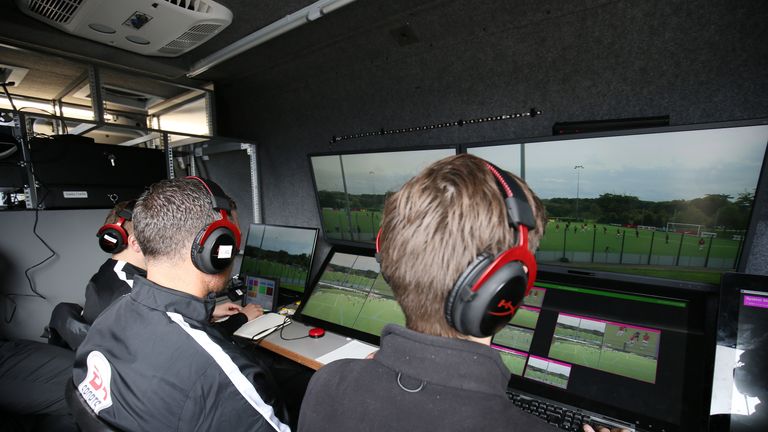 La Liga plans to introduce video assistant referees (VAR) next season, the league's president Javier Tebas said on Tuesday.
Spain's top flight is the only one of Europe's top five leagues which has so far shunned the use of goal-line technology, much to the frustration of the teams.
While the only use of goal-line technology is to determine whether the ball has completely crossed the goal line, VAR can be used to determine goals, red cards, penalties as well as cases of mistaken identity.
Last season Barcelona were not awarded a goal despite television replays showing the ball had crossed the line during a 1-1 draw with Real Betis.
"Next season there will be VAR in La Liga, without a doubt," Tebas said. "We are making lots of progress in meetings about it right now and it will be ready very soon."
On the opening day of this season, two other incidents also highlighted the need to introduce the technology.
Sevilla defender Clement Lenglet's goal against Espanyol was allowed to stand despite replays confirming the ball had not crossed the line, while Getafe were denied a goal against Athletic Bilbao even though Jorge Molina's strike appeared to have gone over the line.
Around 20 countries are currently taking part in experiments involving the use of VARs.
The Football Association intends to use VARs in selected matches from the FA Cup third round in January and the latter stages of the EFL Cup.
VAR is already used in the top flight in Germany, Italy and Portugal, while FIFA president Gianni Infantino has expressed his support for introducing it at the 2018 World Cup, although its use is yet to be officially confirmed.