Singapore-backed company Bellagraph Nova Group (BNG) claims it has held talks with Newcastle over the possible takeover of the club.
BNG, co-founded by Singapore-based investors Evangeline Shen, Nelson Loh and Terence Loh, and headquartered in Paris, said that negotiations were at an advanced stage and that the group was willing to "massively contribute" to the club's development.
A statement from BNG read: "Bellagraph Nova Group's founders (have) already provided a LOI (Letter of Intent) as well as a proof of funds on August 10.
"In addition to the engagement to the Newcastle Football Club and community, Bellagraph Nova Group enlisted help of England captain Alan Shearer and former player Michael Chopra."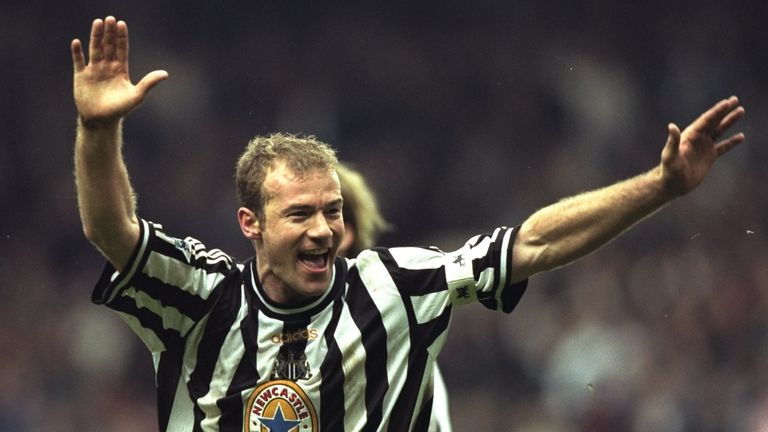 BNG owns 31 entities and earned about $12bn (£9.154bn) in revenue last year, according to the company's website.
The group added that the talks with Newcastle owner Mike Ashley had taken place in recent days and were ongoing.
Newcastle's £300m takeover by a Saudi Arabian-backed consortium collapsed last month after the group announced it was ending interest in the deal, which was delayed by the Premier League's owners and directors test.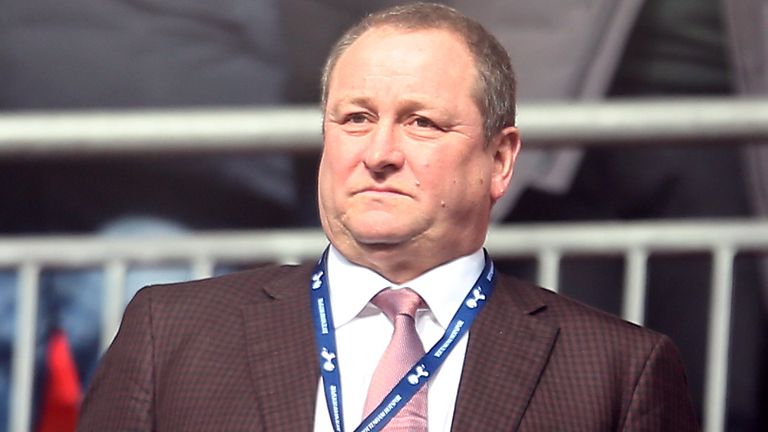 Premier League chief executive Richard Masters said last week that the group, which included Saudi Arabia's Public Investment Fund (PIF), declined to take up the Premier League's offer of independent arbitration to decide who would own the club.
However, Sky Sports News has been told that Ashley is still in communication with the PIF and its partners and is attempting to resurrect the takeover.
The Saudi-backed bid was criticised by human rights campaigners, with questions also being raised about pirate broadcasts of Premier League games in the Middle Eastern country.
Sky Sports News have contacted Newcastle for comment.
'Bid short of Mike Ashley's asking price'
Sky Sports News' Keith Downie:
"This is the sixth group linked with a takeover of Newcastle United football club since Mike Ashley officially put them up for sale almost three years ago back in October 2017.
"Bellagraph Nova say they have Far East money - particularly from Singapore - behind them, and over the weekend they have made a number of large claims both on and off the record.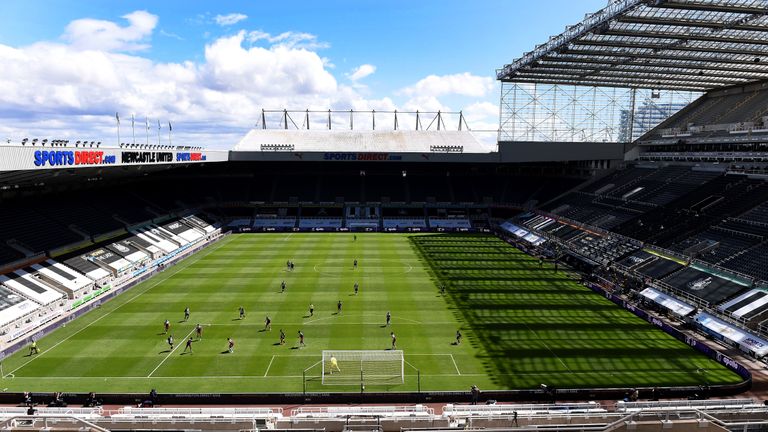 "The first is they say they have made a bid of £280m to Mike Ashley's lawyers, Dentons, for the potential acquisition of the club.
"They say they have sent a letter of intent to Mike Ashley's lawyers and crucially they say they have supplied proof of funds as well, which is a situation Newcastle have found difficult with potential buyers over the course of the last three years.
"They also claim that they have enlisted the help of the former Newcastle legendary striker and England captain Alan Shearer and they have offered him already a role at the club.
"They claim to have held talks with Alan Shearer already and it is another former Newcastle United player, another former striker, Michael Chopra, who has - as I understand it - brokered this deal.
"There will be a lot of questions as to the legitimacy of this one. Many of the Newcastle fans, or pretty much all of them, are still reeling from the breakdown of the Saudi-backed takeover which of course broke down just over two weeks ago when the Saudi-backed bidders decided to walk away after 19 long weeks waiting for an answer from the Premier League.
"So the Newcastle fans are very sceptical I think for anyone who comes to the table now and they will be with this one for more reasons than one.
"What I can tell you is that I personally have seen documentation, I have seen the 29-page document which details the Bellagraph Nova Group's financials over the last few years. In that they say that they have a revenue of £12bn.
"It does look fairly legitimate when you see that, I have read their letter of intent and I have seen what appears to be proof of funds, so only time will tell whether this is taken seriously by Newcastle.
"As they say, they have made that bid of £280m. As I understand it, Mike Ashley is looking for closer to £350m.
"Although it hasn't been rejected yet, I understand it will be and it will then be up to this French-based group to then go back to Newcastle and Mike Ashley's lawyers with a bigger bid."