Transfer News: Roma refuse to rule out Daniele De Rossi sale
Roma president James Pallotta has reiterated his stance on Daniele De Rossi, admitting that 'everyone' is on the market.
By Nadia Carminati
Last Updated: 28/06/13 10:15am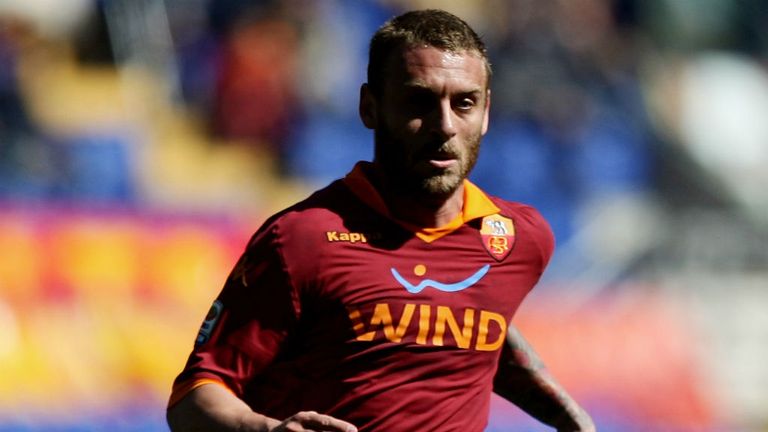 The American president of the club spoke to RAI television and refused to rule out a summer move for Italian star De Rossi, who has long been linked with a move to England.
"De Rossi? We'll see. Everybody is on the market, just as they are for the Boston Celtics," said Pallotta.
"Francesco Totti will always be a part of Roma and we want him to stay. He will certainly play for one or two more years, we've got to understand the situation along with him.
"I don't know if he wants to play until he's 40. He may well do, but if he gets to 40 then he'll ask me if he can continue until he's 50!"
Pallotta also talked about his own new coach Rudi Garcia, who was brought in from Lille to replace Aurelio Andreazzoli.
He added: "I met Garcia in New York and after an hour I realised he would be the right coach for us who would stay for a long time."