Confederations Cup: No excuses from Vicente Del Bosque after Brazil beat Spain in final
Vicente Del Bosque offered no excuses after Spain were hammered 3-0 by Brazil in the final of the Confederations Cup.
Last Updated: 01/07/13 8:48am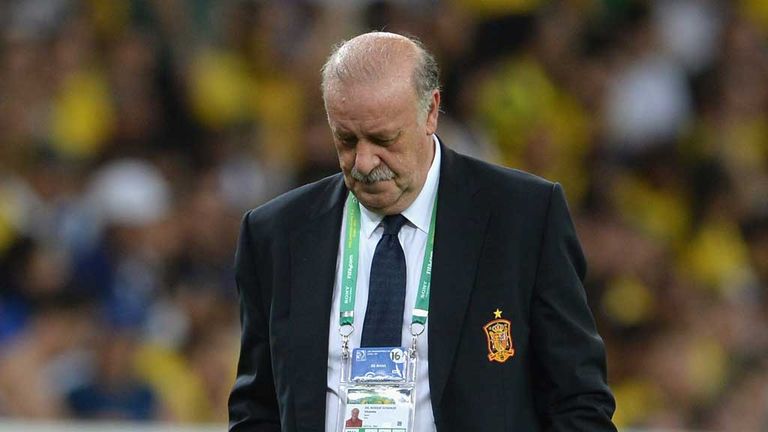 Fred gave the hosts the lead after just 95 seconds and the striker added a second goal shortly after the break - following Neymar's 44th-minute strike - to inflict a first competitive defeat on Spain in just over three years.
"Brazil were better than us and we have to congratulate them," said Del Bosque.
"We had some bad luck at the start of the game, at the end of the first half and at the start of the second, but I don't want to make any excuses because they were the better team.
"They had more energy than us and they channelled that into every move they made."
Spain also had Gerard Pique sent off in the 68th minute and Sergio Ramos missed an opportunity to get them back into the game when his second-half penalty went wide.
"There are some days when nothing goes right for you and it was like that from the very first minute," said Ramos.
"They scored very early on and then they sat back. There was then a lot of space between attack and defence. You have to congratulate Brazil because they knew exactly how to play against us.
"They played better football than us. Perhaps when you lose you come to different conclusions than when you win. It's possible that we felt the physical strain, but they also had a difficult game the day before us and they recovered better than we did."
Striker Fernando Torres, who won the tournament's Golden Shoe award, said: "This team doesn't need a wake-up call, nor do we need a defeat to regain our motivation.
"If there is something positive to be taken from the match, it's this: it's confirmed something that we already knew, that it's not going to be easy to beat Brazil on their own patch.
"That said, in one year's time we'll be back here as world champions to defend what's ours."