International news: Harry Wilson's grandfather earns £125,000 after 13-year-old bet comes off
The grandfather of Harry Wilson won £125,000 when the teenager became the youngest player to play for Wales.
Last Updated: 16/10/13 6:43pm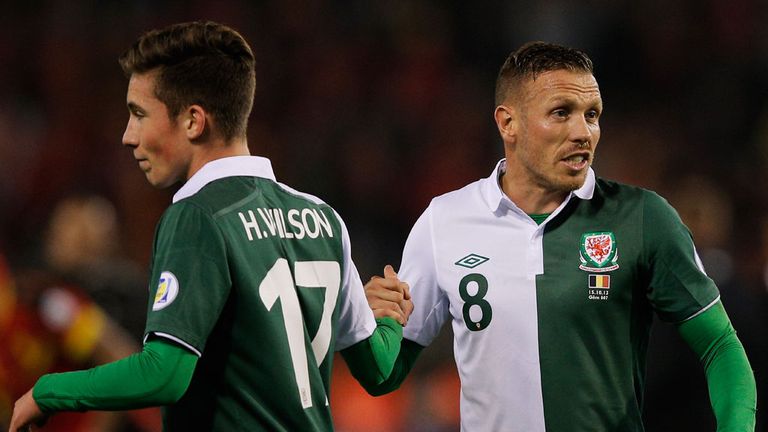 Liverpool winger Wilson broke a record previously held by Real Madrid superstar Gareth Bale when he played in Tuesday's 1-1 draw away to Belgium at the age of 16 years and 207 days.
It was a cause for double celebration for his grandfather, Pete Edwards, who had placed a £50 bet that Wilson would one day play for Wales at odds of 2,500-1 in 2000, when his grandson was only two years old.
Wilson's appearance as an 87th-minute substitute in the World Cup qualifier at Brussels' King Baudouin Stadium meant that bookmakers William Hill had to cough up £125,000.
"Mr Edwards has been able to quit his job as a result of his amazing ability to spot fledgling talent earlier than almost anyone else we've ever taken a bet from," said a William Hill spokesman.
"Apparently, England have also been interested in Harry, who has a grandmother born in Chester. If (England manager) Roy Hodgson had snapped him up, this bet would have been a loser!"
Mr Edwards made the decision to retire in his caravan in Buckingham, where he was working, whilst nervously watching the international clash on his iPad.
The electrical contractor, of Corwen, Clwyd, North Wales, works away from home most of the year, spending one weekend a fortnight with wife Dorothy, 58.
"She is over the moon. I retired immediately. I told my manager yesterday that if Harry plays I wouldn't be coming back," he said.
"I've retired one year early. I have come home now and will not be going back. Not bad for a daft bet."
He said he put on the original bet on a whim after seeing how Harry liked playing with a football even as a toddler.
"He used to chase the ball around the front room on his hands and knees even before he could walk, that's what gave me the idea. But I hoped the bet would come up."
He said that as a teenage player with the academy, his grandson's earnings are still modest and travel costs can be high.
"This means I will be able to help Harry out. You can be quite sure that he will get a share of it," he added.