Transfer news: No regrets for Nemanja Matic and his move back to Chelsea
By Patrick Haond & Jure Bohoric
Last Updated: 31/03/14 3:20pm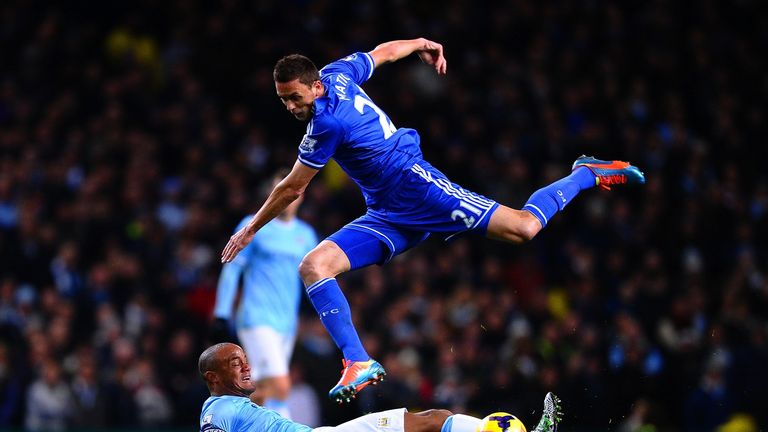 Nemanja Matic insists he could not be happier than to be back at Chelsea.
The Serbian re-signed for the Blues in January from Benfica, three years after leaving Stamford Bridge for the Portuguese capital.
Matic admits it was hard to leave Benfica, but he insists he could not say no to Chelsea and now he is hoping that he can celebrate by helping two clubs to two different titles in one season.
"The day my agent offered me the chance to come back to Chelsea, I didn't hesitate for one second," he told A Bola.
"You can't refuse one of the best clubs in the world and the best coach in the world. But my wife and my three-year-old child cried when we left Lisbon.
"But in London I feel really great. I'm also working with a great manager, everybody knows that Jose Mourinho is a fantastic coach. Now I'm training under him every day I just must agree, he really is fantastic.
"But I'm also close to my former boss Jorge Jesus, we are talking regularly. He was my manager and now he is my friend."
Matic is hopeful that Benfica - currently seven points clear at the top of the table - will win their title.
He added: "I believe they will win the title, they are a lot of points ahead of Sporting and Porto. They must continue winning matches and then the party will come.
"I also hope that Chelsea will be able to win the Premier League so I would be champion in two different countries in one season."