International: Stadio Olimpico chosen by Italian Football Federation for Euro 2020 bid
The Italian Football Federation has selected Rome's Stadio Olimpico as the country's only bid to host Euro 2020 matches.
Last Updated: 09/04/14 6:09pm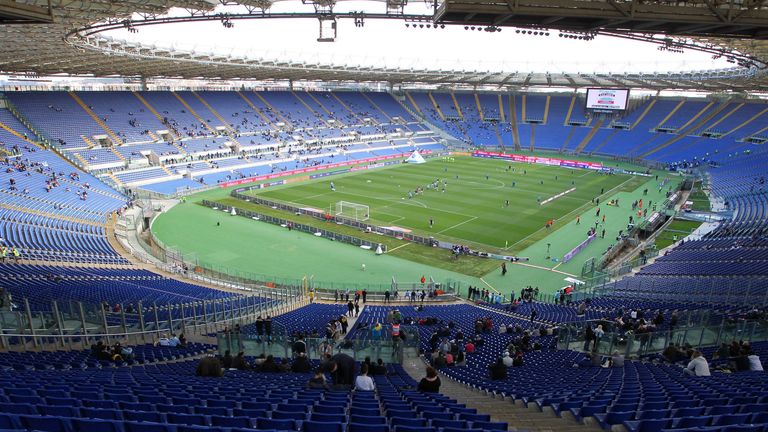 The FIGC announced on Wednesday that the Stadio Olimpico, which has a capacity of over 70,000 seats, meets all of the requirements requested by governing body UEFA to stage such games.
The European Championship will be held in six years' time in multiple cities across Europe to celebrate the 60th edition of the tournament.
"For the 2020 Euro edition, UEFA wants to involve 13 capitals (cities)," FIGC president Giancarlo Abete said to figc.it.
"Rome meets all the requirements, not only for its universal role but for its historic and cultural heritage; there is also the geographic position...and the fact that 57 years ago the basis for a European (Economic) Union - the Treaty of Rome - was precisely born here.
"The Stadio Olimpico hosted the Champions League final in 2009.
"We will nevertheless make some necessary improvements."
Milan's Giuseppe Meazza stadium, which will host the 2016 Champions League final, was also considered as a possible bid but was eventually discarded.
"It's Rome's bid that will go forward," Italian Olympic Committee president Giovanni Malago said to figc.it. "We will wait until September 19 to see if Rome is able to be a part of this unprecedented edition with so many countries that will host games."
Serie A sides Roma and Lazio have played their home games at the Stadio Olimpico since 1953 although both clubs are planning to build their own stadia in the near future.