Premier League: Manchester United's Tom Cleverley sees last season as a 'learning curve'
Last Updated: 06/08/14 10:23am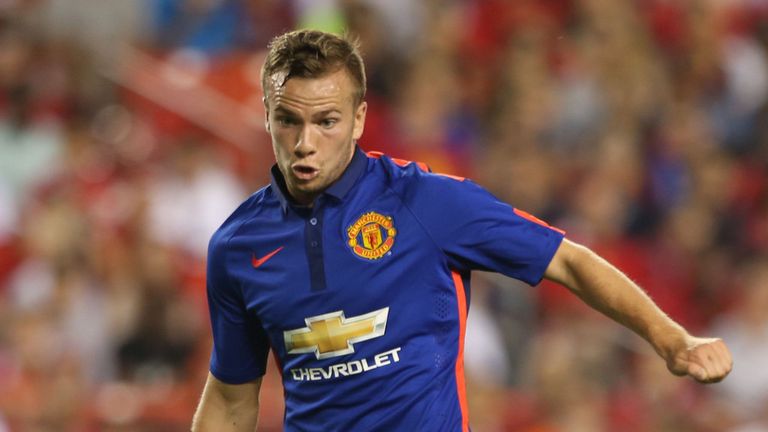 Tom Cleverley believes he has developed a thick skin after a tough season and is hopeful that he will improve under new Manchester United boss Louis van Gaal.
Cleverley struggled to hold down a place in the United side last term as the team endured a miserable campaign, while 10,000 England fans backed an online petition to keep him out of England's World Cup squad.
A run of poor performances meant that he did miss out on the tournament in Brazil, but the midfielder believes he can bounce back this season.
Cleverley can also understand the criticism from United supporters and is determined to show over the next 12 months that he can respond positively. 
"I've got to use last season as a learning curve rather than just dwell on it," Cleverley said. "I've learnt a few things, off and on the pitch. 
I got a bit of stick and it does hurt when it comes from your own fans. But, like I said, I'm not going to dwell on it.
Tom Cleverley
"Obviously, being a new dad as well, you learn how to live your life better, but I've definitely learnt from it and hopefully I will improve because of it this year. 
"It makes you develop a much thicker skin, and you've just got to take it on the chin. It is football. 
"Fans are passionate and they like to see their team win, and when their team is not winning they have got a right to look at the team. 
"And, yes, I got a bit of stick and it does hurt when it comes from your own fans. But, like I said, I'm not going to dwell on it. 
"I suppose it would give anyone an extra edge really, though, so yes, definitely, I want to prove a few people wrong this season." 
Cleverley was given the captain's armband for the pre-season game against Roma in a sign that he has the backing of new boss van Gaal, and he is looking forward to playing under the Dutchman.
More games that matter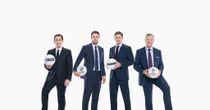 Click here to see Sky Sports' unrivalled schedule of live Premier League fixtures
He said: "It's an exciting new start for the players. And hopefully we can carry this form into the new season. 
"I definitely think I can fit into the way he plays. 
"Everyone has got to adapt to the way he wants to play, but I don't think I have got to make much adaptation because he likes passers, movers and people who understand the game and I feel that I am a thinker on the pitch so hopefully I will do well under him." 
Cleverley is also desperate to earn a recall to the England squad, adding: "I think I made it hard for myself to go to Brazil, with not playing in the last three months of the season. 
"I would still have loved to have gone. I played in a lot of the qualifiers but I am not bitter about it. 
"I am fully hoping to get back into the squad and help us get to the next Euros."