Revista de la Liga: Luis Enrique and Lionel Messi fallout puts Barca boss in jeopardy
Last Updated: 06/01/15 6:22am
The Revista panel had a passionate discussion about the problems at Barcelona with journalist Graham Hunter claiming Luis Enrique's job is in jeopardy.
Barcelona suffered a 1-0 defeat to David Moyes' Real Sociedad on Sunday and Enrique came under scrutiny for his decision to drop Lionel Messi, Neymar and Dani Alves as the trio had trained less after spending their holidays in South America.
Messi was introduced at half-time but could not bring the Catalans back into the game after Jordi Alba's second-minute own goal had given Moyes' side the lead.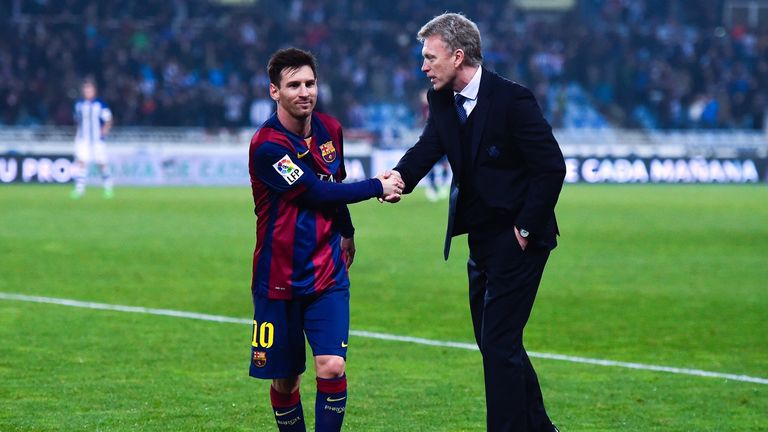 Hunter revealed the depths of the problems at Barcelona with Messi and Enrique being involved in a training ground bust-up prior to the Real Sociedad match.
"Enrique needs to see a doctor about the big bullet hole in his foot because he's acting like a dote," Hunter told Revista de la Liga.
"What happens when a parent asks his child 'do you want a piece of cake?' and the parent then gets a ruler and smacks the child's knuckles and says 'don't touch that cake'. It's the same with Enrique. He offers Messi the holiday and then punishes him by not allowing him to play.
"On Friday there was a row on the training ground between Neymar and Suarez and also a row between Messi and Enrique, who was refereeing one of those training games. Fine. That happens a lot. But then he doesn't start Messi and the game is atrocious. Then suddenly Messi has got gastroenteritis and doesn't train. Now that's really handy isn't it?
"Messi is in the middle of a power-play and Enrique's post is in jeopardy, for a number of reasons."
Guillem Balague was in full agreement with Hunter, citing severe communication problems between Enrique and his squad for the lack of progression under his tenure.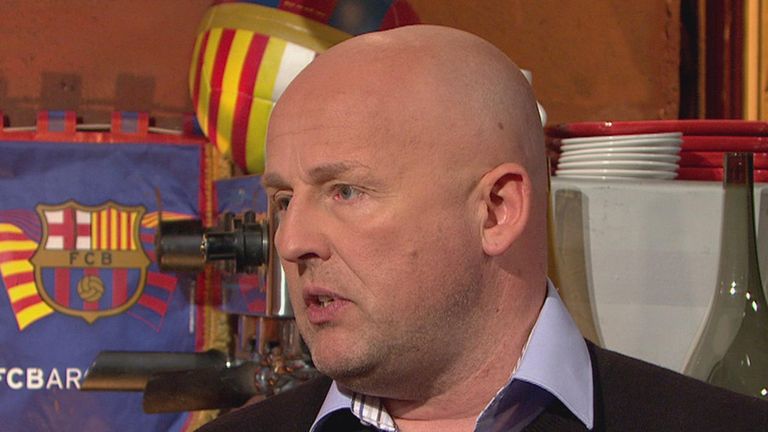 Enrique needs to see a doctor about the big bullet hole in his foot because he's acting like a dote.
Graham Hunter
"Luis Enrique doesn't explain things properly," he said.  
"There is a confusion about what he wants to do. He concentrates on making the attack as quick as possible instead of continuing what Barcelona do so good by building as a team from the back. If he wants to change the style, that's fine, just explain it better.
"A lot of people are making it out to be a battle between Messi and Luis Enrique but that's just to put pressure on the board and the president in order to finish them off."
There has already been huge upheaval in the Barcelona board room after the club terminated director of football Andoni Zubizarreta's contract with immediate effect and former captain Carles Puyol has resigned as the Spaniard's assistant.
And Sky Sports' Spanish football expert Balague says the decisions to allow Zubizarreta and Puyol to leave should act as a springboard for a complete overhaul in key positions at Barcelona.
"The club is weak," he said.
"It hasn't got a president that was elected. Everyone on that board should resign. Everybody from the president to the scouts. The whole system is wrong."