Tottenham head coach Mauricio Pochettino says he expects all his players to stay at White Hart Lane this month ahead of a busy league and cup schedule.
Despite Pochettino's claims, Kyle Naughton is on the brink of a £5m switch to Swansea while Paulinho, Aaron Lennon and Roberto Soldado are amongst those to be heavily linked with a move away, with the latter said to be interesting Bundesliga side Bayer Leverkusen.
Soldado has struggled for goals and form since arriving for £26m in the summer of 2013, but could start on Wednesday night in the first leg of the Capital One Cup semi-final against League One's Sheffield United at White Hart Lane.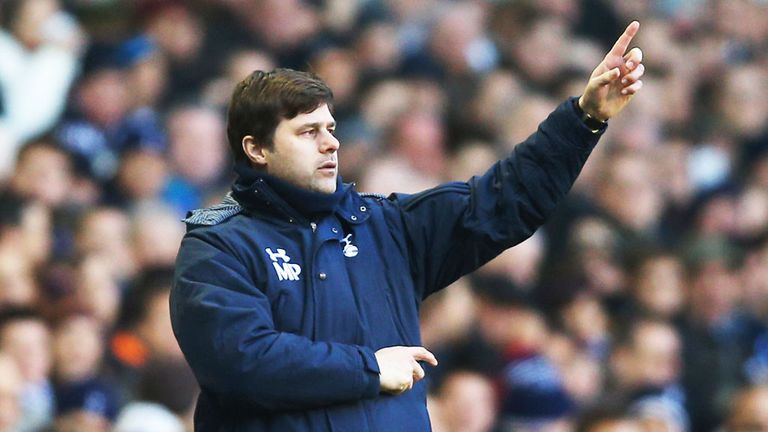 When it is decided over one or two games, it is important to be focused and we need to show respect for Sheffield United
Pochettino insists he has no intention of selling the misfiring striker, nor anyone else and said of the Spain forward: "I am happy with him. I am the same as before. All players are in my plans and (there is not) any news.
"I expect all players to be here because we have ahead a lot of games. We are still in four competitions and I think that we need a strong squad to take on all games that we have in the future."
Pushed to confirm Soldado was not for sale, Pochettino retorted: "Any player is (not) for sale. Any player.
Live Capital One Cup Football


"We want to keep all players because we need all players, a strong squad.
"No more comment about that because I repeat always the same: I am happy with the squad."
The transfer talk somewhat distracted from what was supposed to be a press conference previewing Wednesday's clash against United.
The third-tier Blades approach the match as underdogs, but should not be taken lightly given they have beaten five Premier League side since the start of 2014.
"We know that Sheffield is a very good team," Pochettino said. "In this type of competition, the Capital One Cup, it is not important the level, whether you play in Premier League or League One.
"When it is decided over one or two games, it is important to be focused and we need to show respect for Sheffield United.
"When we watched their game against Southampton and against QPR, they deserved to go through to the next round.
"They played very well - they were the more aggressive and physical team. I think we need to be focused on our game and play with intensity, high level and high tempo.
"No excuse, we need to go onto the pitch to try and win the game. It is a very important game, it is a semi-final. We understand that this is an important game."
Watch Tottenham v Sheffield United on Sky Sports 1 from 7.30pm tonight