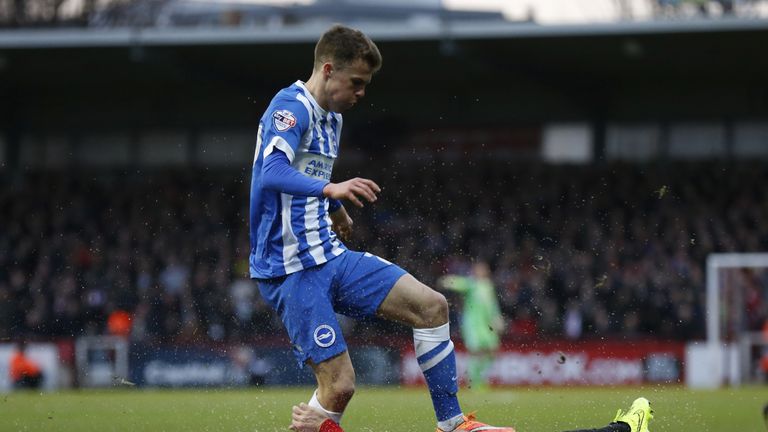 Brighton winger Solly March could miss the rest of the season with his calf injury.
The 20-year-old has not played since February due to a calf problem and manager Chris Hughton admits a return this term is unlikely.
"It's been frustrating for him because he's a young player who wants to be playing," said Hughton.
"He's making progress, but if I'm looking at any participation this season, then it's going to be minimal and we're probably looking ahead to next season.
"If there's any way we can get him back before the end of the season, even if it's only an involvement in one or two games, then we will try our best to do that."